Texas Tech Physicians Psychiatrist Offers Insight & Prevention Strategies Ahead of World Suicide Prevention Day
September is National Suicide Prevention Month; September 10 is World Suicide Prevention Day
There's no certain way to identify people who are contemplating suicide, but there are several warning signs that might give you a clue that someone is struggling.
Millions of people of all ages and backgrounds contemplate suicide every year. While experts can't yet directly correlate an increase in suicide attempts to the COVID-19 pandemic, the Centers for Disease Control and Prevention (CDC) has reported elevated levels of depression, anxiety, substance use and suicidal thinking. In a June 2020 CDC survey "approximately twice as many respondents reported serious consideration of suicide in the previous 30 days than did adults in the United States in 2018, referring to the previous 12 months (10.7 percent versus 4.3 percent)." Suicide is the 10th leading cause of death in the United States—responsible for more than 48,000 deaths in 2018.
Amy Stark, M.D., associate professor of psychiatry with the Texas Tech University Health Sciences Center School of Medicine and a psychiatrist with Texas Tech Physicians in Amarillo, says there's no certain way to identify people who are contemplating suicide, but there are several warning signs that might give you a clue that someone is struggling.
"The clearest warning sign is talking more about suicide or making suicidal statements like 'I'm going to kill myself,' or 'I wish I were dead," Stark says. "Similarly, if someone seems more preoccupied with death or dying or expresses feelings of hopelessness, worthlessness or being trapped, this should trigger concerns for their well-being."
She also suggests changes in baseline behaviors like sleep patterns, energy levels, appetite, alcohol or drug use could be indicators. When people start to take preparatory steps like stockpiling medications or saying goodbye to friends and family, it might be wise to engage with a person and ask questions about his or her mental health.
"An increase in risky or self-destructive behaviors and withdrawal from friends and loved ones can be a concerning sign as well," Stark says. "In the era of COVID-19, when social distancing and isolation has become a public health measure, this can be harder to assess. It may look like declined calls, unreturned texts or missed virtual meetings."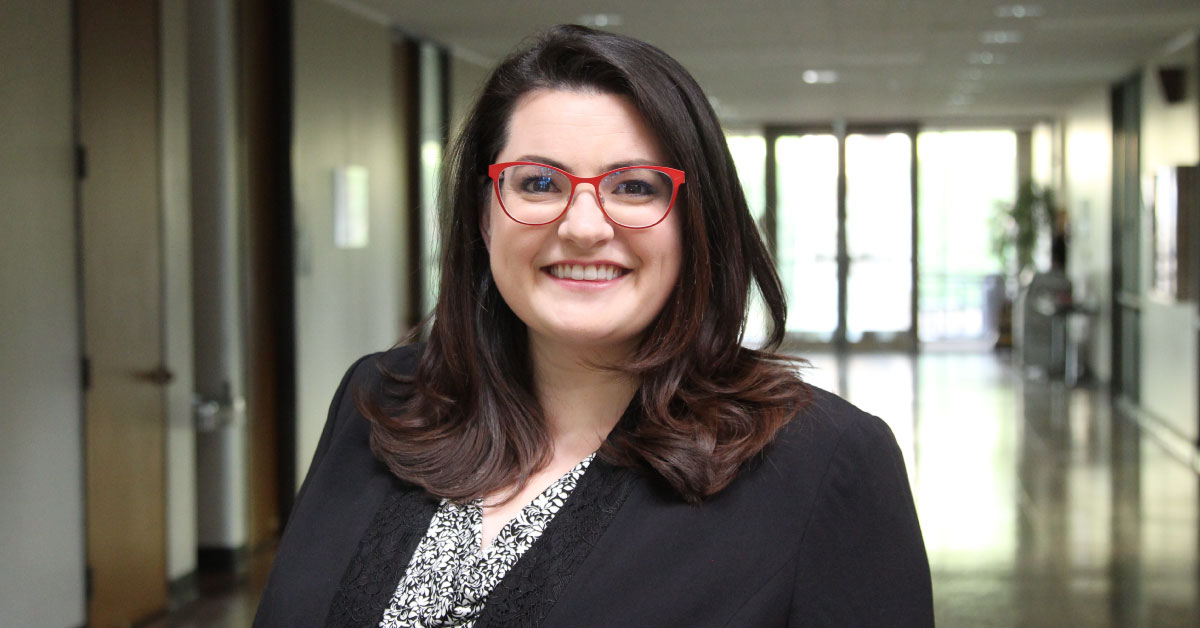 Amy Stark, M.D.
Stark emphasized that being present can go a very long way in getting someone to recognize they need help. Calling, emailing or even engaging in healthy activities like going for a walk or crafting can be beneficial. For people with known mental illness, maintaining healthy habits and keeping up with treatment methods like therapy or medications is really important for stability. Having access to care and a safe place to go when in crisis is critical. In addition to mental health providers, primary care doctors, support groups and cultural or faith homes can increase connectedness. Stigma around mental illness and suicide is still a huge barrier to care and can prevent people from asking for help. Having straight-forward, non-judgmental conversations can mean saving someone's life.
"It is important to remember that as a concerned friend or family member, though, it is not your job to fill the role of a trained professional. You are not responsible for preventing someone's suicide, but your presence and actions could help to save someone's life," Stark says. "Let them know how much you care and that they aren't alone."
Sometimes people don't know how to ask for help, so, what may appear to be "attention-seeking" to some people might, in fact, be a genuine attempt to get help. Suicidal thinking, statements and behaviors should always be taken seriously. These behaviors can be signs that someone is feeling hopeless and they may not know how to get the help that they need.
Even if you don't have a friend or loved one who is struggling, but you want to help address the stigma of mental illness and reduce suicide, there are ways you can help. You can get trained in Mental Health First Aid, which is a skills-based training course that teaches participants about mental health and substance-use issues. #BeThe1to is the National Suicide Prevention Lifeline's message for National Suicide Prevention Month that teaches actions anyone can take to help prevent suicide.
"Suicide is preventable. Knowing the warning signs and how to get help can save lives," Stark says. "There is help out there and there is always hope – people can and do get better."
Helpful Resources:
For immediate help, call 911
Crisis Text Line
Text 741741 from anywhere in the USA to text with a trained Crisis Counselor, free 24/7.
Girls & Boys Town National Hotline
800-448-3000
National Hopeline Network
800-SUICIDE (7842433)
National Suicide Prevention Lifeline
800-273-TALK (8255)
National Youth Crisis Hotline
800-442-HOPE (4673)
The Trevor Project
Call 866-488-7386
Text 202-304-1200
NAMI (National Alliance on Mental Illness)
800-950-NAMI (6264)
In a crisis, text "NAMI" to 741741.
Panhandle Behavioral Health Alliance (PBHA)
Local Crisis Hotline: 806-359-6699
Toll-Free Crisis Hotline: 800-692-4039
Related Stories
By QEP Committee
March 21, 2023
As spring approaches, some people's thoughts turn to gardening. Whether it's a flower garden they desire or a vegetable garden want to have, they begin planning what they'll plant and what they need to do to ensure a successful garden.
By QEP Committee
March 21, 2023
A "growth mindset" accepts that our intelligence and talents can develop over time, and a person with that mindset understands that intelligence and talents can improve through effort and learning.
By Melissa Whitfield
February 13, 2023
Abstaining from drug abuse and an early diagnosis of familial hypercholesterolemia (high cholesterol) can help prevent heart disease.
Recent Stories
Research
By Mark Hendricks
November 16, 2023
Ninh (Irene) La-Beck, Pharm.D., with the TTUHSC Jerry H. Hodge School of Pharmacy, received a five-year, $2.49 million grant to investigate how nanoparticles interact with the immune system and cancer.
Research
By Mark Hendricks
November 10, 2023
To help investigate the influence basal sex hormone alterations may have on chronic post-op pain, the NIH recently awarded a grant to Jenny Wilkerson, Ph.D., from the Jerry H. Hodge School of Pharmacy.
Health
By Tyler White
November 09, 2023
Scott Shurmur, M.D., a cardiologist at the Texas Tech Physicians Center for Cardiovascular Health, shared his expertise and his experience as a former collegiate athlete.