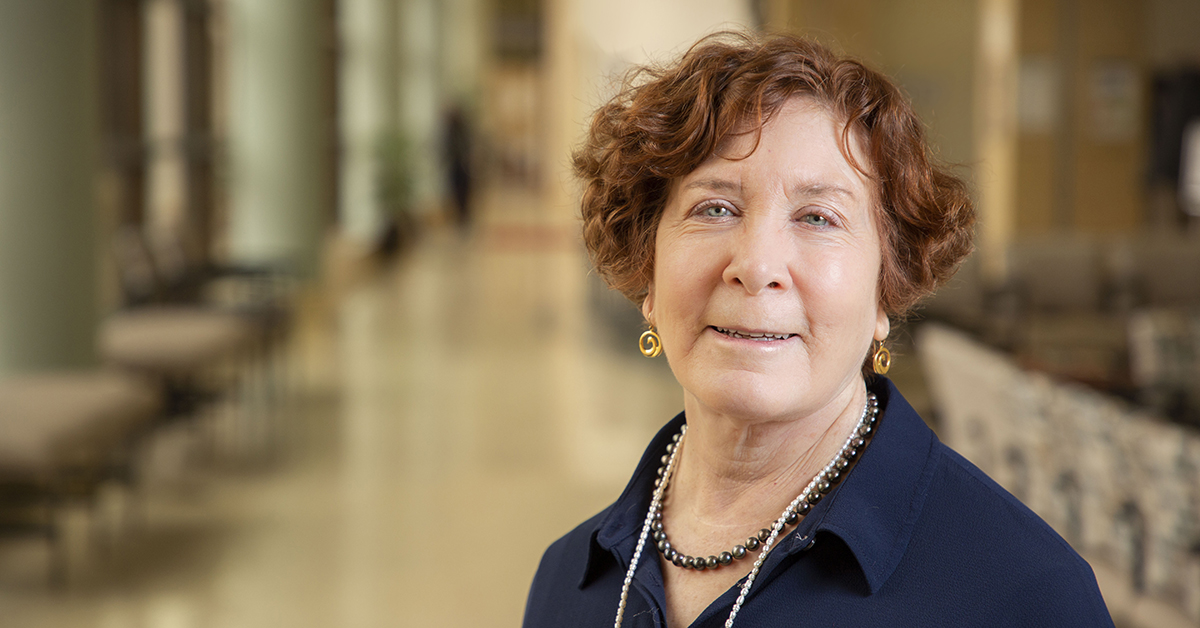 In 1968, then-President Lyndon Johnson first proclaimed Hispanic Heritage Week as a time to recognize the myriad contributions and accomplishments Hispanic Americans have added to U.S. history and culture. Congress in 1989 expanded the observance to create Hispanic Heritage Month, which is annually observed from Sept. 15 – Oct. 15.
While growing up in Tucson, Arizona, Theresa Byrd, Dr.PH., RN, chair for the Texas Tech University Health Sciences Center (TTUHSC) Department of Public Health, became very familiar with, and very fond of Hispanic heritage and culture. In fact, it became a keystone for her career.
"I grew up with the Hispanic culture around me, which was great for me because I love the culture," Byrd said. "When I got into research after having spent three years working in Mexico and several years in Tucson working as a public health nurse, mostly with an Hispanic population, I became very interested in health issues within that population."
After earning her master's and doctorate in public health, Byrd became involved in several projects aimed at understanding the viewpoints and beliefs of Hispanic communities. Through those projects, she has helped develop interventions designed to educate Hispanic men and women and help them explore their behaviors and attitudes about health.
One of those projects began in 2004 when Byrd was funded by the Centers for Disease Control and Prevention (CDC) to study and better understand why Hispanic women were not getting screened for cervical cancer.
"At that time they had the highest rates of cervical cancer in the country and they were not getting screened," Byrd recalled. "With cervical cancer, having a Pap test prevents the cancer as well as finds it early; so if you have a Pap test regularly and you find changes they can be addressed before they become cancer. Also, it finds early cancers that can be treated, so screening at that time before there was a vaccine was big."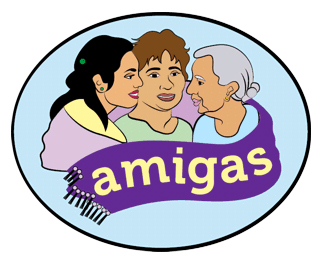 While conducting that research, Byrd and her colleagues developed a Spanish-language intervention program they called AMIGAS. (The name is an acronym for Ayudando a las Mujeres con Informatión, Guía y Amor para su Salud in Spanish, which translates to Helping Women with Information, Guidance and Love for their Health.) The program included a short video similar to a novella or a short soap opera that featured Hispanic actors talking about issues related to cancer screening. In addition to making the presentation themselves, Byrd and her collaborators trained community health workers to conduct interventions using the AMIGAS program, which also included theoretically based flip charts and training guides.
"Right after we shot the video, the guidelines were changed, so CDC said, 'Let's figure out a way to reinvent AMIGAS,'" Byrd added.
After approximately a year of meetings with CDC, Battelle (a global research and development organization) and a group of community health workers, the revamped AMIGAS program featuring up-to-date guidelines was rolled out in Spanish and English. In 2010, CDC provided Byrd and her team with the funding to conduct a clinical trial in three community settings: urban, border and rural. Houston was selected as the urban community, El Paso as the border community and Yakima, Washington as the rural community.
"The clinical trial was wildly successful," Byrd said. "The women who had the intervention were much much more likely to get screened than women who didn't, so CDC designated AMIGAS as a project that works and it's now available to anyone on the CDC website."
Since the initial revamping of the AMIGAS program, Byrd said the guidelines have changed several times more. Last year, as part of a grant one of Byrd's colleagues in El Paso received from the Cancer Prevention and Research Institute of Texas, the AMIGAS video was again updated to include information about the Human Papillomavirus (HPV) vaccine.
"Now we have an updated video that includes the vaccine and we've updated the materials a little bit," Byrd said. "Now it's being used on this project in El Paso."
Byrd also presented the AMIGAS program at a conference attended by practitioners and educators from Mexico and every country in South America, and several of those attendees are using the program in their communities. In the U.S., Byrd said AMIGAS has played an important role in an effort to significantly increase awareness about cancer screening among Hispanic women.
"They're almost caught up now with non-Hispanic white women," Byrd said. "Another thing that's interesting about cancer and Hispanics is that for most cancers, and for cancer in general, they have a lower incidence and mortality rate than other groups. One thing we need to do is study and figure out why they're healthier than the rest of us."
Until the opportunity to conduct that research presents itself, Byrd will focus on expanding the reach of AMIGAS by developing it for social media platforms.
"The next thing I want to do, and I'm getting ready to write this grant, is to redevelop this program for social media so that people anywhere could have this intervention and not need to be in a place where it was being presented," Byrd explained. "I'm going to try to get NIH funding to develop it and then work with some people in communications to try to figure out how we could make this more national."