Amarillo Physician Advises Heat Safety Awareness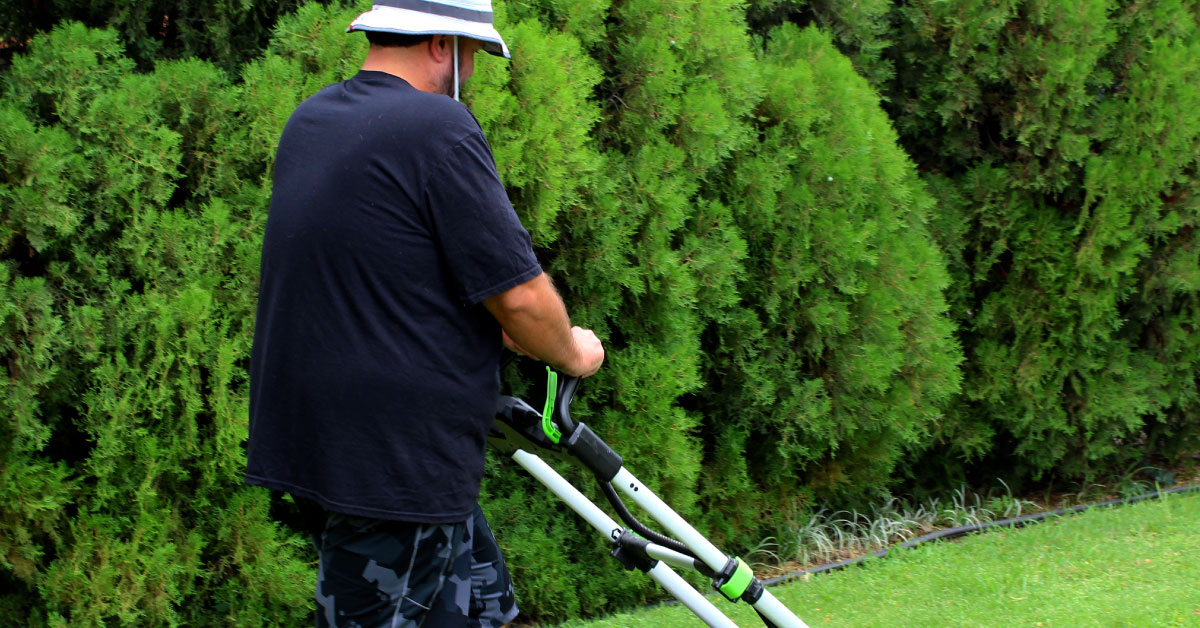 Wear hats and loose-fitting, light-colored clothing that breathes well and wicks moisture away from the skin when going out in the heat.
Heat-related deaths are one of the deadliest weather-related health outcomes in the United States according to the Centers for Disease Control and Prevention (CDC). Even though all heat-related deaths and illness are preventable, hundreds of people die every year.
As the temperatures continue to rise, Rodney Young, M.D., FAAFP, Professor and Chair of the TTUHSC School of Medicine Department of Family Medicine at the Amarillo campus, advises people to lookout for signs and symptoms of heat-related stress when working or playing outside.
"When you are out in the sun your body will try to eliminate excess heat through sweat, but you can also lose a good deal of moisture through breathing, especially if you are exercising and breathing harder," Young said. "You lose small amounts of moisture normally with each breath, and those amounts can really add up in hot, dry and windy conditions. Staying hydrated before and during exposure is critical to helping stay ahead of those losses."
Young recommended drinking plenty of water before, during and after going out in the heat. If you start to feel like you're overheating, he suggested getting the skin wet and sitting in front of a fan. That will help a lot with cooling the body down. Wear hats and loose-fitting, light-colored clothing that breathes well and wicks moisture away from the skin. Seek shade and take plenty of breaks to avoid overdoing it.
"You should recognize that heat-related illness sneaks up on you, so make plans ahead of time on how to prevent it," Young said. "Try to go earlier or later in the day, avoiding the afternoon and early evening highs. Don't go alone. The buddy system can be a lifesaver in situations that lead to heat-related illness."
Be aware of these signs and symptoms of heat-related illness:
Sweating an unusually large amount or a surprisingly small amount when you would expect to sweat more
Palpitations or a rapid heart rate
Nausea, sometimes with abdominal pain
Muscle cramps
Malaise (unusual fatigue)
Confusion
Poor concentration
Lethargy
Headache
Irritability
"When you're in a very humid environment, you sweat a lot," Young said. "As a result, you will be unable to dissipate enough heat, so you really have to hydrate yourself. It helps to pay attention to more-subtle signs like soreness and feeling a little more worn out and a little more confused."
In case of heat-related emergency, remember to call 911.
Related Stories
By Lori Rice-Spearman, Ph.D., Steven L. Berk, M.D.
March 22, 2022
TTUHSC Celebration of Life Service was held March 25th in remembrance of Tom McGovern, Ed.D.
By Suzanna Cisneros
March 18, 2022
TTUHSC has been named as a Military Friendly® School for 2022-2023. Among graduate schools, TTUHSC ranked fourth in the nation, achieving Gold award status.
By Meaghan Collier
March 17, 2022
On March 16, fourth-year TTUHSC Jerry H. Hodge School of Pharmacy students interested in completing a residency after they graduate in May, learned where they would spend the next stage of their training during the Pharmacy Residency Match Day.
Recent Stories
Education
By Mark Hendricks
September 23, 2022
Fifth graders from Bean Elementary School became doctors for a day. The Texas Tech University Health Sciences Center (TTUHSC) Student National Medical Association (SNMA) hosted the Doctors for a Day Minicamp on Sept. 23.
Research
By Mark Hendricks
September 22, 2022
Pablo Artigas, Ph.D., from TTHSC's School of Medicine's Department of Cell Physiology and Molecular Biophysics, published a study with his team of collaborators in Nature Communications.
Campus Life
By Mark Hendricks
September 20, 2022
The Texas Panhandle Poison Center (TPPC), managed by the Jerry H. Hodge School of Pharmacy, will host Lubbock's Fall Medication Cleanout™ event October 1.