Nurse Practitioner Programs in Texas: What to Look For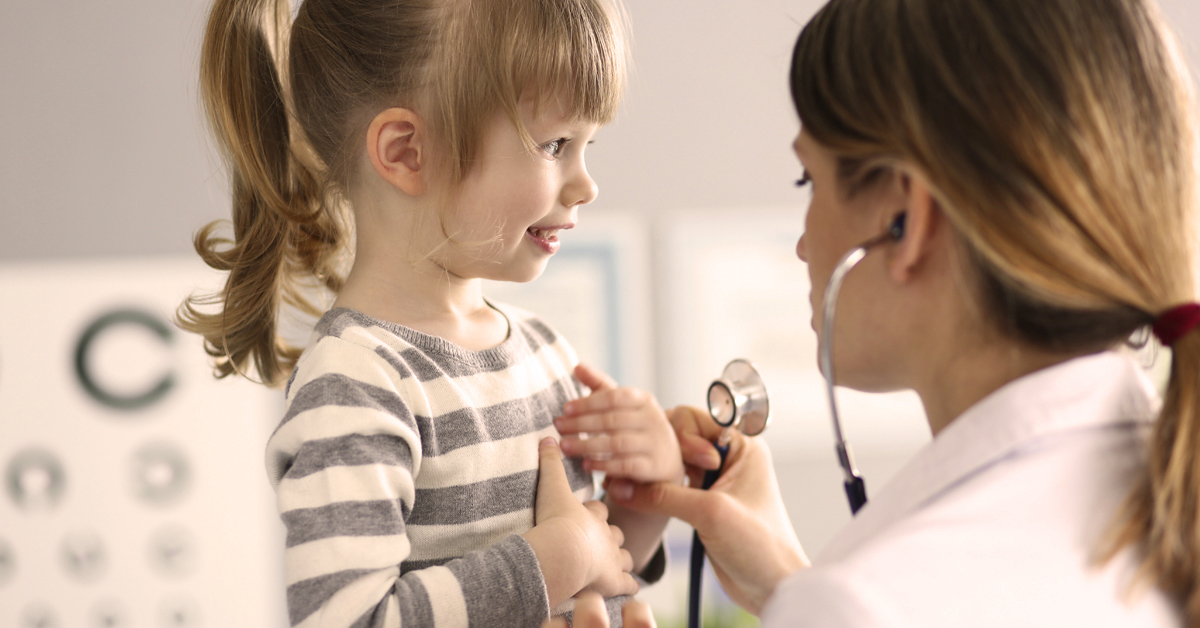 Communities across the U.S., especially those in rural areas, no longer have enough doctors to meet the needs of their residents. This shortage affects more than half of the counties in Texas. Nurse practitioners (NPs) are increasingly filling the primary care provider role in underserved areas. According to the American Association of Nurse Practitioners (AANP), more than 1.06 billion people visit with an NP each year.
The U.S. Department of Labor's Bureau of Labor Statistics (BLS) projects the need for NPs will grow by 26% through 2028, which is much faster than the average rate. This demand is inspiring more and more Texas nursing professionals to advance their careers.
If the opportunity to serve patients at a higher level appeals to you, consider exploring nurse practitioner programs in Texas. In this post, we share some information about the field and give you a few pointers to guide your search for the best nursing school.
What is a Nurse Practitioner, and How Do I Become One?
Nurse practitioners are qualified to provide many of the same services as a physician, either independently or in collaboration with other health professionals. The AANP explains that a focus on health promotion, disease prevention, and treating the whole person sets NPs apart from other providers.
Nurse practitioner programs in Texas and elsewhere offer master's and doctoral degrees, so students typically have a bachelor's degree and are working as RNs when they enroll. During their training, NPs can usually specialize in one of several advanced practice nursing areas, including midwifery, pediatrics, or mental health.
Along with the demand mentioned earlier, the NP field is also appealing for its earning potential. According to the BLS, the national median wage for nurse practitioners in 2018 was $113,930.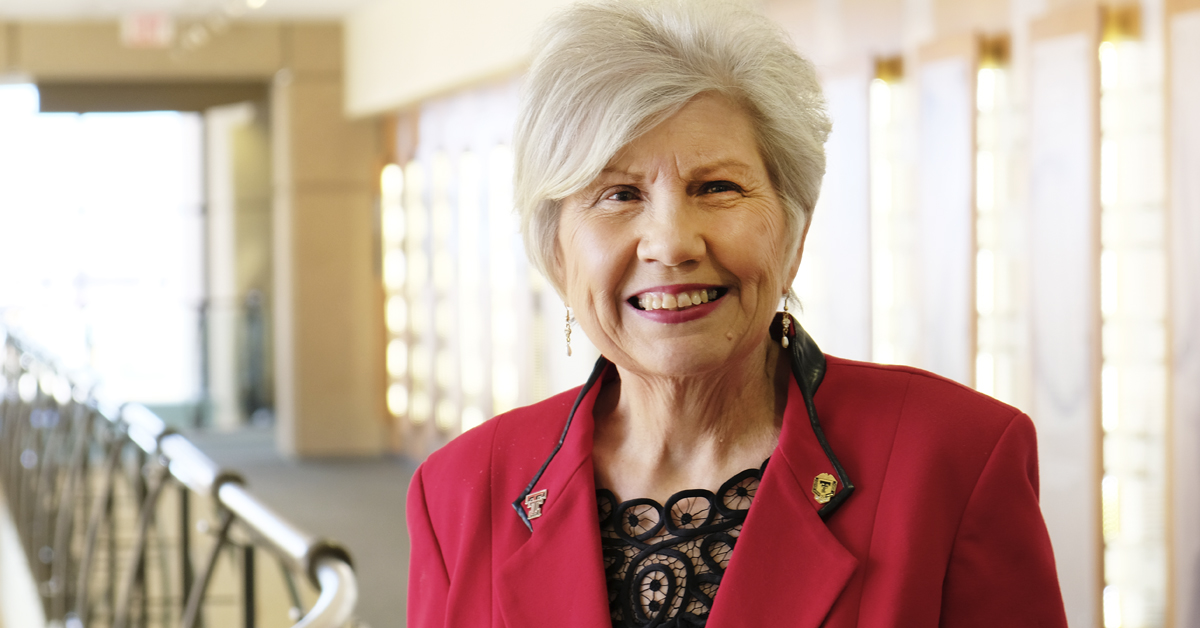 What to Look for in a Texas Nursing School
We asked Dr. Emily Merrill, associate dean and department chair of advanced practice nursing programs at Texas Tech University Health Sciences Center (TTUHSC), what you should look for when you're researching nurse practitioner programs in Texas. At the top of her list, she puts accreditation and how long a school has been offering the NP program.
"If I was looking at programs for my son or daughter, this is what I'd look for," Merrill adds, listing these considerations:
Quality of education.
Faculty qualifications and certifications.
Faculty and staff engagement.
Student support services.
Assistance with clinical placement assistance.
Opportunities for international clinical experience.
In addition to finding a program that fits their schedule and lifestyle, future nursing students might also want to ask about the school's graduation rate, national exam pass rate, and career placement rate.
Merrill also explains the actual experience of researching schools should come into play when assessing a program. She refers specifically to the ease of access to information about a program.
"Is the information hidden so that the student has to submit their name and contact info to get details from someone who might apply pressure to apply?" she asks. "Or can they get information from the website or easily contact someone?"
Let's look in more detail at a few of the important considerations you need to keep in mind when researching nurse practitioner program in Texas and elsewhere.
Does the Nursing Program Meet State and National Requirements?
Licensing requirements vary from state to state, so you should align your education with where you hope to continue your nursing career. As you explore nurse practitioner programs in Texas, remember that a top nursing school should meet the curriculum standards set forth by the state's board of nursing.
Does the Nursing School Offer My APRN Specialty?
Nurse practitioners are considered an advanced practice nurse, also called an APRN. Merrill explains four types of APRNs are recognized nationally: nurse anesthetists, clinical nurse specialists, nurse-midwives, and nurse practitioners.
TTUHSC's School of Nursing offers a variety of master's and doctoral programs and concentrations that will prepare you for the latter two:
Master of Science in Nursing (MSN) & Post-Master's Certificate Options
Acute Care Pediatric Nurse Practitioner.
Acute Care Gerontology Nurse Practitioner.
Family Nurse Practitioner.
Nurse Midwifery.
Primary Care Pediatric Nurse Practitioner.
Psychiatric Mental Health Nurse Practitioner.
Doctor of Nursing Practice (DNP) Options
BSN to DNP Family Nurse Practitioner.
BSN to DNP Psychiatric Mental Health Nurse Practitioner.
What Is the Nursing School Faculty Like?
The best nursing school for you will likely have a mix of professors, practicing physicians and nurses, and other health care clinicians and leaders on the faculty. Aside from their credentials, Merrill says you should consider their contributions to the community and how they interact with students.
"Students should ask, 'How are the faculty engaged in my education?'" Merrill says, adding that TTUHSC faculty develop strong relationships with students in many ways. For instance, when students reach their clinical experience, they're assigned an advisor who checks in with them — in-person — not just by phone, video call, or email.
Finally, Merrill suggests looking at faculty expertise. TTUHSC School of Nursing faculty are actively involved in research, with interests including aging, community health, health literacy, mental health, nursing education, rural health, and women's health. DNP students might take an extra special interest in academic research.
How Will the School Prepare Me for Today's Health Challenges?
Merrill says that many NPs advance their education because they're invested in serving rural areas. For TTUHSC students, this likely means filling a need in the West Texas nursing community.
"We have a huge commitment to West Texas and its underserved areas," she says, adding that her nursing school faculty have become local health care experts. "For example, Dr. Joyce Miller, who lives in Odessa — she knows the community backwards and forwards."
In today's global society, nursing students should consider the exposure that a program offers to other cultures, whether that's through classes, clinical experiences in diverse areas, or even study abroad opportunities. For graduate students, study tours might be more feasible. Merrill says TTUHSC's nurse practitioner faculty members often provide weeklong or two-week clinical experiences overseas.
"I took a group to the Philippines last year. Students got to experience a culture of health a whole world away," she explains. "They came back changed people."
What Student Support Does the Program Offer?
If you're like many future nurse practitioners, you're already juggling work, family, and other obligations while trying to figure out how to add advanced education into the mix. It's important to find a school with academic and other support resources that you can turn to in case you need help along the way. For example, counselors in the TTUHSC School of Nursing Student Success Program support students with school, life, and career needs. This could include time management and study skills, referrals to peer tutoring, or assistance with nursing certification exam questions.
Does the Program Fit My Schedule?
As you compare nurse practitioner programs in Texas, you'll first want to determine if an MSN or DNP is the best route for your goals, existing credentials, and work experience. Then, you'll want to see how long it takes to complete your program of interest, when and how you'd attend class (online, on-campus, or a hybrid of both), and how many hours of clinical experience are required.
What Does a Nursing School Look for in Me?
Finally, it's important to understand what type of student a particular school is looking for. While you can find standard admissions criteria online (such as GPA and undergraduate experience), you should also consider what characteristics and real-world experiences programs like to see in students. It's often in admissions interviews where you'll have a chance to discuss things like your goals and motivations.
Not surprisingly, given TTUHSC's commitment to increasing access to health care for all communities, Merrill says she loves when she comes across a future student who is passionate about making a change. For her, it's not just about academic qualifications.
"Students who live and love their community," she says. "That's who we want."
Nurse practitioners are in high demand. You can advance your career while helping solve the nation's — and maybe your community's — primary care provider shortage. The first step is finding an NP program that fits your goals and schedule. Among the nurse practitioner programs in Texas, you'll discover TTUHSC School of Nursing offers one of the widest varieties of options and the high quality of training you will need. Explore our master's and doctoral degrees on our program page.
Related Stories
By QEP Committee
March 21, 2023
As spring approaches, some people's thoughts turn to gardening. Whether it's a flower garden they desire or a vegetable garden want to have, they begin planning what they'll plant and what they need to do to ensure a successful garden.
By QEP Committee
March 21, 2023
A "growth mindset" accepts that our intelligence and talents can develop over time, and a person with that mindset understands that intelligence and talents can improve through effort and learning.
By Melissa Whitfield
February 13, 2023
Abstaining from drug abuse and an early diagnosis of familial hypercholesterolemia (high cholesterol) can help prevent heart disease.
Recent Stories
Research
By Mark Hendricks
March 21, 2023
TTUHSC Cytogenetic Technologist Jasbir Bisht and a team from P. Hemachandra Reddy's internal medicine laboratory analyzed the impact of cancer in Hispanics in comparison to other ethnic groups.
Education
By School of Health Professions
March 21, 2023
World Down syndrome Day was established to raise awareness about Down syndrome and to promote inclusion and acceptance of people with Down syndrome in all aspects of society.
By QEP Committee
March 21, 2023
As spring approaches, some people's thoughts turn to gardening. Whether it's a flower garden they desire or a vegetable garden want to have, they begin planning what they'll plant and what they need to do to ensure a successful garden.