Adherence to Mitigation Strategies Crucial as Manufacturers Struggle to Keep Up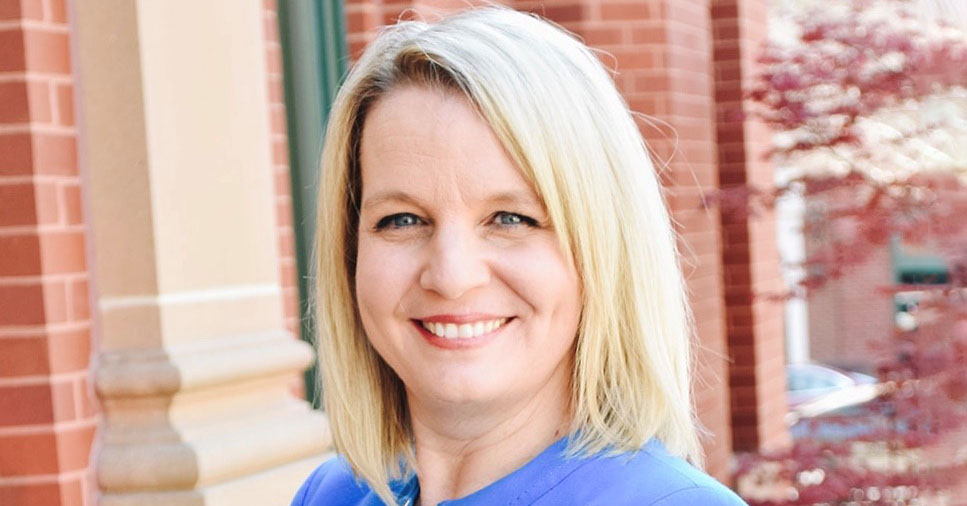 While COVID-19 has caught America off-guard in many ways, one of the most significant is our nation-wide shortage of personal protective equipment (PPE)—something that is already affecting West Texas.
Created in 2003 to support public health threats, the United States has a repository of medical supplies designed for disasters and pandemics, known as the Strategic National Stockpile (SNS). How, then, have we reached such a critical shortage so quickly?
"The US Strategic National Stockpile was intended to supplement available supplies and resources—not be the sole source for all 50 states and US territories," says Amy Anderson, DNP, RN, an alumni of Texas Tech University Health Sciences Center (TTUHSC) and assistant professor for the schools of Nursing and Medicine at Texas Christian University (TCU). "Without anything to draw on and with the unknown of how a virus will impact people, it would be difficult to determine how many of what supply would be needed."
Anderson, co-founder of the Global Nurse Consultants Alliance, explains that there are several elements which contribute to the country's current supply shortage, including the overseas manufacturing of necessary pieces of equipment.
"During the initial outbreak in China, the Chinese government shut down approximately 30 percent of manufacturing to contain the virus. This impacted the global supply," says Anderson. "China itself was reserving medical supplies for its own country while importing millions of N95 masks from other countries."
By the time the severity of the outbreak was understood on an international level, a global depletion of supplies was underway.
In response to this shortage, American-based manufacturers of safety supplies, notably 3M and Honeywell, are ramping up production. On March 23, 3M CEO Mike Roman spoke with CNBC, stating that the company has already started the process of doubling their production from 19 to 35 million respirators a month.
Health care professionals are currently utilizing their resources to the best of their abilities. Already, local departments and businesses are working together to create new supplies using cutting-edge technology such as 3D printing. Additionally, the Journal of the American Medical Association (JAMA) has available online discussions where professionals can collaborate on ideas to maximize the use of PPE and conserve the current supply.
Despite these attempts, experts say that, given the rapid rate of spread, these efforts cannot meet the ever-growing needs of our health care system.
"This will likely not be enough," says Anderson of 3M's projected manufacturing rate. "Health professionals need manufacturers to work around the clock to get personal protective equipment made and distributed here in the US."
"Without mitigation and containment strategies such as staying at home, lockdown or quarantine," Anderson explains, "the number of individuals in a community with the virus needing direct care may outpace the ability of manufacturers to meet the demand for medical supplies for our frontline workers."
Amid shelter-in-place orders across the country, Anderson feels that some people—particularly young, healthy individuals—might not yet grasp the severity of the situation.
"With the reports that the virus is impacting the elderly and those with pre-existing conditions disproportionately… it is likely that people don't truly understand the risk," says Anderson. "At one point this week, it was being reported that almost half of the cases in intensive care units in New York City were people under the age of 55—many of them healthy younger adults."
While social distancing might not be the easiest strategy to implement among people who do not understand the severity of their adherence, Anderson has hope that a new shift toward education about the virus can create change.
"The work of our state leaders, public health officials, and the White House COVID-19 Task Force seems to have been focused on education over the last week," says Anderson. "I am hopeful that people who aren't following the guidelines are learning how severe this illness can be and why they need to stay home—if not for themselves, then for their friends, families, neighbors and our health professionals."
In addition to encouraging the spread of education of the public about COVID-19, Anderson points out that health care and government officials are actively understanding more about the spread as COVID-19's global activity continues.
"Public health officials and medical experts are reviewing procedures from all over the world to determine what we can do here in the US to prevent deaths. This is why we have seen lockdowns in certain states and stay-at-home orders being issued in others," says Anderson. She emphasizes that measures such as testing, isolation, containment and contact tracing have been effective in countries such as Taiwan and South Korea. China also took additional measures to lock down entire cities.
Despite the desperate need for strategic caution, Anderson clarifies that this does not mean stocking up on necessary medical supplies for your personal use. In fact, those who already have access to these resources might consider donating to local health care professionals right away.
"Health professionals need these supplies however they can get them. At this point, while we would prefer them to come from medical manufacturers, the benefits of having the appropriate protection is more important than where it came from," Anderson says. "The public and businesses need to donate these supplies to local hospitals immediately for the sake of our frontline workers, and to ensure nurses, doctors and other healthcare workers are protected so they can continue to provide the best care."
For those who cannot donate supplies, there is still a vital resource that individuals can provide our health care system: time.
More time allows for more understanding, more strategies and more resources—which means that slowing the spread is paramount.
"What we need is time to ramp up manufacturing and get the supplies and equipment to hotspot areas," Anderson urges. "We must 'flatten the curve' to improve the situation."
Related Stories
By Lori Rice-Spearman, Ph.D., Steven L. Berk, M.D.
March 22, 2022
TTUHSC Celebration of Life Service was held March 25th in remembrance of Tom McGovern, Ed.D.
By Suzanna Cisneros
March 18, 2022
TTUHSC has been named as a Military Friendly® School for 2022-2023. Among graduate schools, TTUHSC ranked fourth in the nation, achieving Gold award status.
By Meaghan Collier
March 17, 2022
On March 16, fourth-year TTUHSC Jerry H. Hodge School of Pharmacy students interested in completing a residency after they graduate in May, learned where they would spend the next stage of their training during the Pharmacy Residency Match Day.
Recent Stories
Health
By Mark Hendricks
September 29, 2022
CPRIT recently awarded a $1 million prevention grant to Rakhshanda Rahman, M.D., Rebeccah Baucom, M.D., and John Kidwell, M.D., from the TTUHSC School of Medicine.
Research
By Kathryn Dankesreiter (TTU)
September 26, 2022
The Innovation Hub at Research Park today (September 26, 2022) announced the winners of its annual Presidents' Innovative Startup Awards. The award recognizes startups that have a high potential for growth and an economic impact in West Texas.
Education
By Suzanna Cisneros
September 23, 2022
Fifth graders from Bean Elementary School became doctors for a day. The Texas Tech University Health Sciences Center (TTUHSC) Student National Medical Association (SNMA) hosted the Doctors for a Day Minicamp on Sept. 23.