The Clinics Meet the Classroom
For more than 14 years, Texas Tech Physicians has visited local school districts as an outreach effort to help support area teachers and students. Texas Tech Physicians leadership and administration visits with school teachers and administration each year to:
Thank them for their efforts in teaching our area youth
Offer resources to them as fellow educators (field trips, speakers, etc.)
Encourage teachers to seek their health care from one of our providers for themselves, their families, and any students/parents who might seek advice about an issue with which we can help
"It is an opportunity for us to get in front of approximately 1,000 individuals and speak to them about Texas Tech Physicians," said Matt Driskill, MBA, FACMPE, Senior Clinical Department Administrator for the Department of Surgery.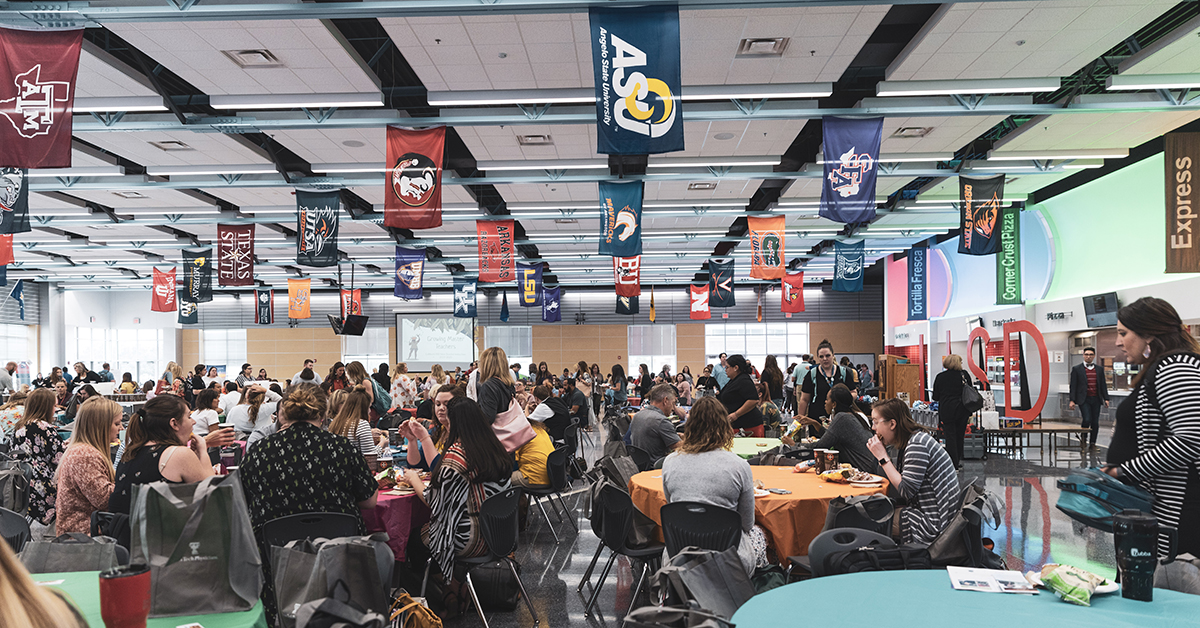 These outreach efforts have been rewarded over the years. Texas Tech Physicians clinics have strong relationships with LISD, Cooper and Frenship school districts. Each year the clinics also rotate to the smaller school district and visit schools outside of Lubobck. This year clinical administration will visit Idalou school district.
Providing local teachers additional resources and support for each school year has been an invaluable aspect of Texas Tech Physicians' outreach efforts in the community.
Related Stories
By Mark Hendricks
March 25, 2022
The Texas Tech University Health Sciences Center (TTUHSC) Graduate School of Biomedical Sciences hosted its 34th Annual Student Research Week March 8-11.
By Mark Hendricks
March 25, 2022
The National Cancer Institute awarded a five-year, $1.9 million grant to C. Patrick Reynolds, M.D., Ph.D., director for the School of Medicine Cancer Center at TTUHSC.
By School of Health Professions
March 24, 2022
Richard Greenhill, DHA, FISQua, FACHE, discusses the hype and reality surrounding AI in healthcare.
Recent Stories
Health
By School of Health Professions
May 19, 2022
Dysphagia is a swallowing disorder that affects a person's ability to eat or drink, affecting between 300,000 and 700,000 people in the United States each year.
Health
By Suzanna Cisneros
May 18, 2022
Brittany Bankhead, M.D., an assistant professor of surgery for the Division of Trauma, Burns and Critical Care at the Texas Tech University Health Sciences Center, said life-threatening bleeding can happen in everyday scenarios.
Education
By Clarissa Sanchez
May 16, 2022
TTUHSC celebrated the completion of the School of Health Professions Physician Assistant Program expansion May 16 with a ceremonial ribbon cutting.