TTUHSC School of Pharmacy to Host Medication Cleanout™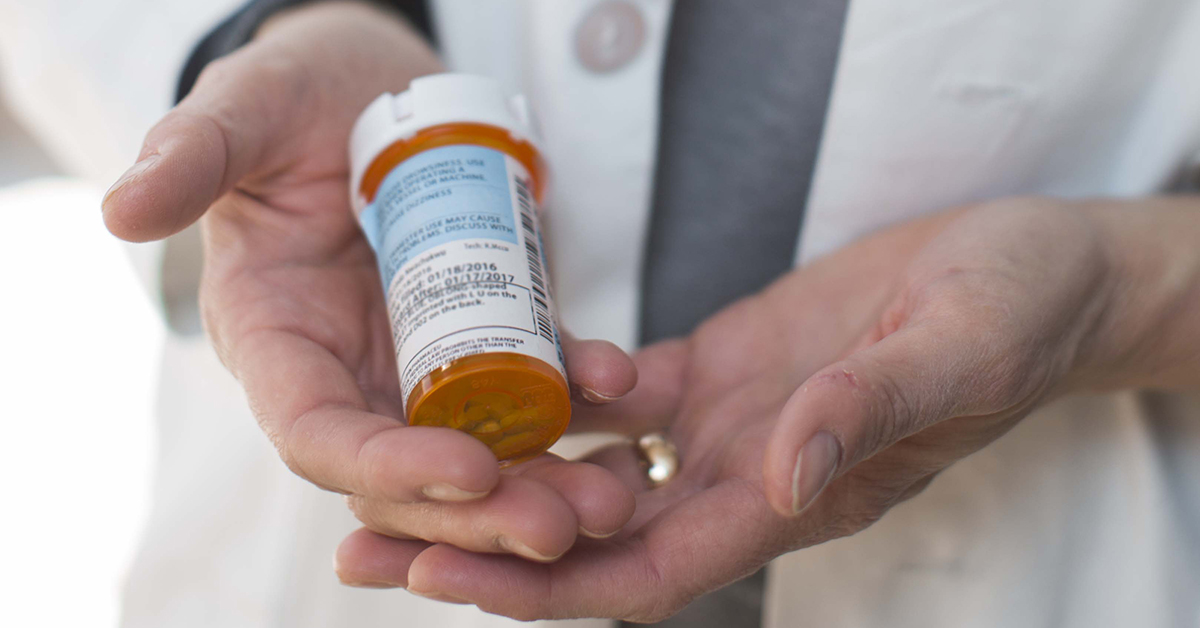 Is your medicine cabinet filled with prescriptions or medications you no longer use? With the fall weather upon us, medical experts say it is a perfect time to clean out your medicine cabinet.
The Texas Tech University Health Sciences Center (TTUHSC) School of Pharmacy's Texas Panhandle Poison Center along with the Texas Tech University Police Department will host a Medication Cleanout™ from 10 a.m. to 2 p.m. Oct. 12 at the Texas Tech Physicians Medical Pavilion, 3601 Fourth St.
Jeanie Jaramillo-Stametz, Pharm.D., director of the Texas Panhandle Poison Center, encourages Lubbock and surrounding area residents to bring any unused, expired or unnecessary medications for proper disposal. The program also provides disposal services for those who use syringes or sharps.
Old medications become potential sources of poisoning to young children or may be accessed by teens experimenting with drugs. They also are a hazard to adults and elderly as they increase the risk of choosing the wrong bottle or taking medications that are no longer required.
"The abuse of prescription medications continues to be an epidemic in the U.S.," Jaramillo-Stametz said. "Medication Cleanout™ is a proactive approach to safeguard our communities by providing a free and convenient way for people to dispose of these medications in a legal, environmentally sound and convenient manner."
A drive-thru, drop-off format will allow residents to dispose of their medications with the added convenience of not leaving their cars. Yard signs will be posted along Fourth Street to help drivers locate the drive-thru path. Medications should be in their original containers. Because of environmental restrictions, only medications from households can be accepted. Loads of medications from clinics, pharmacies and other businesses are not allowed. To date, more than 50,000 pounds of unneeded medicine and sharps have been disposed of properly through the TTUHSC Medication Cleanout™ program.
For more information about the Medication Cleanout™, call (806) 414-9495 or visit www.MedicationCleanout.com.
Related Stories
By QEP Committee
March 21, 2023
As spring approaches, some people's thoughts turn to gardening. Whether it's a flower garden they desire or a vegetable garden want to have, they begin planning what they'll plant and what they need to do to ensure a successful garden.
By QEP Committee
March 21, 2023
A "growth mindset" accepts that our intelligence and talents can develop over time, and a person with that mindset understands that intelligence and talents can improve through effort and learning.
By Melissa Whitfield
February 13, 2023
Abstaining from drug abuse and an early diagnosis of familial hypercholesterolemia (high cholesterol) can help prevent heart disease.
Recent Stories
Education
By Kate Gollahon
May 29, 2023
On Memorial Day each May, a service is conducted to pay respect to the Willed Body Program donors and their families.
Education
By Kate Gollahon
May 24, 2023
While the TTU System aimed to cast a spotlight on these individuals and their work, the honorees chose to cast that light onto others, sharing their humble gratitude toward those who helped, guided and inspired them.
Campus Life
By Tyler White
May 23, 2023
TTUHSC hosted commencement ceremonies for its 1,669-member Class of 2023.