Texas Tech Physicians Hosts Free Skin Cancer Screening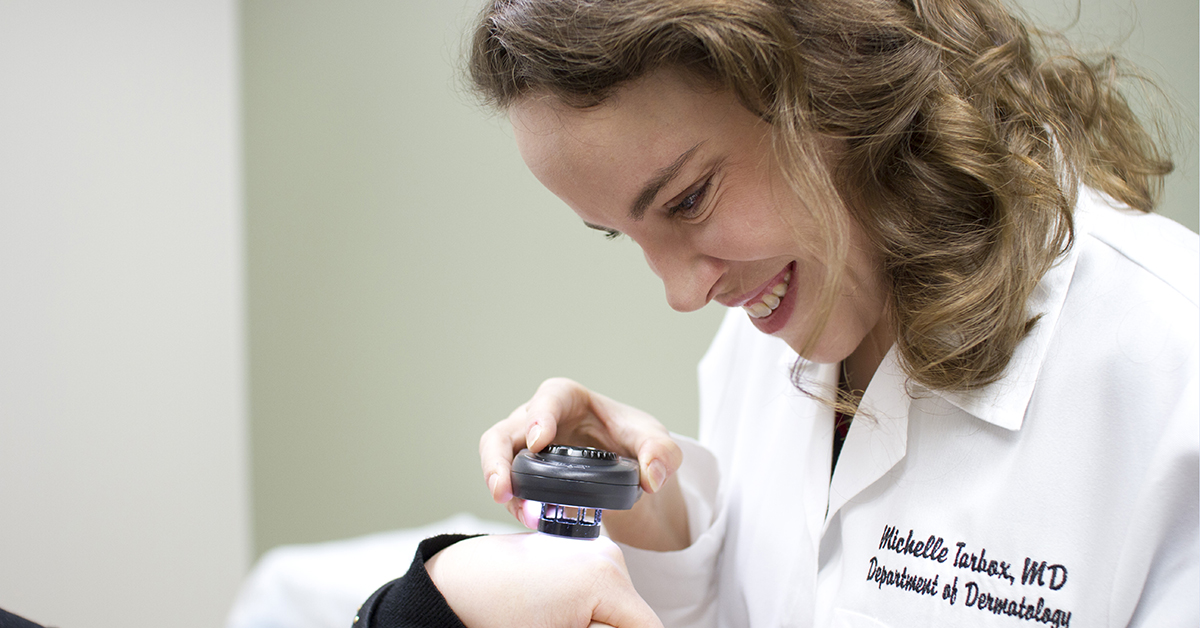 Texas Tech Physicians – Dermatology will host a free skin cancer screening on Saturday, May 11th from 8 a.m. to 1:30 p.m. at the Southwest Cancer and Research Center, 602 Indiana Ave.
According to the National Cancer Institute, skin cancer is the most common type of cancer in the U.S. Melanoma is the most common cancer for young adults. When caught early, skin cancer, including melanoma, is highly treatable.
Texas Tech Physicians dermatologists and local dermatologists will discuss symptoms like new moles that look different from other moles; new red or darker color flaky patches that may be a little raised; new flesh-colored firm bumps; change in the size, shape, color or feel of a mole; or sores that do not heal.

Skin examinations and referrals for subsequent treatment also will be provided. No appointments are necessary.

For more information, call Kathleen McPherson at (806) 743-5637.
Related Stories
By QEP Committee
March 21, 2023
As spring approaches, some people's thoughts turn to gardening. Whether it's a flower garden they desire or a vegetable garden want to have, they begin planning what they'll plant and what they need to do to ensure a successful garden.
By QEP Committee
March 21, 2023
A "growth mindset" accepts that our intelligence and talents can develop over time, and a person with that mindset understands that intelligence and talents can improve through effort and learning.
By Melissa Whitfield
February 13, 2023
Abstaining from drug abuse and an early diagnosis of familial hypercholesterolemia (high cholesterol) can help prevent heart disease.
Recent Stories
Health
By Suzanna Cisneros
September 19, 2023
Natalie Scanlon, Ph.D., a clinical psychologist in the Department of Psychiatry at Texas Tech Physicians, provides tips for keeping children safe.
Research
By Mark Hendricks
September 13, 2023
In a list published by the National Academy of Inventors (NAI), the Texas Tech University System, including TTUHSC, ranked 75th among the Top 100 U.S. Universities Granted Utility Patents in 2022.
Education
By Suzanna Cisneros
September 13, 2023
TTUHSC President Lori. Rice-Spearman, Ph.D., announced the appointment of Deborah L. Birx, M.D., as the TTUHSC presidential advisor and adjunct professor in the Julia Jones Matthews School of Population and Public Health.