The Texas Panhandle Poison Center (TPPC), hosted by the TTUHSC Jerry H. Hodge School of Pharmacy, recently conducted its 2019 Spring Medication Cleanout® cycle with collections in Amarillo, Abilene and Lubbock. The collections provide a way for residents to remove unwanted or unused medications from homes, schools and the streets by safely disposing of them in a free, legal and environmentally sound manner.
The biannual collection cycle got underway March 23 at the TTUHSC Amarillo campus, where volunteers saw more than 500 cars drop off 1,650 pounds of medications and 249.5 pounds of sharps. At the April 13 collection in Abilene, approximately 200 cars brought in 652.5 pounds of medications and 81.5 pounds of sharps.
The Lubbock collection coincided with the U.S. Drug Enforcement Agency's April 27 National Medication Take Back Day. TPPC volunteers in Lubbock collected 691 pounds of medication and 90 pounds of sharps from 209 cars.
The spring collections marked the Medication Cleanout® program's 10-year anniversary. Since the effort began, TPPC has collected approximately 48,200 pounds of medications and 3,407.5 pounds of sharps for proper disposal.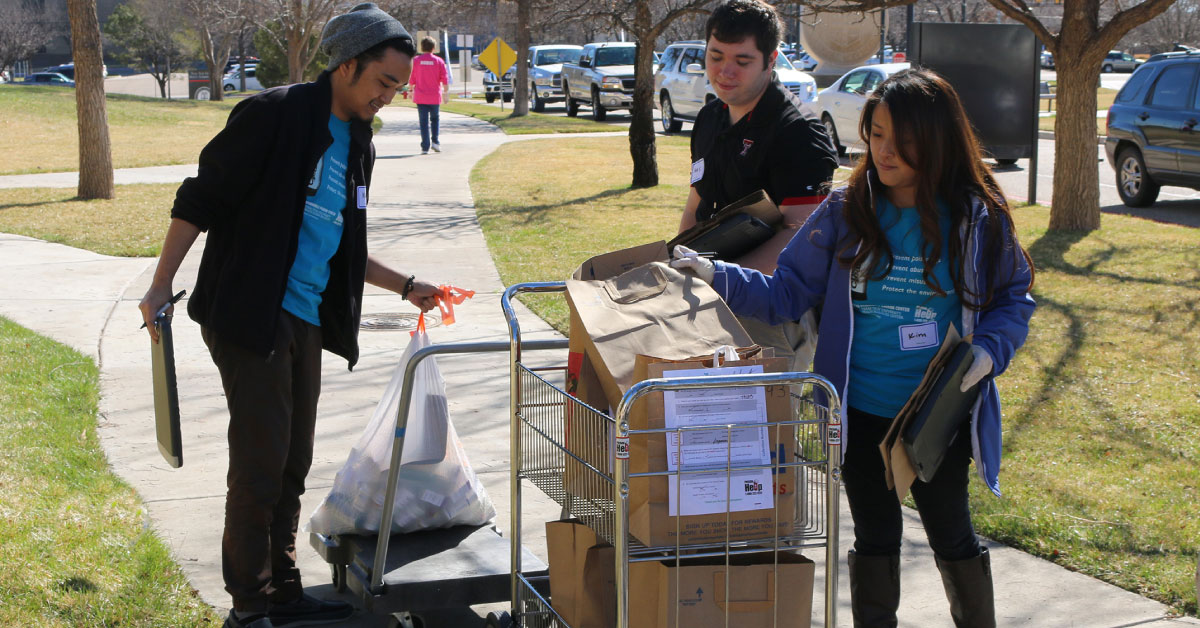 TPPC Managing Director Jaramillo-Stametz, Pharm.D., said she initially thought the Medication Cleanout® collections would be a temporary, but she's learned that TPPC is providing a important community service that is needed on an on-going basis.
"It's encouraging that residents are working to ensure that their homes and neighborhoods are safer by removing unused medications from their homes," Jaramillo-Stametz said. "The events also give students of various health professions the opportunity to serve their communities as volunteers and also to see firsthand the enormity of the issue with the accumulation of both prescription and over-the-counter medications in the home. As we work to gain control of the opioid epidemic in our country, we also are learning the downstream effects of tighter regulations on substances such as hydrocodone."