TTUHSC Hosts Third Annual West Texas Breast Disease Symposium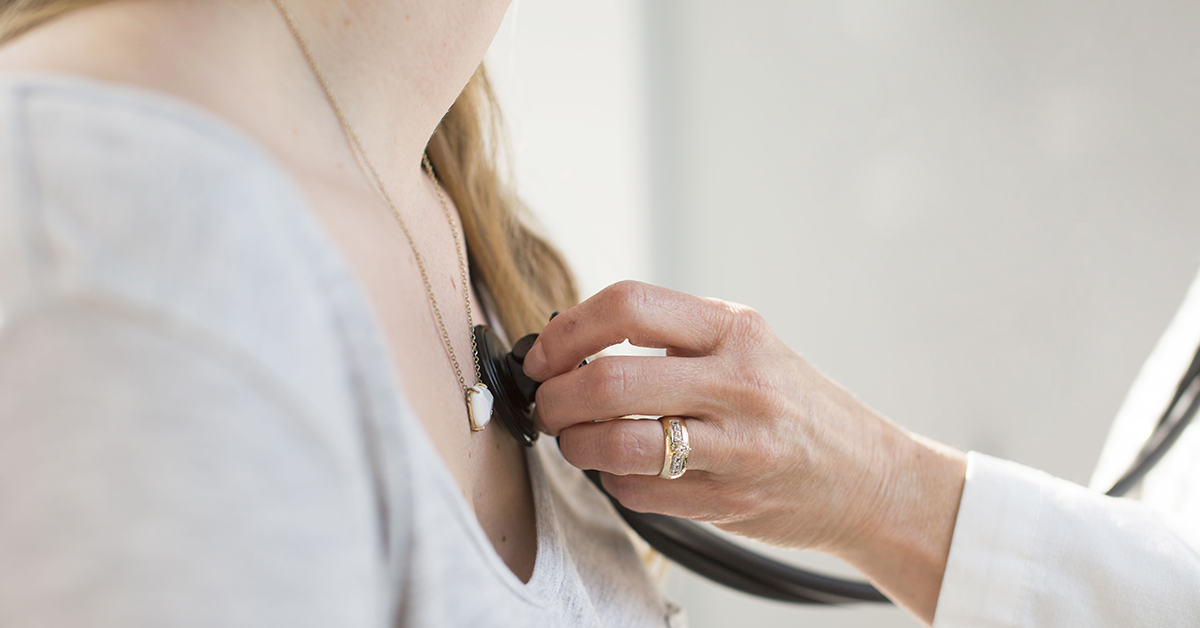 The Texas Tech University Health Sciences Center (TTUHSC) will host its Third Annual West Texas Breast Disease Symposium on June 29. The theme of the event is "Primary Care is Not Secondary to Cancer Care."
The symposium, provided by TTUHSC Breast Center of Excellence, the Office of Continuing Medical Education, and University Medical Center Southwest Cancer Center, will feature a series of presentations on the multidisciplinary management of and care for breast cancer patients. The event welcomes primary care physicians, family doctors, physician assistants, nurse practitioners, nurses and other health care professionals.
Presentations and speakers will include:
"USPTF, ACS, and ASBrS – Oh My…" Rakhshanda Layeequr Rhaman, M.D.
"But I'm Just the PCP!" Craig Barker, M.D.
"Genetic Testing: Enhancing Care for Your Patient and Their Kin" Julie Beasley, MS, LCGC.
"Psychosocial Factors Impacting Patient Quality of Life" Evan Guidry, Ph.D.
"Impact of Chronic Health Conditions on Breast Cancer Care: Case Discussion for Surgical/Medical/Anesthetic Decision-making" Catherine Jones, M.D., Robert Johnston, M.D., and Rakhshanda Layeerque Rahman, M.D.
"Preservation of Fertility in the Breast Cancer Patient" Robert Kauffman, M.D.
"Lymphedema: Lifelong Risks and Rehab Needs" Belinda Alexander, MOT, OTR, and Danna Moeller, OTR, MS.
"Symptom Management in Breast Cancer" Kelly Klein, M.D. and Sandra Scherpereel, APRN-BC, ACHPN
Registration without a late fee will be open until June 22. For online registration, visit www.ttuhsc.edu/medicine/continuing-medical-education/tracker/conferences.aspx
For more information about the Symposium, call (806) 743-2929, or email cme@ttuhsc.edu.
Related Stories
By QEP Committee
March 21, 2023
As spring approaches, some people's thoughts turn to gardening. Whether it's a flower garden they desire or a vegetable garden want to have, they begin planning what they'll plant and what they need to do to ensure a successful garden.
By QEP Committee
March 21, 2023
A "growth mindset" accepts that our intelligence and talents can develop over time, and a person with that mindset understands that intelligence and talents can improve through effort and learning.
By Melissa Whitfield
February 13, 2023
Abstaining from drug abuse and an early diagnosis of familial hypercholesterolemia (high cholesterol) can help prevent heart disease.
Recent Stories
Education
By Suzanna Cisneros
March 24, 2023
Recognizing academic excellence, the honors are the most prestigious awards granted to faculty throughout the TTU System. The awards are funded by gifts to the Chancellor's Council, a giving society that supports the chancellor's priorities across the TTU System.
Campus Life
By Suzanna Cisneros
March 23, 2023
TTUHSC School of Medicine students will host a Women's Health Day free clinic from 10 a.m. to 1 p.m. April 15 at The Free Clinic
Research
By Mark Hendricks
March 21, 2023
TTUHSC Cytogenetic Technologist Jasbir Bisht and a team from P. Hemachandra Reddy's internal medicine laboratory analyzed the impact of cancer in Hispanics in comparison to other ethnic groups.