TTUHSC Receives SACSCOC Reaffirmation of Accreditation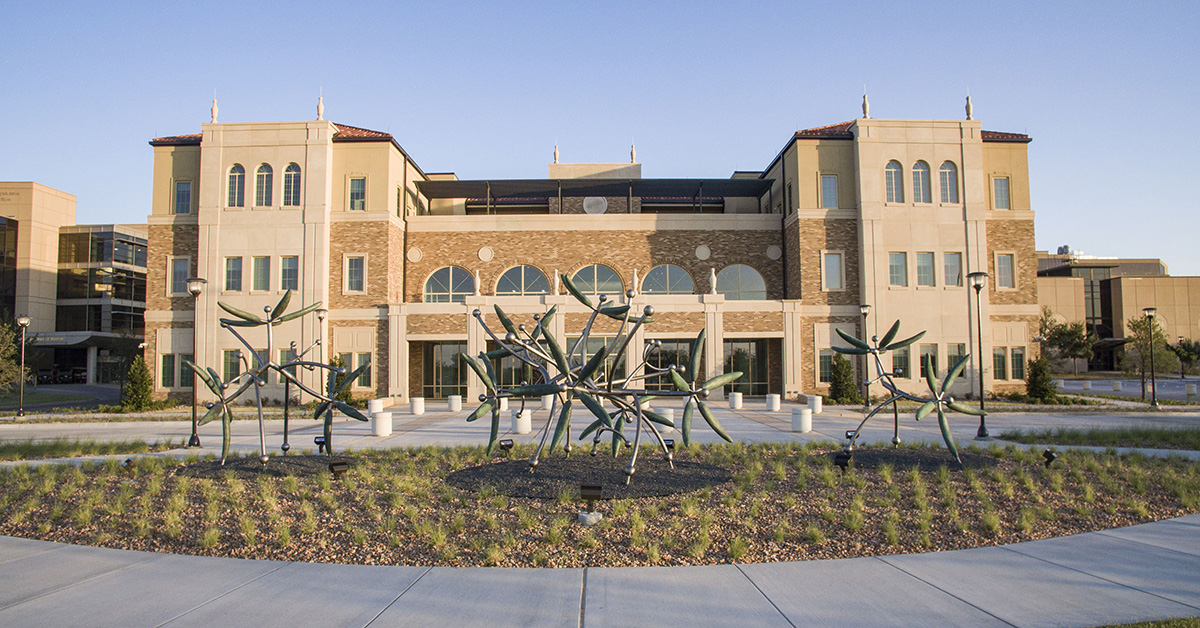 Texas Tech University Health Sciences Center (TTUHSC) has been approved for reaffirmation of accreditation through the Southern Association of Colleges and Schools Commission on Colleges (SACSCOC).
All institutions accredited by SACSCOC are required to undergo a comprehensive and rigorous review every 10 years. TTUHSC received no formal recommendations for improvement.
"The reaffirmation validates the commitment of our faculty and staff in providing educational, clinical and research experiences that result in outstanding student outcomes," said Lori Rice-Spearman, Ph.D., TTUHSC interim president, provost and chief academic officer.
Reaffirmation applies to the entire institution, including all schools and campuses. For the Accreditation process, Lubbock is TTUHSC's parent campus with branch campuses in Abilene, Amarillo, Dallas and Odessa. Off-campus instructional sites include Midland and Covenant Health in Lubbock.
Campus visits were completed in March 2019 by members of the SACSCOC On-Site Reaffirmation Committee, which differs from members of the association's Off-Site Reaffirmation Committee. These individuals visited the Abilene, Amarillo, Dallas, Lubbock, Midland and Odessa campuses over the course of four days. During this time, they met with faculty, staff, students and administrators to discuss various aspects of the university.
The on-site visit culminated in a preliminary report by the visiting committee, in which TTUHSC received no formal recommendations at that point in the process which is a rare occurrence.
"Every day our great university exemplifies our values through integrity, collaboration and excellence, which has culminated in a successful reaffirmation process with no formal recommendations for improvement," Rice-Spearman said.
Related Stories
By QEP Committee
March 21, 2023
As spring approaches, some people's thoughts turn to gardening. Whether it's a flower garden they desire or a vegetable garden want to have, they begin planning what they'll plant and what they need to do to ensure a successful garden.
By QEP Committee
March 21, 2023
A "growth mindset" accepts that our intelligence and talents can develop over time, and a person with that mindset understands that intelligence and talents can improve through effort and learning.
By Melissa Whitfield
February 13, 2023
Abstaining from drug abuse and an early diagnosis of familial hypercholesterolemia (high cholesterol) can help prevent heart disease.
Recent Stories
Research
By Mark Hendricks
November 16, 2023
Ninh (Irene) La-Beck, Pharm.D., with the TTUHSC Jerry H. Hodge School of Pharmacy, received a five-year, $2.49 million grant to investigate how nanoparticles interact with the immune system and cancer.
Research
By Mark Hendricks
November 10, 2023
To help investigate the influence basal sex hormone alterations may have on chronic post-op pain, the NIH recently awarded a grant to Jenny Wilkerson, Ph.D., from the Jerry H. Hodge School of Pharmacy.
Health
By Tyler White
November 09, 2023
Scott Shurmur, M.D., a cardiologist at the Texas Tech Physicians Center for Cardiovascular Health, shared his expertise and his experience as a former collegiate athlete.