TTUHSC Receives SACSCOC Reaffirmation of Accreditation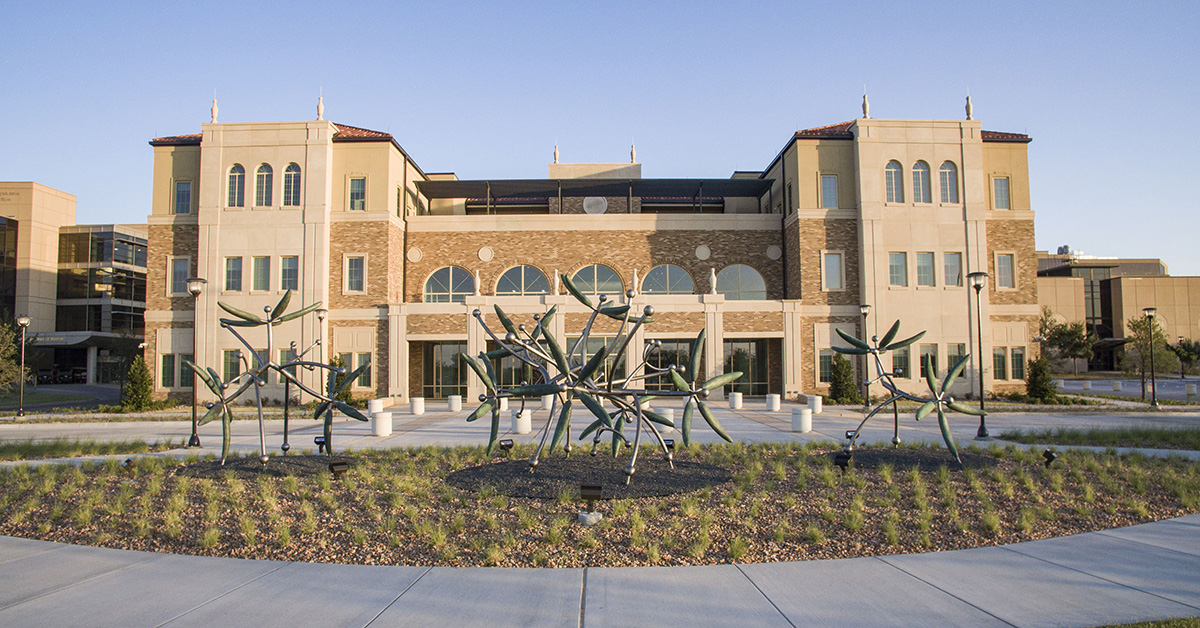 Texas Tech University Health Sciences Center (TTUHSC) has been approved for reaffirmation of accreditation through the Southern Association of Colleges and Schools Commission on Colleges (SACSCOC).
All institutions accredited by SACSCOC are required to undergo a comprehensive and rigorous review every 10 years. TTUHSC received no formal recommendations for improvement.
"The reaffirmation validates the commitment of our faculty and staff in providing educational, clinical and research experiences that result in outstanding student outcomes," said Lori Rice-Spearman, Ph.D., TTUHSC interim president, provost and chief academic officer.
Reaffirmation applies to the entire institution, including all schools and campuses. For the Accreditation process, Lubbock is TTUHSC's parent campus with branch campuses in Abilene, Amarillo, Dallas and Odessa. Off-campus instructional sites include Midland and Covenant Health in Lubbock.
Campus visits were completed in March 2019 by members of the SACSCOC On-Site Reaffirmation Committee, which differs from members of the association's Off-Site Reaffirmation Committee. These individuals visited the Abilene, Amarillo, Dallas, Lubbock, Midland and Odessa campuses over the course of four days. During this time, they met with faculty, staff, students and administrators to discuss various aspects of the university.
The on-site visit culminated in a preliminary report by the visiting committee, in which TTUHSC received no formal recommendations at that point in the process which is a rare occurrence.
"Every day our great university exemplifies our values through integrity, collaboration and excellence, which has culminated in a successful reaffirmation process with no formal recommendations for improvement," Rice-Spearman said.
Related Stories
By Lori Rice-Spearman, Ph.D., Steven L. Berk, M.D.
March 22, 2022
TTUHSC Celebration of Life Service was held March 25th in remembrance of Tom McGovern, Ed.D.
By Suzanna Cisneros
March 18, 2022
TTUHSC has been named as a Military Friendly® School for 2022-2023. Among graduate schools, TTUHSC ranked fourth in the nation, achieving Gold award status.
By Meaghan Collier
March 17, 2022
On March 16, fourth-year TTUHSC Jerry H. Hodge School of Pharmacy students interested in completing a residency after they graduate in May, learned where they would spend the next stage of their training during the Pharmacy Residency Match Day.
Recent Stories
Health
By Mark Hendricks
December 02, 2022
Students from TTUHSC have formed the Barbershop Blood Pressure Group. The students currently make periodic visits to about 10 Lubbock barber shops to provide free blood pressure checks and general health education.
Health
By School of Health Professions
December 01, 2022
Living with a disability has many effects on a person's life, both positive and negative. Overcoming obstacles, achieving goals or dreams, and living a fulfilling life are all things that anyone can relate to.
Health
By Amber Bustos
November 18, 2022
Kalin Clifford, PharmD, stays optimistic about the future of diagnosis and treatment options for Alzheimer's. By serving as a coach for BvB Dallas, Clifford assisted a fundraiser for awareness and research.