From Substance Abuse to Addiction Counseling: A Changing Profession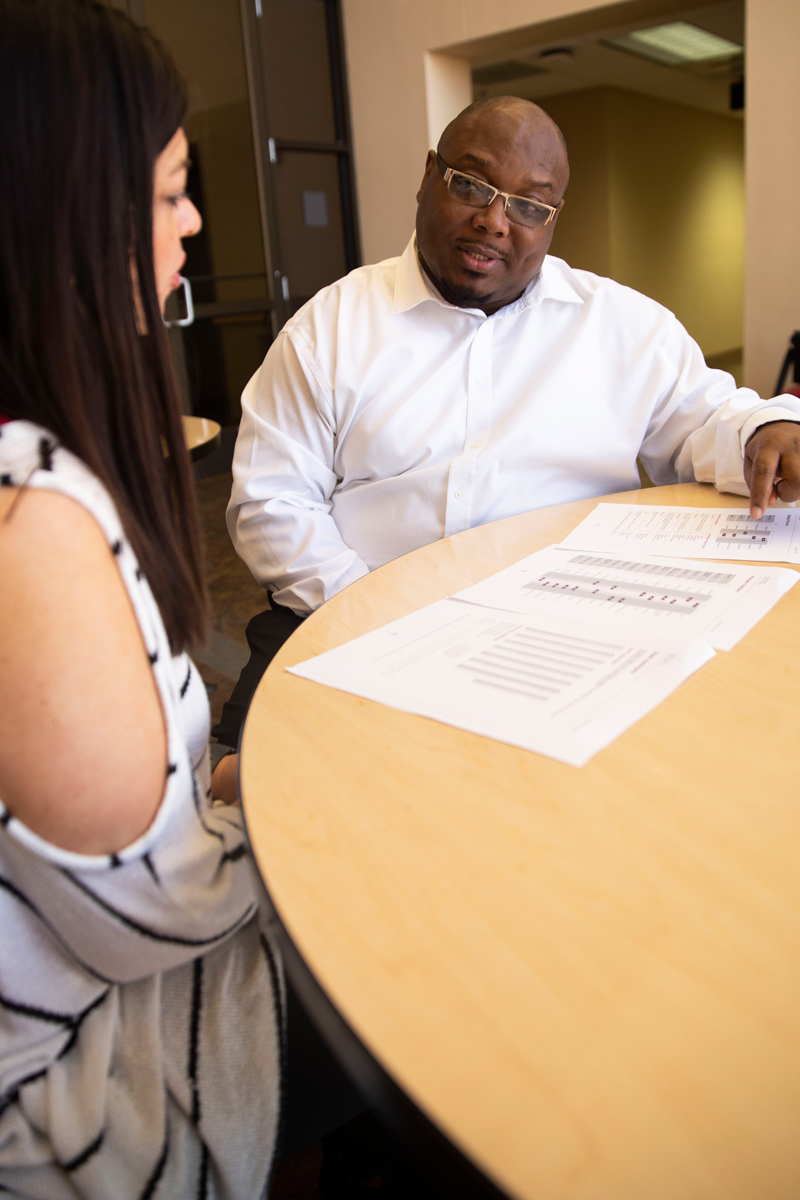 Substance abuse in the United States is widespread. The most extreme example, the opioid crisis, has affected almost every state in the nation. Although the crisis is abating, an average of 130 Americans continue to die each day from an opioid overdose, according to the Centers for Disease Control and Prevention.
Fortunately, an increasing number of individuals who are struggling with substance abuse — whether alcohol, tobacco, or illicit or prescription drugs — are pursuing treatment. In Texas alone, 35,293 individuals were enrolled in substance use treatment programs in 2015, an increase of more than 12% from 2012, when 31,275 individuals were enrolled, according to the Substance Abuse and Mental Health Services Administration.
As the number of individuals seeking treatment increases, so has the need for professional substance abuse counselors to join the field.
Addiction counselors work with clients in an advocacy and mentoring capacity to help them modify their behavior and find their way to recovery. Most addiction counselors work with people who are seeking to make changes in their lives to improve their health, relationships, and happiness. Often, they work with people in group settings, but also see patients in individual therapy. Some substance abuse counselors work with specific populations, such as teenagers, veterans, or people with disabilities, or they may work in prevention programming.
Professional addiction counselors are mid-level medical practitioners and they are not required to work under the supervision of another physician, so patients can come to them without a referral. However, addiction counselors frequently collaborate interprofessionally to coordinate patient treatment with other health care and behavioral health professionals.
The Path to Professionalism and Licensure
The field of substance abuse counseling has undergone many changes over the past several decades, most notably moving toward greater professionalism and specific credentialing. Thirty years ago, it was enough to have overcome personal experience with substance abuse to become a counselor yourself. Many people worked in churches and community organizations as counselors with that level of experience.
The current landscape is very different. Today, there is a classification (LPC) for professional counselors. Graduation from an accredited program is a must for anyone to gain that certification. Even the diagnostic criteria for the profession has evolved. Even though it is still used familiarly, the term "substance abuse" was removed from the diagnostic manual six years ago in acknowledgment of the relationship between abuse and dependencies; the new terminology is "substance use disorders."
Moreover, the perception of the work of addiction counselors is also broadening. Today, there is greater recognition that addiction and dependencies come in many forms that go beyond drug and alcohol abuse and that professional addiction counselors also provide treatment for complex behavioral and process addictions such as gambling, shopping and even food.
Among the health professions, the field of addiction counseling is growing rapidly, ever since the Affordable Care Act (ACA) allowed for health insurance coverage of mental health and addiction treatment. The U.S. Bureau of Labor Statistics projects national employment trends for addiction counselors, along with behavior disorder and mental health counselors, to grow by 23% from 2016 to 2026, much faster than the average for all occupations.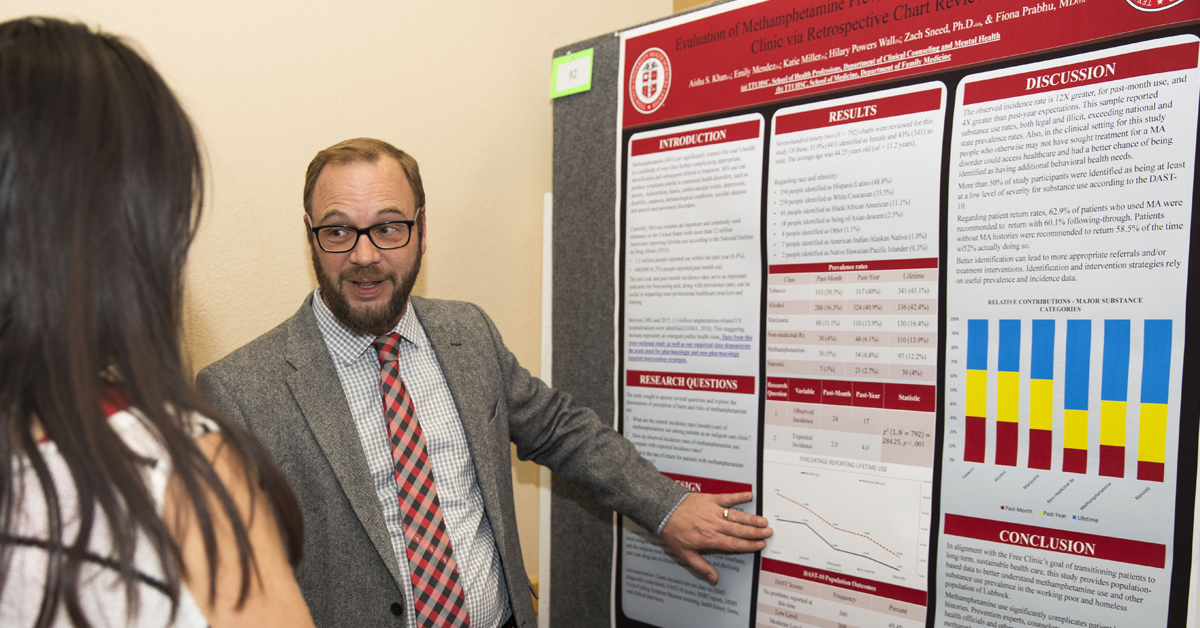 In Texas, the trend is expected to grow even higher — at 26% — over that same time period. This represents an estimated 5,320 counselors, according to data from the U.S. Department of Labor's CareerOneStop. Approximately 600 job openings for counselors are expected to occur annually in the state.
The extended coverage by the ACA for mental health and addiction services has been accompanied by a greater mandate on the part of insurance providers to pay for quality care, and that has spurred demand for highly trained addiction counselors who carry certain certifications (LPC) and have attained a certain level of schooling, specifically, the master's degree.
Every state has its own set of requirements for getting trained, certified, and ultimately licensed to be an addiction counselor. Although not every state requires a graduate level of education, the addiction counseling field is moving decidedly in this direction. Currently, 50% of all substance abuse, behavioral disorder, and mental health counselors working in Texas hold master's degrees, according to CareerOneStop data.
A master's in substance abuse counseling allows students to pursue certifications as a nationally certified counselor (NCC) and to be an LCDC (a professional licensed chemical dependency counselor). Increasingly, employers are requiring a graduate-level degree, as it is usually necessary for career advancement. A master's degree in addiction counseling also is mandatory for going into private practice.
Filling A Professional Vacuum
While the enhanced insurance coverage mandated by the ACA propelled growth and professionalism in the profession, it has also led to shortages of trained counselors.
"After the ACA, the field of addiction counseling became legitimate," says Zach Sneed, Ph.D., Program Director for the Master of Science in Addiction Counseling (MSAC) Program at Texas Tech University Health Sciences Center School of Health Professions (TTUHC SHP). "What we are now experiencing in Texas and throughout the country is a rapidly growing shortage of master's-level addiction counselors."
In order to lessen that shortage, TTUHSC SHP established the MSAC program in 2017. The program is focused on both substance use disorders and behavioral and process addictions. It is the first fully online program to be offered in the state and is designed for students who are currently working full-time or who may have commitments that prevent them from taking graduate classes in a traditional on-campus setting. Very few master's programs for addiction counseling actually exist — even fewer that are offered completely online — making the TTUHSC SHP master's program a leader in educating professional addiction counselors.
This focus on distance learning also extends to the program's curriculum, which emphasizes distance-based counseling services, a practice more commonly known as telehealth.
"Telehealth is an easy way to make addiction counseling accessible to more people," notes Sneed. In fact, all MSAC program graduates receive a certificate in telehealth in line with TTUHSC's commitment to increasing access to health care in rural areas.
To learn more about becoming a professional addiction counselor and to explore our online Master of Science in Addiction Counseling curriculum and requirements, please visit our program page. If you have any questions, please contact the Office of Admissions and Student Affairs at 806-743-3220 or email us at health.professions@ttuhsc.edu.
Related Stories
By QEP Committee
March 21, 2023
As spring approaches, some people's thoughts turn to gardening. Whether it's a flower garden they desire or a vegetable garden want to have, they begin planning what they'll plant and what they need to do to ensure a successful garden.
By QEP Committee
March 21, 2023
A "growth mindset" accepts that our intelligence and talents can develop over time, and a person with that mindset understands that intelligence and talents can improve through effort and learning.
By Melissa Whitfield
February 13, 2023
Abstaining from drug abuse and an early diagnosis of familial hypercholesterolemia (high cholesterol) can help prevent heart disease.
Recent Stories
Education
By Suzanna Cisneros
March 24, 2023
Recognizing academic excellence, the honors are the most prestigious awards granted to faculty throughout the TTU System. The awards are funded by gifts to the Chancellor's Council, a giving society that supports the chancellor's priorities across the TTU System.
Campus Life
By Suzanna Cisneros
March 23, 2023
TTUHSC School of Medicine students will host a Women's Health Day free clinic from 10 a.m. to 1 p.m. April 15 at The Free Clinic
Research
By Mark Hendricks
March 21, 2023
TTUHSC Cytogenetic Technologist Jasbir Bisht and a team from P. Hemachandra Reddy's internal medicine laboratory analyzed the impact of cancer in Hispanics in comparison to other ethnic groups.