MAKING A DIFFERENCE: THE FREE CLINIC EXTRAORDINARY VOLUNTEERS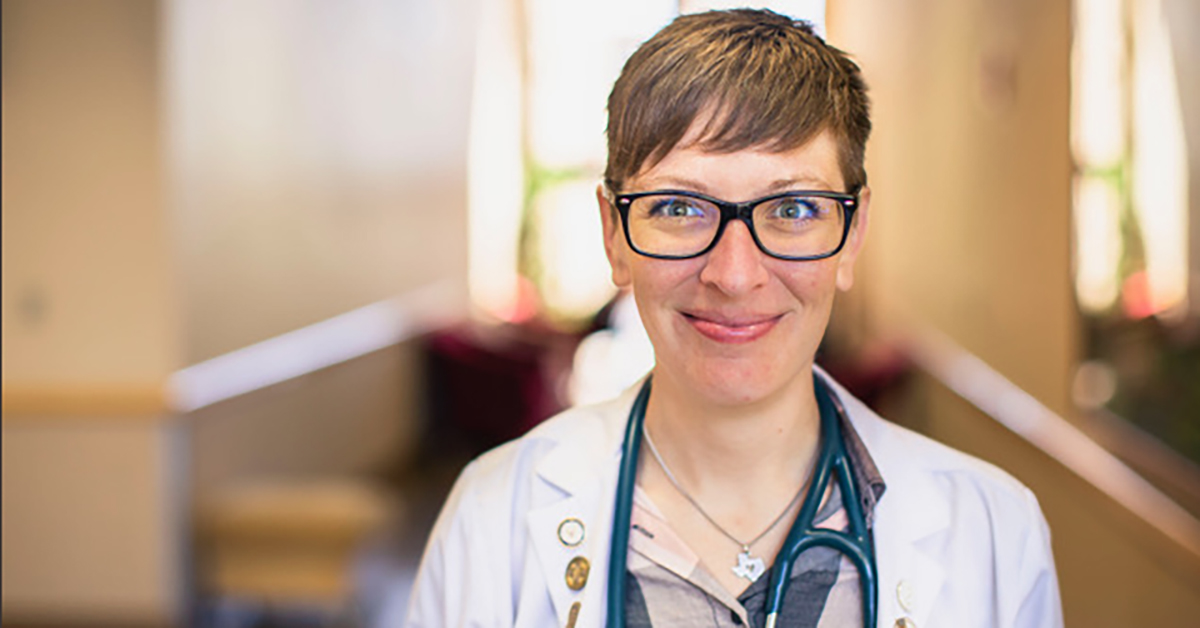 "I needed something that was going to be ever changing and ever evolving, and I found it with medicine. Volunteering at The Free Clinic on Wednesdays are my favorite day. The Free Clinic allows us to use skills we are learning. Last week, I got to explain to a patient what blood pressure means and how it works. He had no idea, and didn't even know how we knew his heart was beating so fast. I showed him how to check his own pulse. So much learning happens within those walls and incredible amounts of knowledge shared. Being a part of The Free Clinic is something I am really proud of, and I am so thankful that a place like that exists—such a huge team of amazingly wonderful individuals that help provide so many resources to people in our community that otherwise would not have access to health care. I love working with this team that wants to ensure everyone is able to get what they need to stay healthy and be as happy as possible. My favorite part are the patients. Being able to help them through whatever issue they have, minor or life-altering, that is what gives me life!"
Kristin Kinsley, is a second-year medical student from the Woodlands, Texas. She received her Bachelor of Science degree in Biology at the Old Dominion University in Norfolk, Virginia. Before coming to medical school, she worked with Aviation Electronics in the U.S. Navy, studied to be a pastry chef and also worked as a scribe.
Related Stories
By QEP Committee
March 21, 2023
As spring approaches, some people's thoughts turn to gardening. Whether it's a flower garden they desire or a vegetable garden want to have, they begin planning what they'll plant and what they need to do to ensure a successful garden.
By QEP Committee
March 21, 2023
A "growth mindset" accepts that our intelligence and talents can develop over time, and a person with that mindset understands that intelligence and talents can improve through effort and learning.
By Melissa Whitfield
February 13, 2023
Abstaining from drug abuse and an early diagnosis of familial hypercholesterolemia (high cholesterol) can help prevent heart disease.
Recent Stories
Campus Life
By Suzanna Cisneros
March 31, 2023
The TPPC, managed by the TTUHSC Jerry H. Hodge School of Pharmacy, will host Lubbock's Spring Medication Cleanout™ event from 10 a.m. to 2 p.m. April 22 (Saturday) at the Texas Tech Physicians Medical Pavilion.
Campus Life
By Meaghan Collier
March 31, 2023
TTUHSC School of Nursing honored its first class of Bachelor of Science in Nursing (BSN) graduates with a lamp lighting ceremony on Thursday, March 30.
Health
By Melissa Whitfield
March 30, 2023
Texas Tech Physicians primary and specialty clinics across West Texas have completed more than 160,000 telehealth visits since the start of the pandemic.