TTUHSC to Expand Graduate Program to Abilene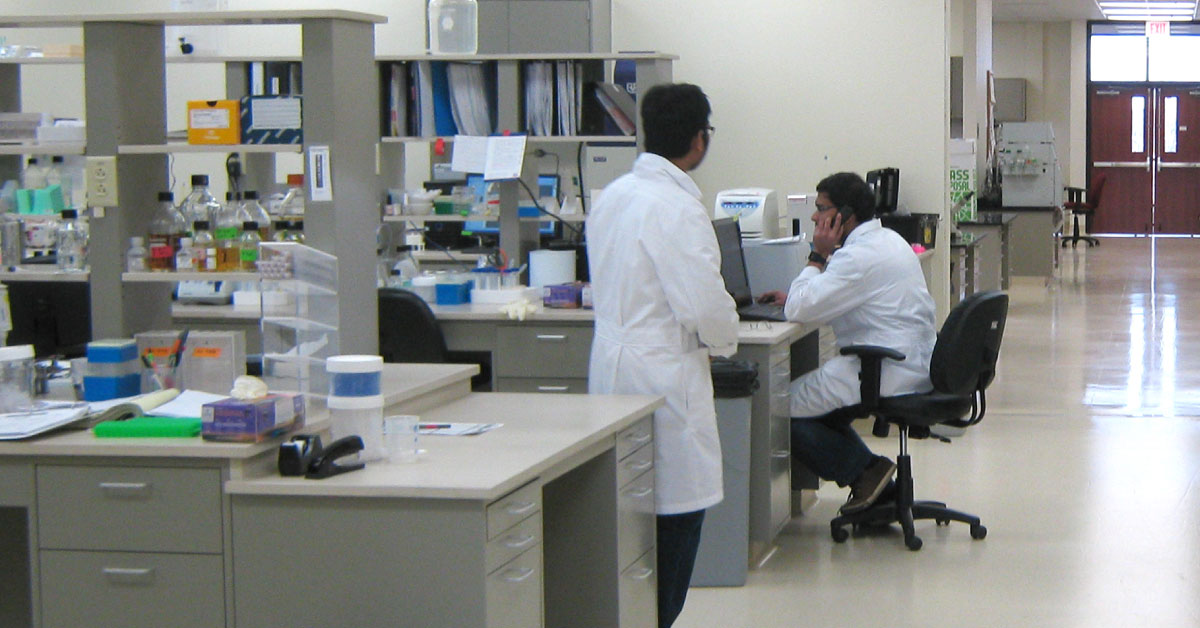 In February, the Texas Higher Education Coordinating Board (THECB) approved TTUHSC's application to expand the School of Pharmacy's Graduate Program in Pharmaceutical Sciences to the Abilene campus.
Sanjay Srivastava, Ph.D., professor and chair for TTUHSC's Department of Immunotherapeutics and Biotechnology (DIB), said the approval means earning a biomedical sciences-based Ph.D. in Abilene is possible for the first time.
"Abilene has three undergraduate universities and Cisco College, but we lose bright minds every year to other cities," Srivastava said. "Now we hope to retain the best and talented students within Abilene, and this also will be an effort to give something back to the Abilene community who have been very supportive to TTUHSC, the DIB and the School of Pharmacy."
Srivastava said the university began working on the application in early 2018. It was submitted to the THECB late last summer after receiving approval from School of Pharmacy Dean Quentin Smith, Ph.D., Graduate School of Biomedical Sciences Dean Brandt Schneider, Ph.D., TTUHSC President Tedd Mitchell, M.D., and the Texas Tech University System Board of Regents. The program is expected to officially open in August with six to 10 students.
"Two students moved with me to Abilene from Amarillo and I want to recruit at least six new students," Srivastava said. "We hope to grow this program and bring new dimensions to research and scholarly activities in Abilene."
Related Stories
By Mark Hendricks
March 25, 2022
The Texas Tech University Health Sciences Center (TTUHSC) Graduate School of Biomedical Sciences hosted its 34th Annual Student Research Week March 8-11.
By Mark Hendricks
March 25, 2022
The National Cancer Institute awarded a five-year, $1.9 million grant to C. Patrick Reynolds, M.D., Ph.D., director for the School of Medicine Cancer Center at TTUHSC.
By School of Health Professions
March 24, 2022
Richard Greenhill, DHA, FISQua, FACHE, discusses the hype and reality surrounding AI in healthcare.
Recent Stories
Health
By School of Health Professions
May 19, 2022
Dysphagia is a swallowing disorder that affects a person's ability to eat or drink, affecting between 300,000 and 700,000 people in the United States each year.
Health
By Suzanna Cisneros
May 18, 2022
Brittany Bankhead, M.D., an assistant professor of surgery for the Division of Trauma, Burns and Critical Care at the Texas Tech University Health Sciences Center, said life-threatening bleeding can happen in everyday scenarios.
Education
By Clarissa Sanchez
May 16, 2022
TTUHSC celebrated the completion of the School of Health Professions Physician Assistant Program expansion May 16 with a ceremonial ribbon cutting.