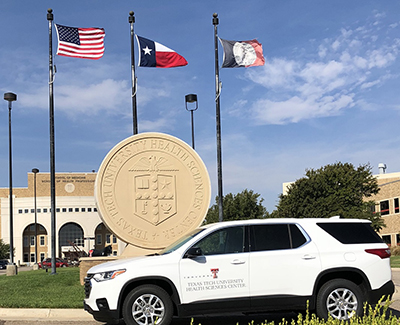 Need to rent a fleet vehicle? Ready to save the wear and tear on your own vehicle, or the hassle of dealing with rental cars?
TTUHSC operating policy says to travel the most economical way. Is this it? It's quick and easy!
The Amarillo campus's new fleet vehicle is a 2019 Chevy Traverse. The charge is $40 per day plus the cost of the fuel used. Contact General Services early to make sure you are on TTUHSC's approved drivers list. If you're not, it is a simple form to submit. It takes 7-10 working days to get the approval back from Risk Management.
To reserve this vehicle for your next trip, call Laura Field in General Services at 414-9940 or contact by email at laura.field@ttuhsc.edu. If you haven't heard back within a few hours of your inquiry, contact Linda Tarpley at 414-9937 or Dena Ware at 414-9938.