Breast Center of Excellence Marks Ten Years of Service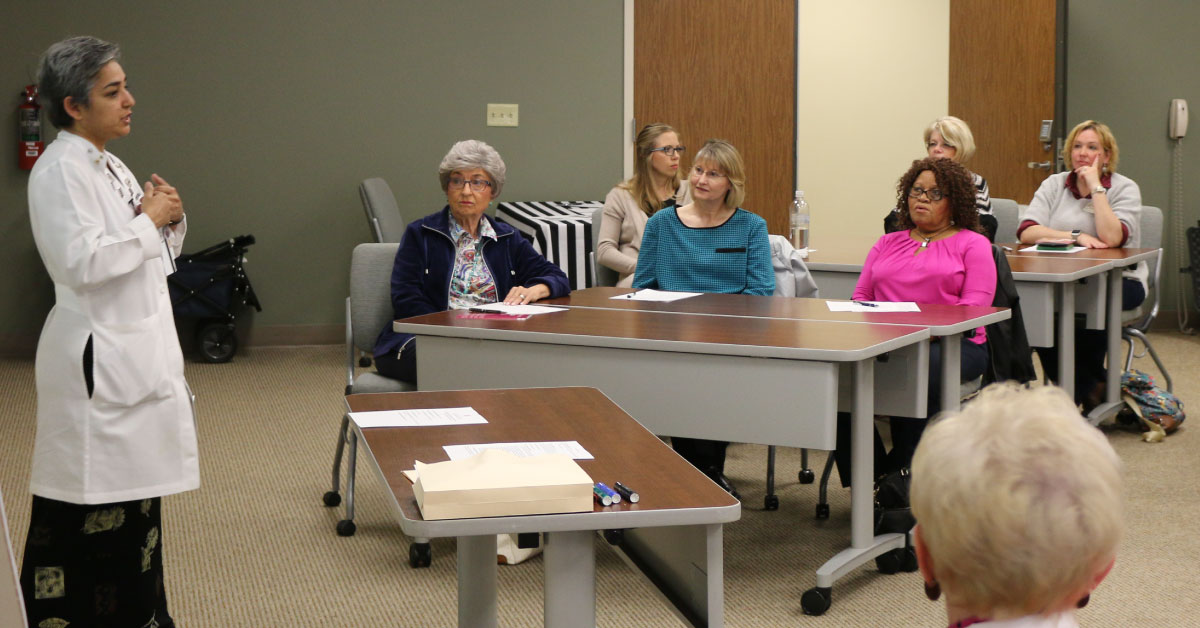 The TTUHSC Breast Center of Excellence (BCE) held its Annual Partner and Provider Meeting Sept. 29 at the Northwest Texas Hospital Community Lecture Room. BCE uses the meeting to discuss business from the previous year and to announce upcoming plans for continuing the community outreach efforts related to its extended Cancer Prevention Research Institute of Texas (CPRIT) grant.
The 2018 meeting also celebrated BCE's 10 years of providing community service in the Texas Panhandle. This important milestone in the center's fight against breast cancer began in 2009 and was ramped up a year later through its Access to Breast Care for West Texas (ABC4WT) and Access to Breast and Cervical Care for West Texas (ABC²4WT) programs.
The ABC4WT program launched after BCE received its first CPRIT grant in 2010 and was designed to provide underserved populations in Amarillo with access to mammograms, screenings and related health information. As more needs were identified within the region, the program morphed into ABC²4WT in 2014 and is now able to provide cervical cancer screenings, HPV vaccinations and Pap tests to women across West Texas.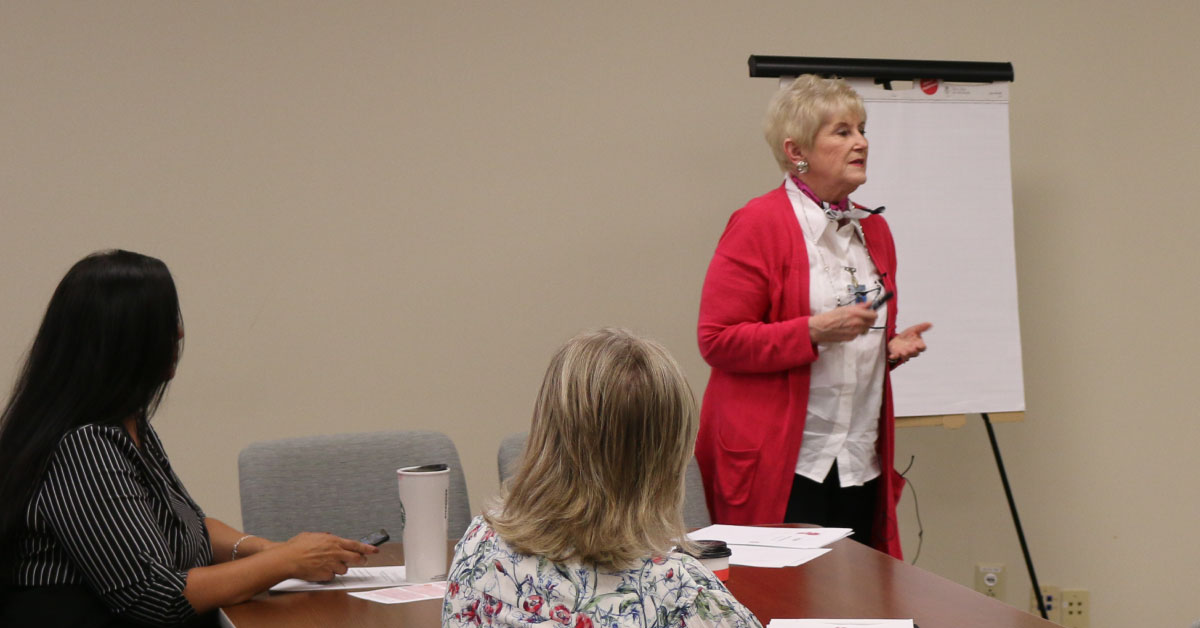 During that time, BCE has educated more than 26,800 women, provided more than 9,500 breast and cervical screening and diagnostic services and detected 102 precursors and cancers. When added up, the grants received by BCE has allowed it to provide more than $5 million in breast and cervical cancer screenings, outreach and education.
In 2016, BCE received additional CPRIT funding to develop ABC4WT dissemination products that would be available to other institutions and organizations interested in developing education, outreach and service programs modeled after ABC4WT.
For more information about the BCE, visit its page on the Texas Tech Physicians website.
Related Stories
By Mark Hendricks
March 25, 2022
The Texas Tech University Health Sciences Center (TTUHSC) Graduate School of Biomedical Sciences hosted its 34th Annual Student Research Week March 8-11.
By Mark Hendricks
March 25, 2022
The National Cancer Institute awarded a five-year, $1.9 million grant to C. Patrick Reynolds, M.D., Ph.D., director for the School of Medicine Cancer Center at TTUHSC.
By School of Health Professions
March 24, 2022
Richard Greenhill, DHA, FISQua, FACHE, discusses the hype and reality surrounding AI in healthcare.
Recent Stories
Education
By Meaghan Collier
May 21, 2022
The TTUHSC Jerry H. Hodge School of Pharmacy celebrated the Class of 2022 May 21 with its annual commencement ceremony.
Health
By School of Health Professions
May 19, 2022
Dysphagia is a swallowing disorder that affects a person's ability to eat or drink, affecting between 300,000 and 700,000 people in the United States each year.
Health
By Suzanna Cisneros
May 18, 2022
Brittany Bankhead, M.D., an assistant professor of surgery for the Division of Trauma, Burns and Critical Care at the Texas Tech University Health Sciences Center, said life-threatening bleeding can happen in everyday scenarios.