TPPC Wraps Up Fall Medication Cleanout Cycle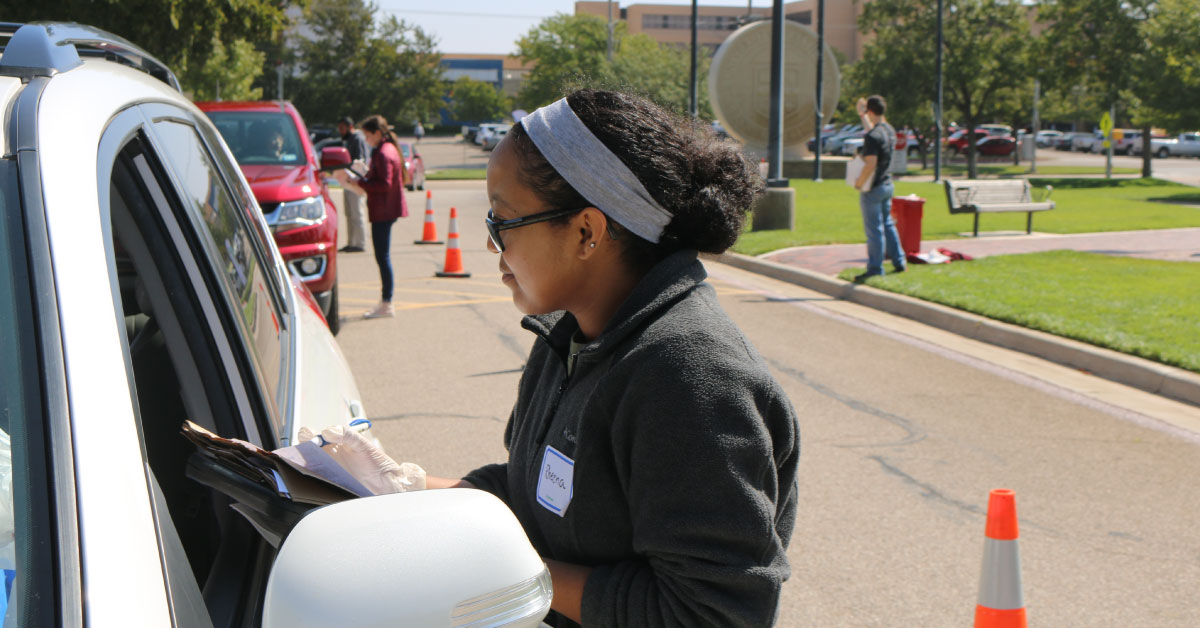 The Texas Panhandle Poison Center (TPPC) launched its 2018 Fall Medication Cleanout cycle Sept. 29 at the TTUHSC Amarillo campus. Event volunteers saw 272 vehicles bring in 793 pounds of unwanted, expired or unused medications and 109 pounds of sharps.
TPPC's Fall Medication Cleanout cycle also included an Oct. 13 stop at the TTUHSC campuses in Lubbock and an Oct. 27 trip to Abilene. The Lubbock event saw 246 vehicles and collected 890 pounds of unwanted, expired or unused medications and 54 pounds of sharps. The Abilene collection included 221 vehicles and took in 546 pounds of medications and 144.5 pounds of sharps.
The collections provide a way for residents to remove unwanted or unused medications from homes, schools and the streets by safely disposing of them in a free, legal and environmentally sound manner.
Since starting the program in 2009, TPPC has conducted 59 Medication Cleanout events and collected more than 45,200 pounds of medications and 2,986.5 pounds of sharps for incineration.
TPPC Managing Director Jaramillo-Stametz, Pharm.D., said she initially thought the Medication Cleanout program would be a temporary event, but she's learned that TPPC is providing a important community service that is needed on an on-going basis.
"It's encouraging that residents are working to ensure that their homes and neighborhoods are safer by removing unused medications from their homes, Jaramillo-Stametz said. "The events also give students of various health professions the opportunity to volunteer and see firsthand the enormity of the issue with the accumulation of both prescription and over-the-counter medications in the home while they also serve their communities. As we work to gain control of the opioid epidemic in our country, we also are learning the downstream effects of tighter regulations on substances such as hydrocodone."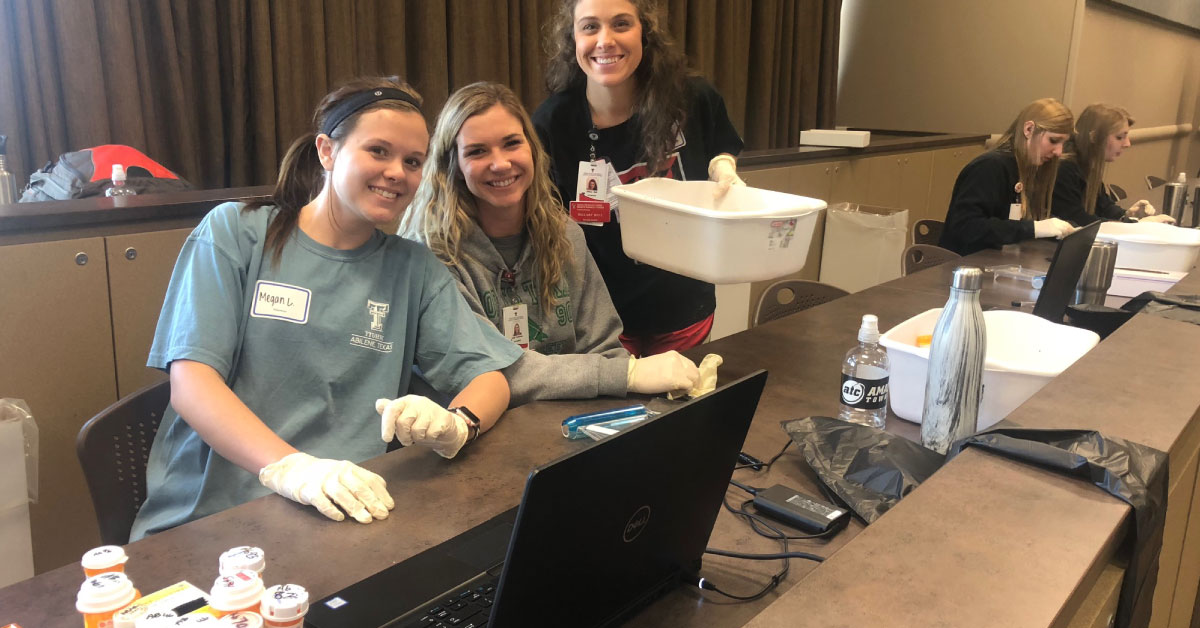 Image Gallery
Related Stories
By Mark Hendricks
March 25, 2022
The Texas Tech University Health Sciences Center (TTUHSC) Graduate School of Biomedical Sciences hosted its 34th Annual Student Research Week March 8-11.
By Mark Hendricks
March 25, 2022
The National Cancer Institute awarded a five-year, $1.9 million grant to C. Patrick Reynolds, M.D., Ph.D., director for the School of Medicine Cancer Center at TTUHSC.
By School of Health Professions
March 24, 2022
Richard Greenhill, DHA, FISQua, FACHE, discusses the hype and reality surrounding AI in healthcare.
Recent Stories
Education
By School of Health Professions
June 30, 2022
Ericka Hendrix, PhD, MB(ASCP)cm, spoke about the training and education involved for diagnostic molecular scientists and how the pandemic has affected the role.
Education
By Suzanna Cisneros
June 29, 2022
TTUHSC and members of the Abilene community today (June 29) celebrated the official unveiling the new Julia Jones Matthews School of Population and Public Health.
Education
By Kate Gollahon
June 28, 2022
On June 29, the opening celebration event for the Julia Jones Matthews School of Population and Public Health will recognize many years of hard work and look ahead to the start of a new and exciting journey.