10th Annual Update in General Internal Medicine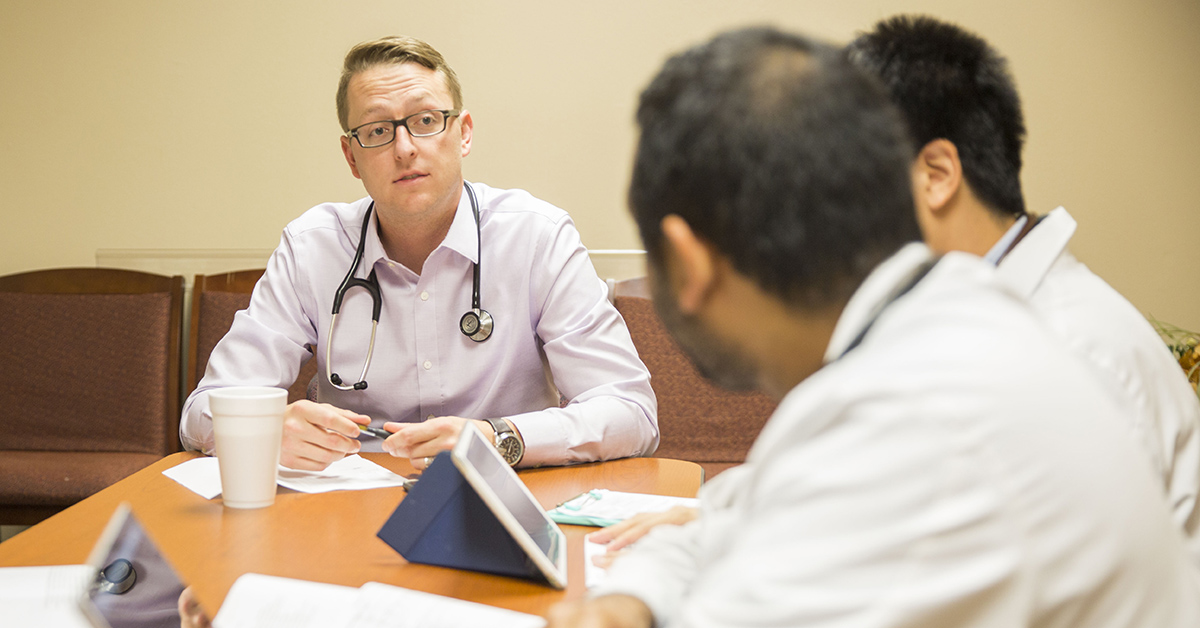 Texas Tech University Health Sciences Center (TTUHSC) will host the 10th Annual Update in General Internal Medicine March 30 – 31 at the TTUHSC Academic Classroom Building, 3601 Fourth St.
The goal of the conference is to provide health care professionals involved in primary care with knowledge in current, contemporary and common issues relevant to internal medicine and general practice. The conference is sponsored by the TTUHSC Department of Internal Medicine and the Office of Continuing Medical Education.
Presentations and speakers include:
"Clostridium Difficile Infection: The Battle Continues," Judy Lalmuanpuii, M.D.
"Obesity – Medical Therapies Update," Drew Payne, D.O.
"2018 Update in MIPS," Zachary Mulkey, M.D.
"Identification, Treatment and Referral of Patients with Substance Use Disorders," Jessica Nelson, M.D.
"Conservative Care for Spine Related Problems: An Algorithmic Approach," Sergiy Nesterenko, M.D.
"VTE Prophylaxis in the Hospital Patient," Michael Phy, D.O.
"Bites and Stings in the Southwest," James Tarbox, M.D.
"ACA Update," Gilbert Berdine, M.D.
"Palliative Medicine101," Louis Lux, M.D.
"Breast Cancer Care and Survivorship: Recognizing the Role of the Primary Care Specialist," Catherine Jones, M.D.
"Diabetes Management in the Outpatient Setting," Marcella Rivas, M.D.
"Treatment Options for GERD/Reflux: The Good, The Bad and The Ugly," Sameer Islam, M.D.
For more information, call Myra Jones at (806) 743-2929 or visit www.ttuhsc.edu/medicine/continuing-medical-education/.
Related Stories
By Lori Rice-Spearman, Ph.D., Steven L. Berk, M.D.
March 22, 2022
TTUHSC Celebration of Life Service was held March 25th in remembrance of Tom McGovern, Ed.D.
By Suzanna Cisneros
March 18, 2022
TTUHSC has been named as a Military Friendly® School for 2022-2023. Among graduate schools, TTUHSC ranked fourth in the nation, achieving Gold award status.
By Meaghan Collier
March 17, 2022
On March 16, fourth-year TTUHSC Jerry H. Hodge School of Pharmacy students interested in completing a residency after they graduate in May, learned where they would spend the next stage of their training during the Pharmacy Residency Match Day.
Recent Stories
Education
By Clarissa Sanchez
October 04, 2022
TTUHSC hosted "Building the Basin: a Permian Basin Health Care Workforce Summit" Oct. 4.
Health
By Mark Hendricks
September 29, 2022
CPRIT recently awarded a $1 million prevention grant to Rakhshanda Rahman, M.D., Rebeccah Baucom, M.D., and John Kidwell, M.D., from the TTUHSC School of Medicine.
Research
By Kathryn Dankesreiter (TTU)
September 26, 2022
The Innovation Hub at Research Park today (September 26, 2022) announced the winners of its annual Presidents' Innovative Startup Awards. The award recognizes startups that have a high potential for growth and an economic impact in West Texas.