10th Annual Update in General Internal Medicine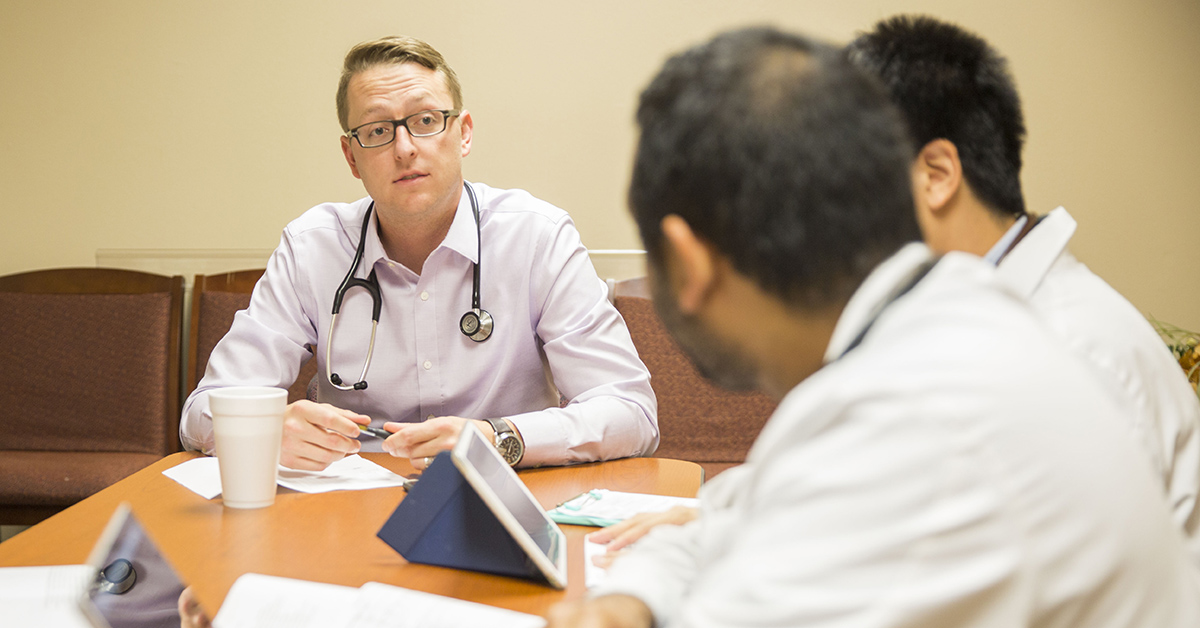 Texas Tech University Health Sciences Center (TTUHSC) will host the 10th Annual Update in General Internal Medicine March 30 – 31 at the TTUHSC Academic Classroom Building, 3601 Fourth St.
The goal of the conference is to provide health care professionals involved in primary care with knowledge in current, contemporary and common issues relevant to internal medicine and general practice. The conference is sponsored by the TTUHSC Department of Internal Medicine and the Office of Continuing Medical Education.
Presentations and speakers include:
"Clostridium Difficile Infection: The Battle Continues," Judy Lalmuanpuii, M.D.
"Obesity – Medical Therapies Update," Drew Payne, D.O.
"2018 Update in MIPS," Zachary Mulkey, M.D.
"Identification, Treatment and Referral of Patients with Substance Use Disorders," Jessica Nelson, M.D.
"Conservative Care for Spine Related Problems: An Algorithmic Approach," Sergiy Nesterenko, M.D.
"VTE Prophylaxis in the Hospital Patient," Michael Phy, D.O.
"Bites and Stings in the Southwest," James Tarbox, M.D.
"ACA Update," Gilbert Berdine, M.D.
"Palliative Medicine101," Louis Lux, M.D.
"Breast Cancer Care and Survivorship: Recognizing the Role of the Primary Care Specialist," Catherine Jones, M.D.
"Diabetes Management in the Outpatient Setting," Marcella Rivas, M.D.
"Treatment Options for GERD/Reflux: The Good, The Bad and The Ugly," Sameer Islam, M.D.
For more information, call Myra Jones at (806) 743-2929 or visit www.ttuhsc.edu/medicine/continuing-medical-education/.
Related Stories
By QEP Committee
March 21, 2023
As spring approaches, some people's thoughts turn to gardening. Whether it's a flower garden they desire or a vegetable garden want to have, they begin planning what they'll plant and what they need to do to ensure a successful garden.
By QEP Committee
March 21, 2023
A "growth mindset" accepts that our intelligence and talents can develop over time, and a person with that mindset understands that intelligence and talents can improve through effort and learning.
By Melissa Whitfield
February 13, 2023
Abstaining from drug abuse and an early diagnosis of familial hypercholesterolemia (high cholesterol) can help prevent heart disease.
Recent Stories
Education
By Suzanna Cisneros
March 24, 2023
Recognizing academic excellence, the honors are the most prestigious awards granted to faculty throughout the TTU System. The awards are funded by gifts to the Chancellor's Council, a giving society that supports the chancellor's priorities across the TTU System.
Campus Life
By Suzanna Cisneros
March 23, 2023
TTUHSC School of Medicine students will host a Women's Health Day free clinic from 10 a.m. to 1 p.m. April 15 at The Free Clinic
Research
By Mark Hendricks
March 21, 2023
TTUHSC Cytogenetic Technologist Jasbir Bisht and a team from P. Hemachandra Reddy's internal medicine laboratory analyzed the impact of cancer in Hispanics in comparison to other ethnic groups.