Jane Gilmore Named TTU System Student Regent
Fourth-year medical student from TTTUHSC selected by Governor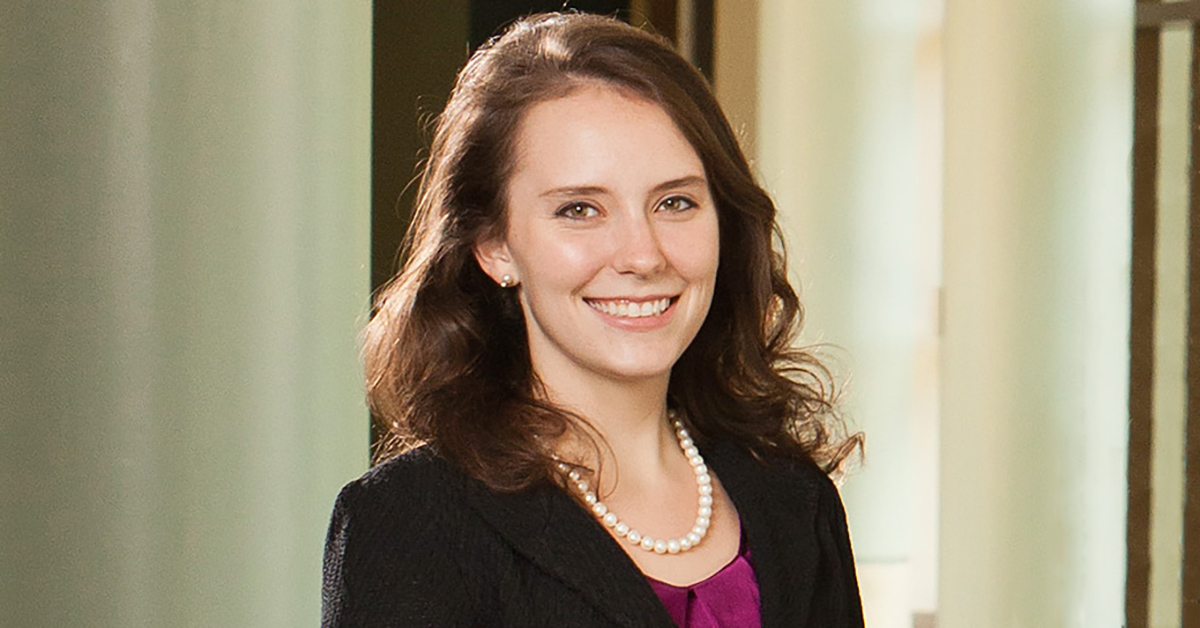 Texas Gov. Greg Abbott has appointed Jane Gilmore as student regent for the Texas Tech University System Board of Regents for the 2018-19 academic year, his office announced yesterday (June 5).
Gilmore, originally from Dallas, Texas, is a student at Texas Tech University Health Sciences Center School of Medicine. She will complete her Doctor of Medicine in May 2019. Gilmore becomes the 13th student to serve on the Board of Regents and is the fifth student regent from TTUHSC.
"With her service as Student Government Association vice president, Jane demonstrated her strengths as an exceptional leader," said TTUHSC President Tedd L. Mitchell, M.D. "As a medical student, her commitment to health care and academics also has given her a voice at the state level where she served as a Texas Medical Association Delegate co-leader and various other leadership roles. We congratulate Jane as she will continue to play a critical role in providing insight and representation of students."
Gilmore has been heavily involved with the TTUHSC Student Government Association, serving both as Vice President of Finance and School of Medicine Senator. She also served as treasurer for the TTUHSC Ophthalmology Club and is a founding member of the Association of Women Surgeons Club.
Additionally, Gilmore is active with the Texas Medical Association as a Medical Student Section representative. She also represents the Medical Student Section on the TEXPAC executive committee.
"The student regent program ensures a voice for our students as our Board of Regents consider issues that affect our more than 52,000 students," said Chancellor Robert Duncan. "Our student regents are tasked with the important role of representing students at our four institutions. Jane is a proven, involved leader and a remarkable young professional. I very much look forward to working with her over this next year."
Gilmore will serve a one-year term effective immediately, and her first Board of Regents meeting will take place Aug. 9-10 in Lubbock. She replaces Jarrett Lujan of Angelo State University, who was appointed in 2017.
Gilmore earned a Bachelor of Arts in the biological sciences with a minor in psychology from Northwestern University and a Master of Science in physiology from the University of Michigan. In addition to her extensive academic and leadership experience, Gilmore is a published researcher.

About the Texas Tech University System

Established in 1996, the Texas Tech University System is one of the top public university systems in the state of Texas and nation, consisting of four universities—Texas Tech University, Texas Tech University Health Sciences Center, Angelo State University and Texas Tech University Health Sciences Center El Paso.
Headquartered in Lubbock, Texas, the Texas Tech University System is a $2 billion enterprise focused on advancing higher education, health care, research and outreach with approximately 20,000 employees, nearly 53,000 students, more than 330,000 alumni and an endowment over $1.2 billion.
In its short history, the TTU System has grown tremendously and is nationally acclaimed, operating on 17 campuses statewide and internationally. Under the dynamic leadership of Chancellor Robert Duncan, the TTU System has set forth a bold vision of excellence, collaboration and innovation and continues to prove that from here, it's possible.
Related Stories
By QEP Committee
March 21, 2023
As spring approaches, some people's thoughts turn to gardening. Whether it's a flower garden they desire or a vegetable garden want to have, they begin planning what they'll plant and what they need to do to ensure a successful garden.
By QEP Committee
March 21, 2023
A "growth mindset" accepts that our intelligence and talents can develop over time, and a person with that mindset understands that intelligence and talents can improve through effort and learning.
By Melissa Whitfield
February 13, 2023
Abstaining from drug abuse and an early diagnosis of familial hypercholesterolemia (high cholesterol) can help prevent heart disease.
Recent Stories
Education
By Kate Gollahon
May 29, 2023
On Memorial Day each May, a service is conducted to pay respect to the Willed Body Program donors and their families.
Education
By Kate Gollahon
May 24, 2023
While the TTU System aimed to cast a spotlight on these individuals and their work, the honorees chose to cast that light onto others, sharing their humble gratitude toward those who helped, guided and inspired them.
Campus Life
By Tyler White
May 23, 2023
TTUHSC hosted commencement ceremonies for its 1,669-member Class of 2023.