Three Student Research Assistants Receive Travel Scholarships
A trio of graduate students from the School of Pharmacy's Graduate Program in Pharmaceutical Sciences recently received scholarships to attend events related to their research.

Fatema Tuz Zahra
Md. Sanaullah Sajib
Fatema Tuz Zahra and Md. Sanaullah Sajib, research assistants for the Constantinos Mikelis, Ph.D., lab in the Department of Pharmaceutical Sciences, were each selected by the North American Vascular Biology Organization to receive a scholarship to attend the NAVBO Vasculata July 23-26 at Washington University in St. Louis.
NAVBO, whose mission is to promote the study of vascular biology, seeks to provide a forum where members can disseminate and share knowledge related to vascular biology to aid in the translation of knowledge from basic science to clinical practice. NAVBO Vasculata will introduce attendees to the basics of cardiovascular biology and cardiovascular disease and will emphasize new approaches to treating the most common causes of human disease in society using cutting-edge research.
Aditya Bhalerao
In addition, Aditya Bhalerao, who works as a research assistant for Luca Cucullo, Ph.D., in the Department of Pharmaceutical Sciences, has been selected to receive a full scholarship to attend a short course titled, "The Genetic of Addiction." The course is scheduled for Sept. 16-21 at the Jackson Laboratory in Bar Harbor, Maine. The scholarship, provided by the Howard Hughes Medical Institute, will cover Bhalerao's registration fee, food and lodging.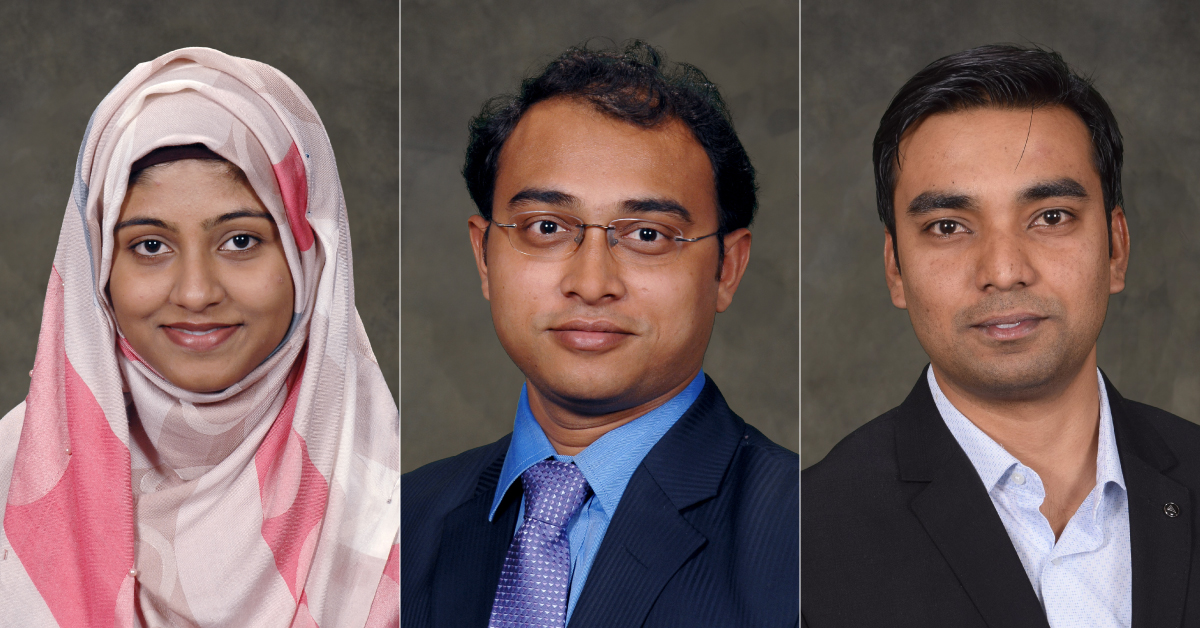 Related Stories
By Lori Rice-Spearman, Ph.D., Steven L. Berk, M.D.
March 22, 2022
TTUHSC Celebration of Life Service was held March 25th in remembrance of Tom McGovern, Ed.D.
By Suzanna Cisneros
March 18, 2022
TTUHSC has been named as a Military Friendly® School for 2022-2023. Among graduate schools, TTUHSC ranked fourth in the nation, achieving Gold award status.
By Meaghan Collier
March 17, 2022
On March 16, fourth-year TTUHSC Jerry H. Hodge School of Pharmacy students interested in completing a residency after they graduate in May, learned where they would spend the next stage of their training during the Pharmacy Residency Match Day.
Recent Stories
Health
By School of Health Professions
February 02, 2023
Moumita Choudhury Au.D., CCC-A, spoke about the present and future of social media's impact on healthcare in general and on hearing healthcare specifically.
Research
By Mark Hendricks
January 31, 2023
Gail Cornwall, Ph.D., professor in the Department of Cell Biology and Biochemistry at the TTUHSC, has been named a member of the American Association for the Advancement of Science Fellowship Class of 2022.
Research
By Mark Hendricks
January 27, 2023
To help address communication hurdles, the Patient-Centered Outcomes Research Institute (PCORI) has awarded a $438,756 subcontract to Tetyana L. Vasylyeva, M.D., Ph.D., from the TTUHSC School of Medicine.