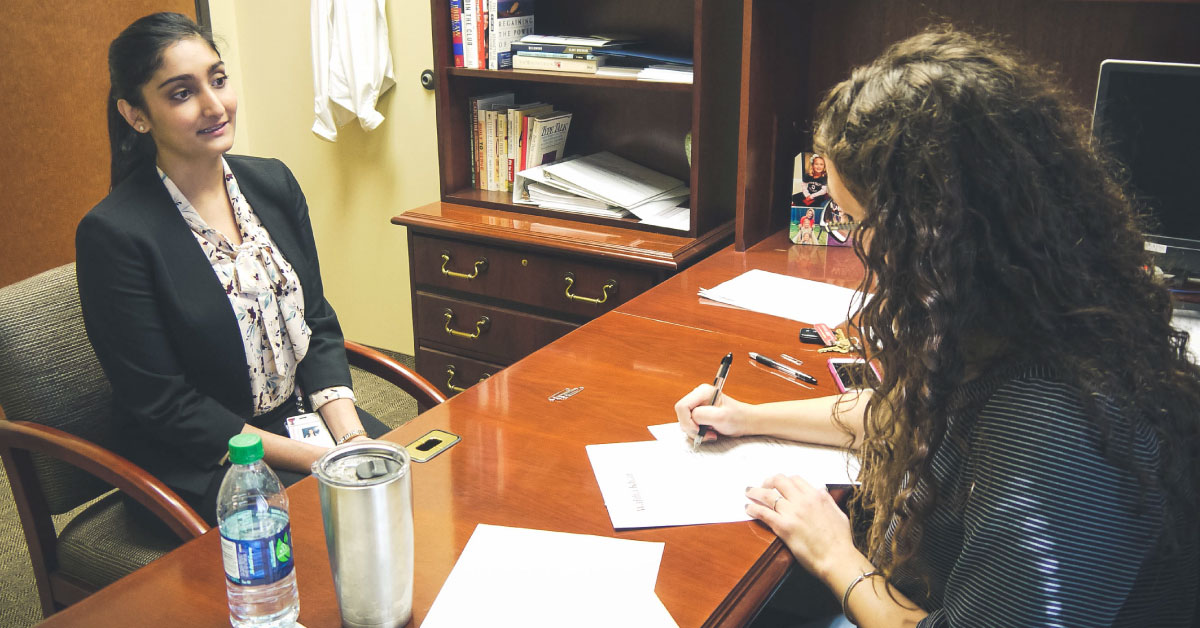 The School of Pharmacy's Office of Professional Affairs sponsored and conducted mock interviews for all fourth-year (P4) students who are planning to apply for post-graduate residency positions. The mock interviews were conducted Jan. 6 and Jan. 10 on all four School of Pharmacy campuses with the help of 49 faculty members, residents and staff volunteers.
Krystal Edwards, associate dean for career development, said 33 students signed up for the exercise. Each of those students completed four interviews, including two one-on-one faculty interviews, one group residency interview and one faculty-group interview. She said the future residents also presented a clinical case during the mock sessions.
"For each session, the students were asked to dress professionally and act as if they were onsite at the residency of their choice," Edwards said. "They provided their CV and a letter of intent for interviewers to simulate the residency individualized interview. Interviews were conducted with both students and the interviewers asking and answering questions followed by immediate feedback from the interviewer."
To better prepare the students for their future interviews, Edwards said faculty members were encouraged to play different roles like administrators, residency program directors and preceptors. At the conclusion of the interviews and case presentations, students, residents and faculty joined together for a group Q&A session and an overall debriefing on each campus. Formal written feedback was provided to the students at the end of the day.