Abilene nursing students prepare for job interviews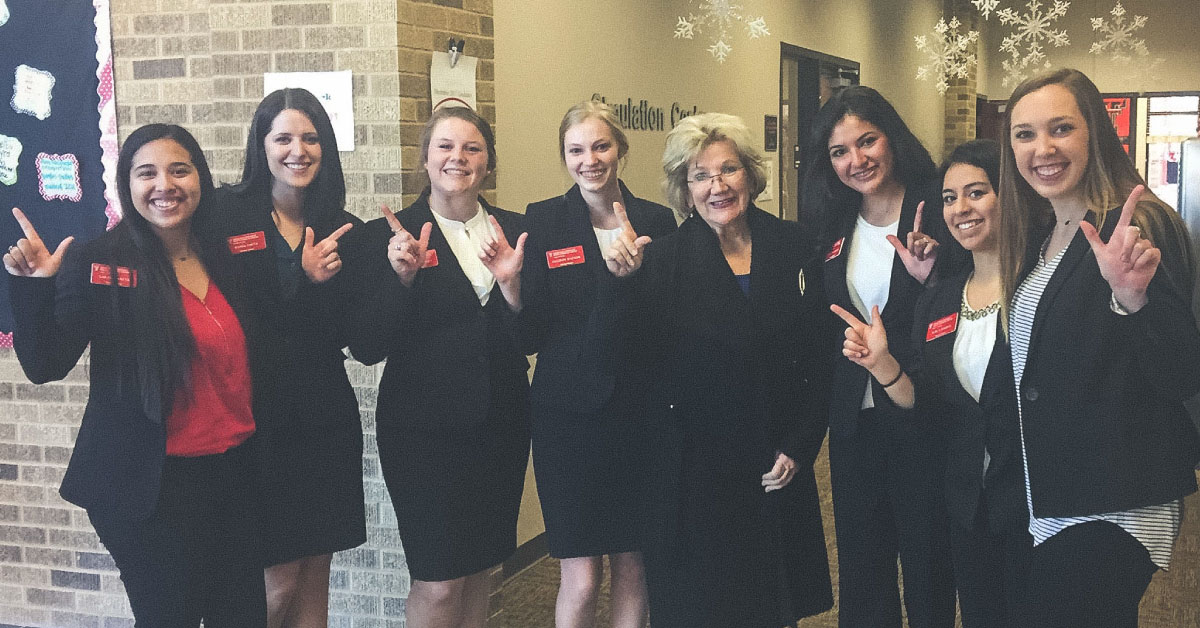 School of Nursing students who are completing their final semester at the TTUHSC campus in Abilene sharpened their job interview skills in a mock interview exercise Jan. 24.
Donna Balko, assistant director for the School of Nursing's Career Development Center in Lubbock, said School of Nursing regional staff in Abilene and Career Center staff in Lubbock organize the event, but actual recruiters from the community conduct the interviews.
"Local hospitals and community partners help by volunteering their time and interviewing the students," Balko said. "The questions are provided and the students have about five minutes with each interviewer. It's like speed dating, but for interviews."
Balko said the mock interviews are part of the students' coarse work and the goal is to provide each student with four interviews. There is a grading rubric for the exercise and recruiters are encouraged to provide written feedback to the students they interviewed.
"The hope is that the students will have enough practice that they will be more confident and comfortable when they do their actual interviews," Balko added.
Related Stories
By Mark Hendricks
March 25, 2022
The Texas Tech University Health Sciences Center (TTUHSC) Graduate School of Biomedical Sciences hosted its 34th Annual Student Research Week March 8-11.
By Mark Hendricks
March 25, 2022
The National Cancer Institute awarded a five-year, $1.9 million grant to C. Patrick Reynolds, M.D., Ph.D., director for the School of Medicine Cancer Center at TTUHSC.
By School of Health Professions
March 24, 2022
Richard Greenhill, DHA, FISQua, FACHE, discusses the hype and reality surrounding AI in healthcare.
Recent Stories
Health
By School of Health Professions
May 19, 2022
Dysphagia is a swallowing disorder that affects a person's ability to eat or drink, affecting between 300,000 and 700,000 people in the United States each year.
Health
By Suzanna Cisneros
May 18, 2022
Brittany Bankhead, M.D., an assistant professor of surgery for the Division of Trauma, Burns and Critical Care at the Texas Tech University Health Sciences Center, said life-threatening bleeding can happen in everyday scenarios.
Education
By Clarissa Sanchez
May 16, 2022
TTUHSC celebrated the completion of the School of Health Professions Physician Assistant Program expansion May 16 with a ceremonial ribbon cutting.