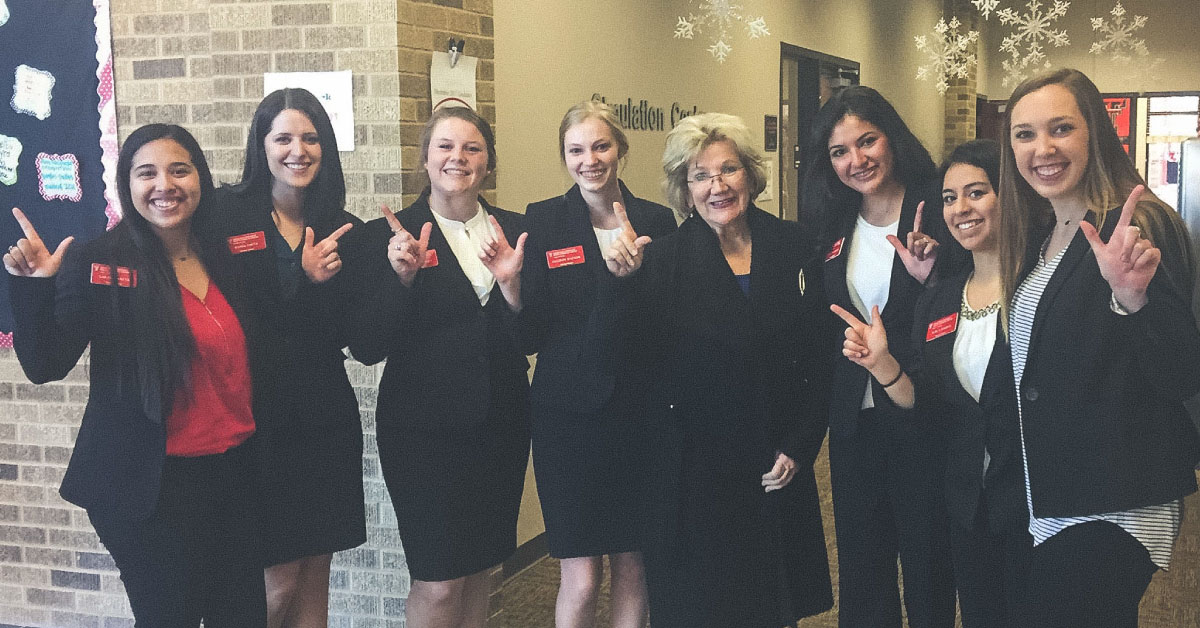 School of Nursing students who are completing their final semester at the TTUHSC campus in Abilene sharpened their job interview skills in a mock interview exercise Jan. 24.
Donna Balko, assistant director for the School of Nursing's Career Development Center in Lubbock, said School of Nursing regional staff in Abilene and Career Center staff in Lubbock organize the event, but actual recruiters from the community conduct the interviews.
"Local hospitals and community partners help by volunteering their time and interviewing the students," Balko said. "The questions are provided and the students have about five minutes with each interviewer. It's like speed dating, but for interviews."
Balko said the mock interviews are part of the students' coarse work and the goal is to provide each student with four interviews. There is a grading rubric for the exercise and recruiters are encouraged to provide written feedback to the students they interviewed.
"The hope is that the students will have enough practice that they will be more confident and comfortable when they do their actual interviews," Balko added.