Abilene nursing students prepare for job interviews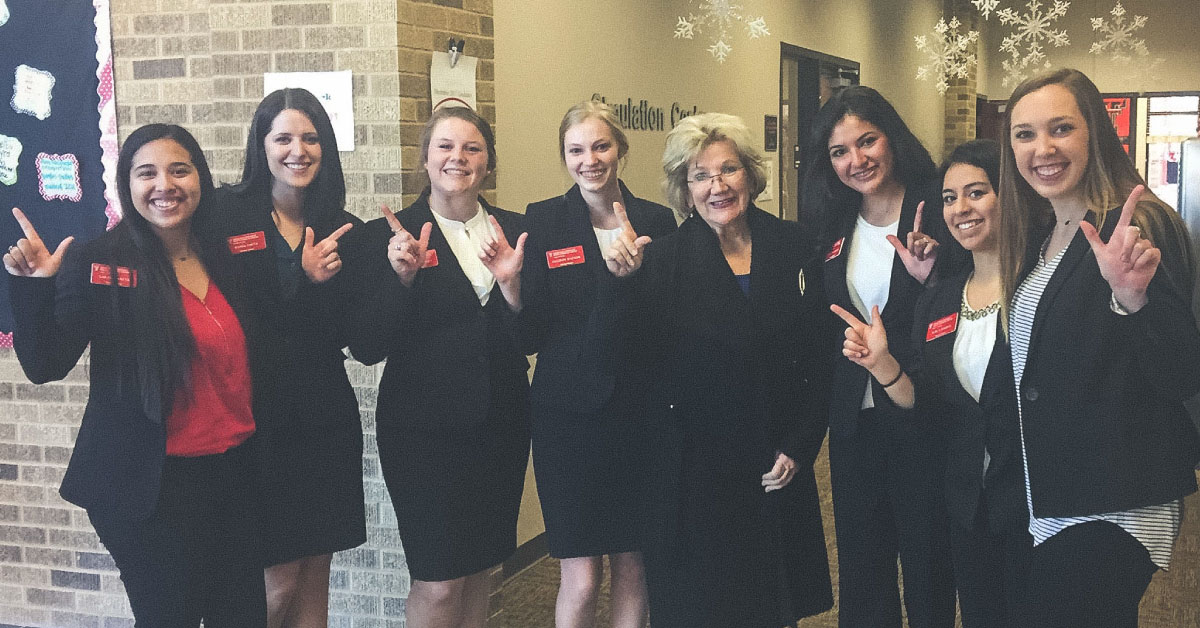 School of Nursing students who are completing their final semester at the TTUHSC campus in Abilene sharpened their job interview skills in a mock interview exercise Jan. 24.
Donna Balko, assistant director for the School of Nursing's Career Development Center in Lubbock, said School of Nursing regional staff in Abilene and Career Center staff in Lubbock organize the event, but actual recruiters from the community conduct the interviews.
"Local hospitals and community partners help by volunteering their time and interviewing the students," Balko said. "The questions are provided and the students have about five minutes with each interviewer. It's like speed dating, but for interviews."
Balko said the mock interviews are part of the students' coarse work and the goal is to provide each student with four interviews. There is a grading rubric for the exercise and recruiters are encouraged to provide written feedback to the students they interviewed.
"The hope is that the students will have enough practice that they will be more confident and comfortable when they do their actual interviews," Balko added.
Related Stories
By QEP Committee
March 21, 2023
As spring approaches, some people's thoughts turn to gardening. Whether it's a flower garden they desire or a vegetable garden want to have, they begin planning what they'll plant and what they need to do to ensure a successful garden.
By QEP Committee
March 21, 2023
A "growth mindset" accepts that our intelligence and talents can develop over time, and a person with that mindset understands that intelligence and talents can improve through effort and learning.
By Melissa Whitfield
February 13, 2023
Abstaining from drug abuse and an early diagnosis of familial hypercholesterolemia (high cholesterol) can help prevent heart disease.
Recent Stories
Education
By Suzanna Cisneros
March 24, 2023
Recognizing academic excellence, the honors are the most prestigious awards granted to faculty throughout the TTU System. The awards are funded by gifts to the Chancellor's Council, a giving society that supports the chancellor's priorities across the TTU System.
Campus Life
By Suzanna Cisneros
March 23, 2023
TTUHSC School of Medicine students will host a Women's Health Day free clinic from 10 a.m. to 1 p.m. April 15 at The Free Clinic
Research
By Mark Hendricks
March 21, 2023
TTUHSC Cytogenetic Technologist Jasbir Bisht and a team from P. Hemachandra Reddy's internal medicine laboratory analyzed the impact of cancer in Hispanics in comparison to other ethnic groups.