Amanda Bell was recruited out of high school to play basketball at West Texas A&M University in Canyon, Texas. While there, she was twice named as a Scholar-Athlete on the Lady Buffs NCAA Division II women's basketball team that claimed a Lone Star Conference Championship title in the 2015-2016 season and a South Central Region Championship title (and "Elite Eight" finalist standing in the national tournament) in the 2016-2017. In the 2016-2017 season, Bell and her team were recognized as an NCAA Division II WBCA Academic Top 25 team.

With all of her athletic success also came academic success for Bell. She received a Bachelor's of Science in biochemistry and biology at West Texas A&M University as an Attebury Honors Scholar with a specialization in pre-med.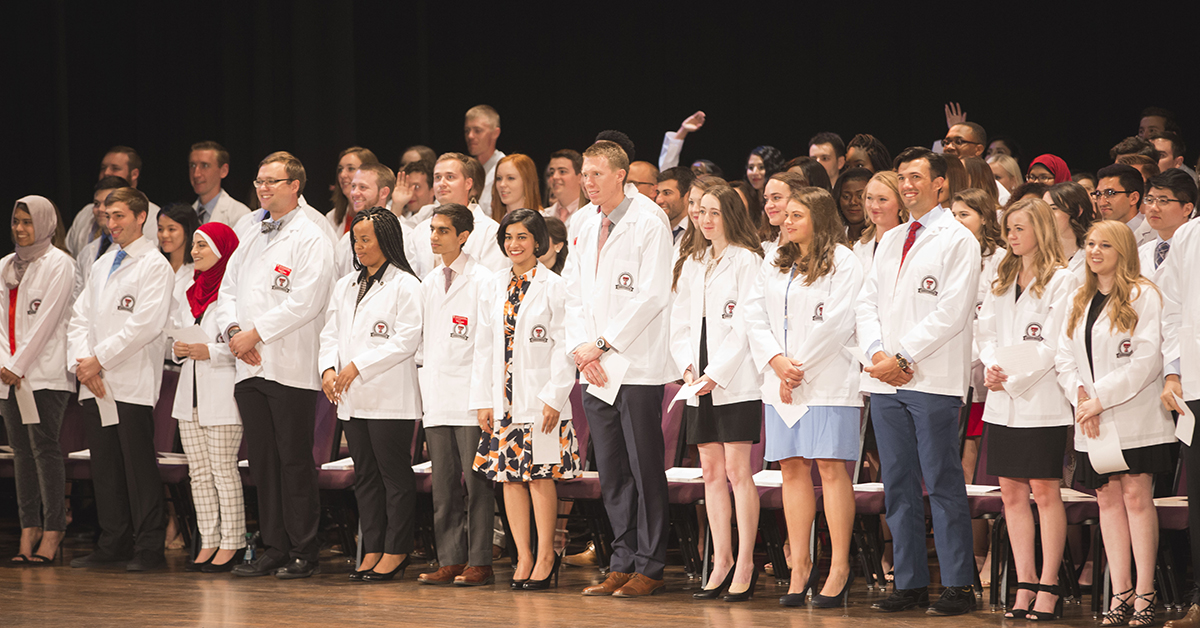 "From a young age, my parents emphasized to me how one of the most important things you can do in life is to make a positive impact on the lives of others," Bell said. "I believe that with the particular set of skills and interests that God has given me, the best way that I can do this is through a career in medicine. As a physician, you will be seeing some individuals on the worst days of their lives, and you will have the opportunity to make a difference – I really think that is such a privilege."

Bell was born-and-raised a West Texas girl, which impacted her decision in choosing the TTUHSC School of Medicine.

"I chose a community that upholds my personal values and priorities, as well as one that will bring me all the closer to returning the same level of care and support that this region has so graciously given me for 21 years," Bell said.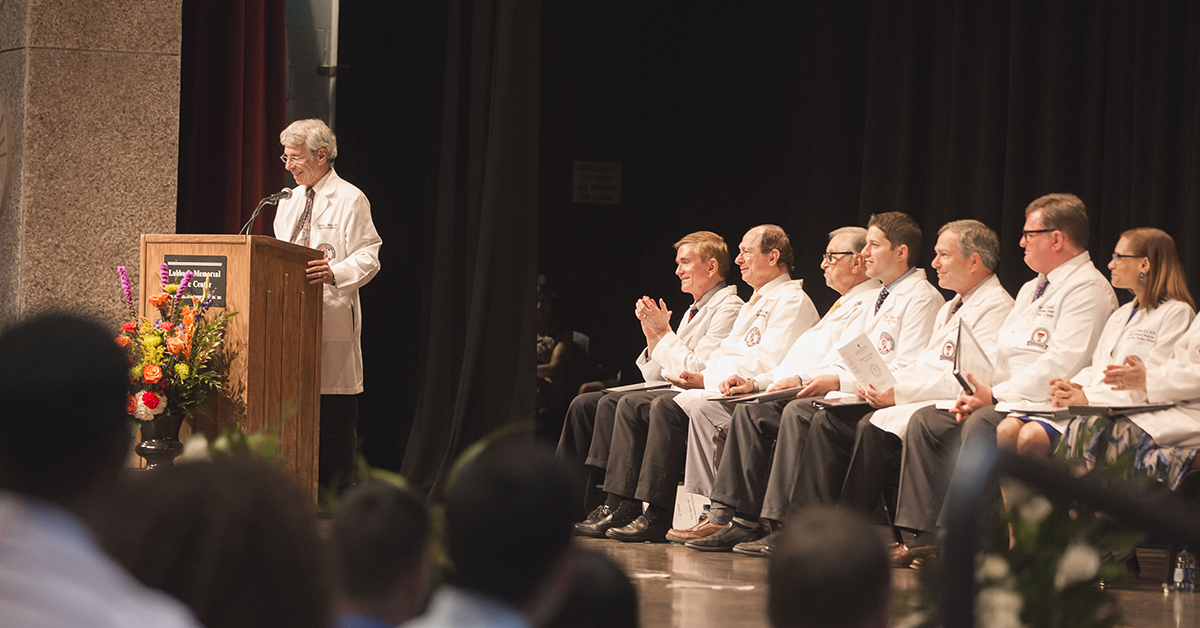 Bell was one of the 180 medical students of the class of 2022 who received their first white coat at the TTUHSC School of Medicine's White Coat Ceremony August 3. The white coat is one of the most visible symbols of a health care provider.
"For many students, dreams of putting on the white coat begin the day they are accepted into medical school," said Steven L. Berk, M.D., TTUHSC executive vice president, provost and dean of the School of Medicine. "The coat symbolizes that the years of hard work and dedication have finally paid off. The student's white coat also symbolizes that they have been invited into the prestigious profession of medicine, a privilege which comes with great professional responsibility."

The new School of Medicine class has an average GPA of 3.73 and includes students from different schools across the country including Texas Tech University (TTU), Baylor University, UT Austin, Texas A&M Brigham Young University Cornell University, UCLA, Stanford University, Purdue University, Yale University, Emory University and many others. This class has 104 females and 76 male medical students.

Berk said this class is diverse and accomplished. Ten students joined the Family Medicine Accelerated Track program – the most innovative program in the U.S. to train primary care physicians, 15 students will earn a joint medical and business degree with the dual M.D./MBA program and another student will work toward a dual degree of a medical and doctor of law degree with the M.D./J.D. program.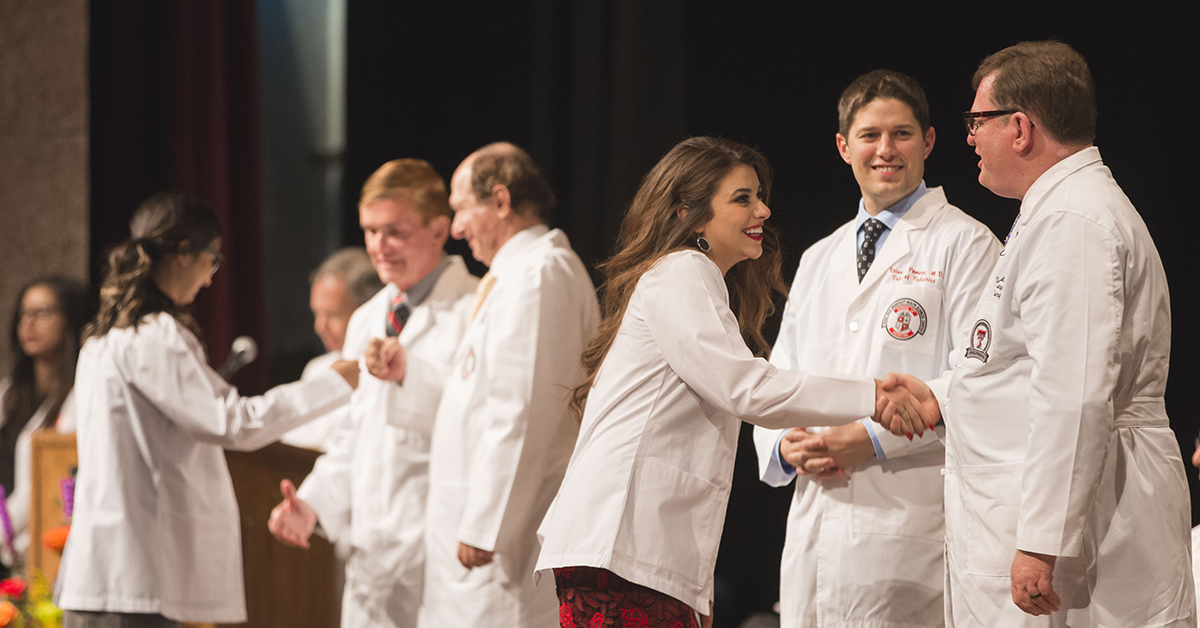 The new class also includes a former Stanford national championship cheerleading team member, a U.S. Army National Guard reservist, a regional champion power lifter, a TTU Co-National Champion Wool Judging Team member, a preschool teacher, musicians, a Bollywood dancer, former missionaries and accomplished researchers.

"This diverse class is now a part of our School of Medicine and will commit to lifelong pursuit of excellence in learning and acquiring scientific knowledge, clinical skills and capacity for compassion and recognize the need for teamwork in today's health care system," Berk said.