Amarillo Grad Students, Resident Earn Awards, Travel Scholarships
Six graduate students from the School of Pharmacy's Graduate Program in Pharmaceutical Sciences and a School of Medicine resident topped off their summers with poster awards and travel scholarships.
Four of the honorees work as research assistants for the Department of Pharmaceutical Sciences and were awarded 2018 Best Abstract Awards by the American Association of Pharmaceutical Scientists (AAPS).
Chowdhury

Kaushik
Suthe
Keshavarz
The quartet includes Ekram Chowdhury, who works in the laboratory of Ulrich Bickel, Dr. med.; Kumari 'Iti' Kaushik, who works in the laboratory of Sanjay K. Srivastava, Ph.D.; Sreedhar Reddy Suthe, from the laboratory of Ming-Hai Wang, M.D., Ph.D.; and Ali Keshavarz, from the laboratory of Fakhrul Ahsan, Ph.D. Their posters were among the top 10 percent of highly ranked abstracts as determined by AAPS Abstract Screeners and will be recognized Nov. 4-7 at the AAPS PharmSci 360 annual meeting in Washington, D.C.
Keshavarz, who had two AAPS winning abstracts, also was selected to give an oral presentation October 17-20 at the Biomedical Engineering Society (BMES) 2018 Annual Meeting in Atlanta. BMES serves as the lead society and professional home for biomedical engineering and bioengineering. The organization promotes and enhances knowledge and education worldwide to use this technology for human health and wellbeing.
Other TTUHSC honorees from Amarillo include:
Tran
School of Medicine pediatric resident Thu Tran, M.D., who received a 2018 Kidney STARS Award from the American Society of Nephrology (ASN). As part of the award, she will receive $1,000 in travel support and complimentary registration to present her work Oct. 25-27 at the 2018 ASN Kidney Week Annual Meeting in San Diego.

Iyer
Laxmi Iyer, a research assistant for the Department of Pharmaceutical Sciences in the laboratory of Thomas Thekkumkara, Ph.D., who has been invited to give an oral presentation during the American Heart Association (AHA) Joint Hypertension 2018 Scientific Sessions Sept. 6-9 in Chicago. The meeting is a collaborative effort between the AHA Council on Hypertension, the AHA Council on the Kidney in Cardiovascular Disease and the American Society of Hypertension. Iyer's oral presentation is titled, "Mechanistic Insight into Tannic Acid Mediated Angiotensin Type 1 Receptor and PCSK 9 Downregulation."
Jayaraman
Srinidhi Jayaraman, a research assistant for the Department of Pharmaceutical Sciences in the laboratory of Vardan Karamyan, Ph.D., whose poster presentation for the Gordon Research Conference on Enzymes, Coenzymes and Metabolic Pathways held July 21-25 in Watersville Valley, New Hampshire received an award from the American Chemical Society's Division of Biological Chemistry due to her outstanding contributions to this year's meeting. Her poster was titled, "Positive Allosteric Modulation of Endopeptidase Neurolysin."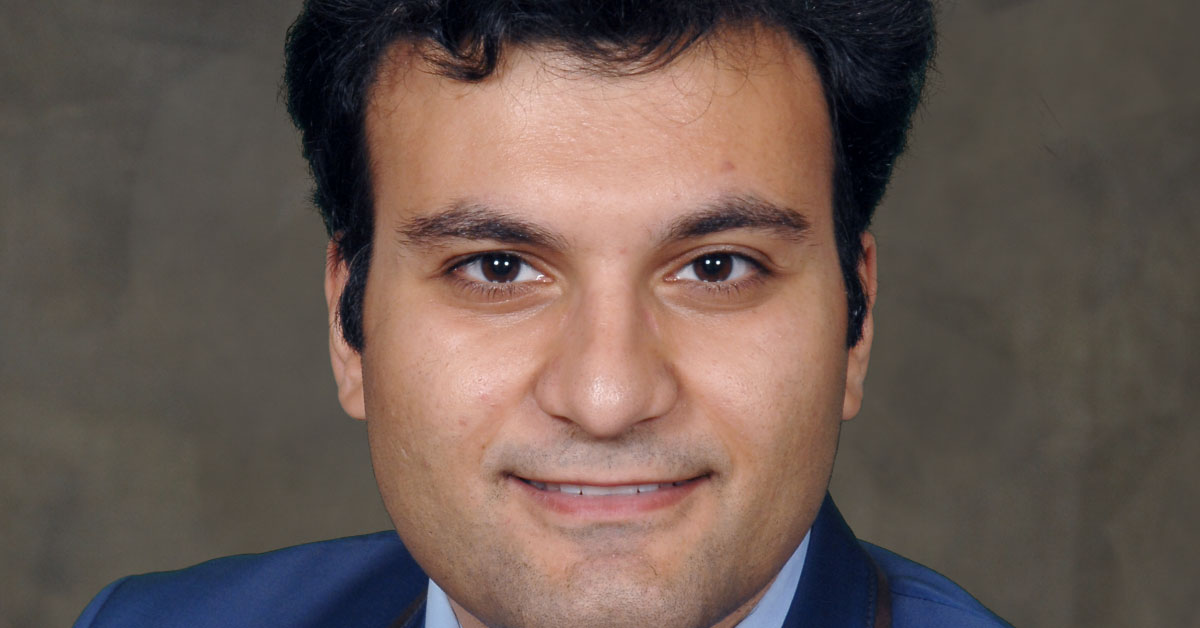 Related Stories
By Lori Rice-Spearman, Ph.D., Steven L. Berk, M.D.
March 22, 2022
TTUHSC Celebration of Life Service was held March 25th in remembrance of Tom McGovern, Ed.D.
By Suzanna Cisneros
March 18, 2022
TTUHSC has been named as a Military Friendly® School for 2022-2023. Among graduate schools, TTUHSC ranked fourth in the nation, achieving Gold award status.
By Meaghan Collier
March 17, 2022
On March 16, fourth-year TTUHSC Jerry H. Hodge School of Pharmacy students interested in completing a residency after they graduate in May, learned where they would spend the next stage of their training during the Pharmacy Residency Match Day.
Recent Stories
Research
By Mark Hendricks
January 31, 2023
Gail Cornwall, Ph.D., professor in the Department of Cell Biology and Biochemistry at the TTUHSC, has been named a member of the American Association for the Advancement of Science Fellowship Class of 2022.
Research
By Mark Hendricks
January 27, 2023
To help address communication hurdles, the Patient-Centered Outcomes Research Institute (PCORI) has awarded a $438,756 subcontract to Tetyana L. Vasylyeva, M.D., Ph.D., from the TTUHSC School of Medicine.
Education
By Suzanna Cisneros
January 19, 2023
Texas Tech University Health Sciences Center Department of Surgery Chair Sharmila Dissanaike, M.D., was elected as the American Burn Association president for 2025.