Abilene Students Help Keep Highway Clean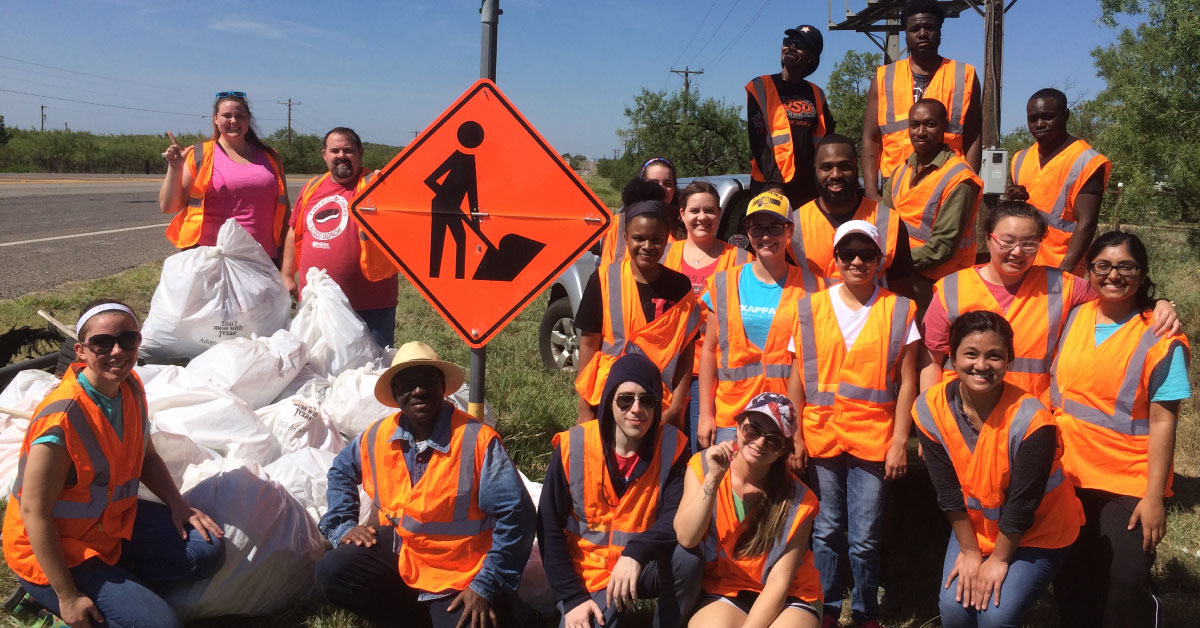 Epsilon Tau, the Kappa Psi student organization chapter for the Abilene campus, participated in an Adopt-a-Highway cleanup on Aug. 25.
Third-year pharmacy student Justin F. Langreck, MPH, said 21 volunteers were involved in the chapter's effort, which included the removal of 24 bags of trash, several discarded tires and other large items from a two-mile stretch of State Highway 351.
"We are proud to be a part of the Adopt-a-Highway program and to have our organization's name displayed on a Texas highway, Langreck said. "Most importantly, we are glad that we are able to regularly participate in something that makes our community a better place."
Related Stories
By Mark Hendricks
March 25, 2022
The Texas Tech University Health Sciences Center (TTUHSC) Graduate School of Biomedical Sciences hosted its 34th Annual Student Research Week March 8-11.
By Mark Hendricks
March 25, 2022
The National Cancer Institute awarded a five-year, $1.9 million grant to C. Patrick Reynolds, M.D., Ph.D., director for the School of Medicine Cancer Center at TTUHSC.
By School of Health Professions
March 24, 2022
Richard Greenhill, DHA, FISQua, FACHE, discusses the hype and reality surrounding AI in healthcare.
Recent Stories
Education
By Suzanna Cisneros
May 24, 2022
The school, which is the sixth at the university, aims to train future health care leaders in population and public health.
Education
By Meaghan Collier
May 21, 2022
The TTUHSC Jerry H. Hodge School of Pharmacy celebrated the Class of 2022 May 21 with its annual commencement ceremony.
Health
By School of Health Professions
May 19, 2022
Dysphagia is a swallowing disorder that affects a person's ability to eat or drink, affecting between 300,000 and 700,000 people in the United States each year.