Amarillo Medical Students Celebrate at Match Day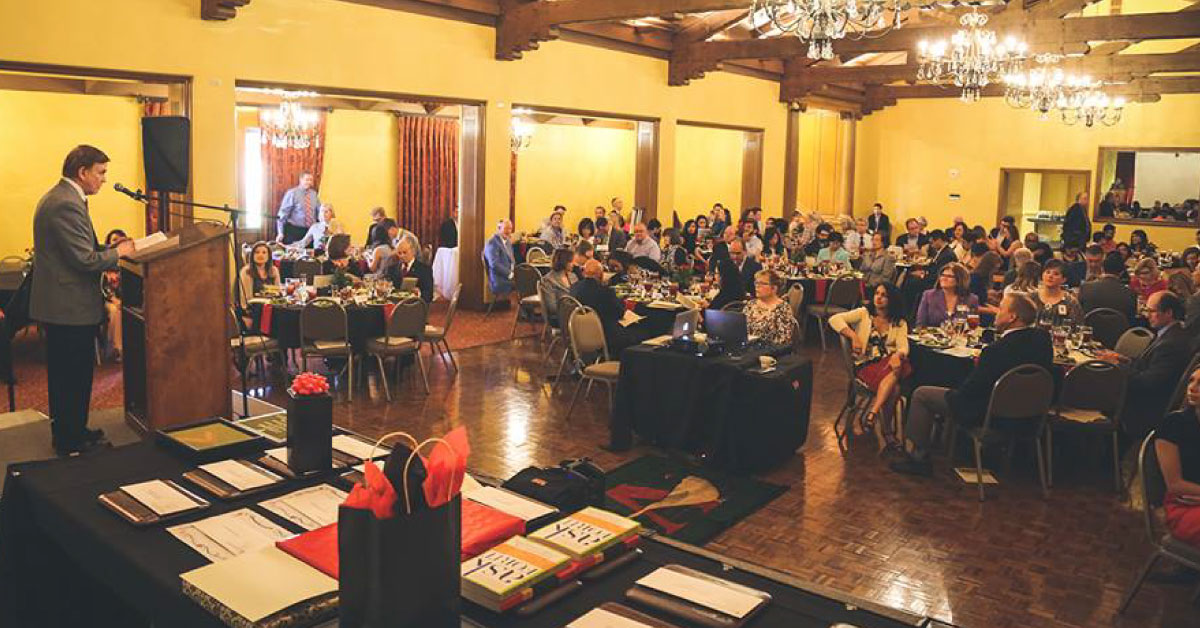 Fifty-four graduating students from the TTUHSC School of Medicine in Amarillo participated in the 34th annual National Residency Matching Program, also known as Match Day, on March 16 at the Amarillo Country Club. The TTUHSC students are among thousands of medical school graduates from across the country that opened envelopes simultaneously to reveal the location where they will complete their residency.
TTUHSC medical students matched in hospitals and clinics across the country in states like New York, Louisiana, South Carolina, California, Colorado and Tennessee. Of the 54 students who matched, eight will complete their residencies in the TTUHSC system, including three on the Amarillo campus in the Departments of Family Medicine and Obstetrics and Gynecology.
Kristin Stutz, assistant dean of students for the School of Medicine in Amarillo, said Match Day is important for TTUHSC and the Amarillo campus because it shows the high-quality education students receive at TTUHSC is getting out to the rest of the country.
"It is always bitter-sweet for us because we spend two years training these students and getting to experience what great people they are, but we also know that we have to say goodbye and let other institutions across the country see how truly great these students are," Stutz added.
Image Gallery
Related Stories
By QEP Committee
March 21, 2023
As spring approaches, some people's thoughts turn to gardening. Whether it's a flower garden they desire or a vegetable garden want to have, they begin planning what they'll plant and what they need to do to ensure a successful garden.
By QEP Committee
March 21, 2023
A "growth mindset" accepts that our intelligence and talents can develop over time, and a person with that mindset understands that intelligence and talents can improve through effort and learning.
By Melissa Whitfield
February 13, 2023
Abstaining from drug abuse and an early diagnosis of familial hypercholesterolemia (high cholesterol) can help prevent heart disease.
Recent Stories
Education
By Suzanna Cisneros
December 07, 2023
HACU announced Sonya Castro-Quirino, D.Bioethics, TTUHSC vice president of Office of Institutional Compliance, as one of the 50 fellows of HACU's Leadership Academy/La Academia de Liderazgo.
Campus Life
By Samantha White via TAFP news release
December 05, 2023
Ronald L. Cook, DO, MBA, of Lubbock, Texas, was named the 2023 Texas Family Physician of the Year during TAFP's Annual Session and Primary Care Summit in Grapevine on Nov. 11.
Research
By Mark Hendricks
November 16, 2023
Ninh (Irene) La-Beck, Pharm.D., with the TTUHSC Jerry H. Hodge School of Pharmacy, received a five-year, $2.49 million grant to investigate how nanoparticles interact with the immune system and cancer.