Amarillo Medical Students Celebrate at Match Day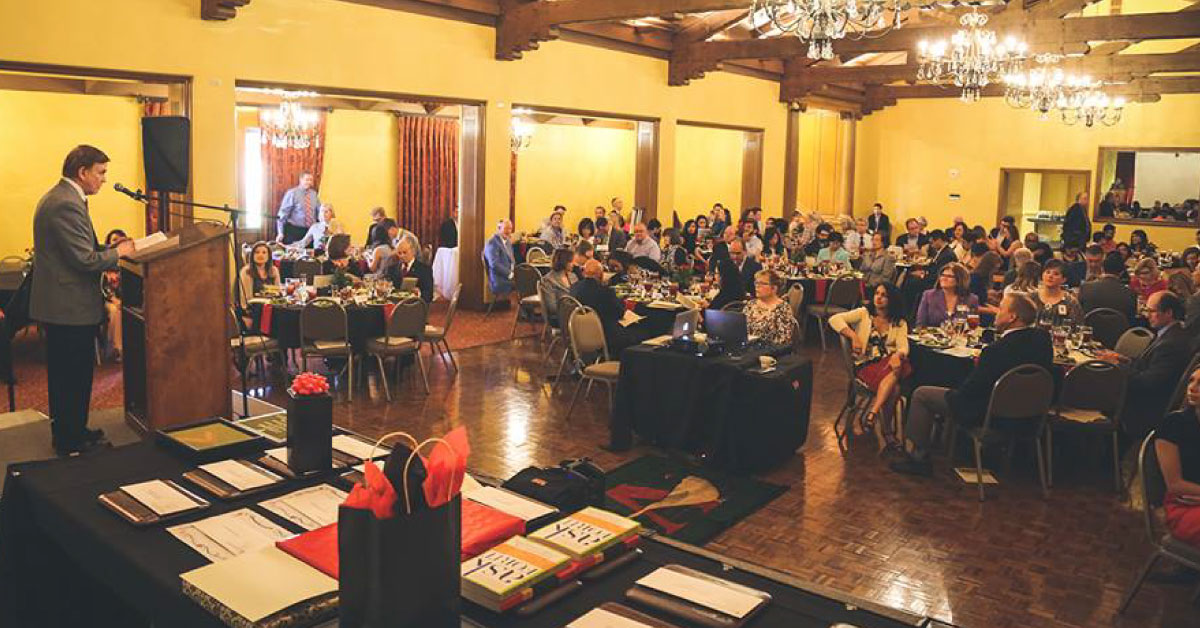 Fifty-four graduating students from the TTUHSC School of Medicine in Amarillo participated in the 34th annual National Residency Matching Program, also known as Match Day, on March 16 at the Amarillo Country Club. The TTUHSC students are among thousands of medical school graduates from across the country that opened envelopes simultaneously to reveal the location where they will complete their residency.
TTUHSC medical students matched in hospitals and clinics across the country in states like New York, Louisiana, South Carolina, California, Colorado and Tennessee. Of the 54 students who matched, eight will complete their residencies in the TTUHSC system, including three on the Amarillo campus in the Departments of Family Medicine and Obstetrics and Gynecology.
Kristin Stutz, assistant dean of students for the School of Medicine in Amarillo, said Match Day is important for TTUHSC and the Amarillo campus because it shows the high-quality education students receive at TTUHSC is getting out to the rest of the country.
"It is always bitter-sweet for us because we spend two years training these students and getting to experience what great people they are, but we also know that we have to say goodbye and let other institutions across the country see how truly great these students are," Stutz added.
Image Gallery
Related Stories
By Lori Rice-Spearman, Ph.D., Steven L. Berk, M.D.
March 22, 2022
TTUHSC Celebration of Life Service was held March 25th in remembrance of Tom McGovern, Ed.D.
By Suzanna Cisneros
March 18, 2022
TTUHSC has been named as a Military Friendly® School for 2022-2023. Among graduate schools, TTUHSC ranked fourth in the nation, achieving Gold award status.
By Meaghan Collier
March 17, 2022
On March 16, fourth-year TTUHSC Jerry H. Hodge School of Pharmacy students interested in completing a residency after they graduate in May, learned where they would spend the next stage of their training during the Pharmacy Residency Match Day.
Recent Stories
Research
By Mark Hendricks
January 31, 2023
Gail Cornwall, Ph.D., professor in the Department of Cell Biology and Biochemistry at the TTUHSC, has been named a member of the American Association for the Advancement of Science Fellowship Class of 2022.
Research
By Mark Hendricks
January 27, 2023
To help address communication hurdles, the Patient-Centered Outcomes Research Institute (PCORI) has awarded a $438,756 subcontract to Tetyana L. Vasylyeva, M.D., Ph.D., from the TTUHSC School of Medicine.
Education
By Suzanna Cisneros
January 19, 2023
Texas Tech University Health Sciences Center Department of Surgery Chair Sharmila Dissanaike, M.D., was elected as the American Burn Association president for 2025.