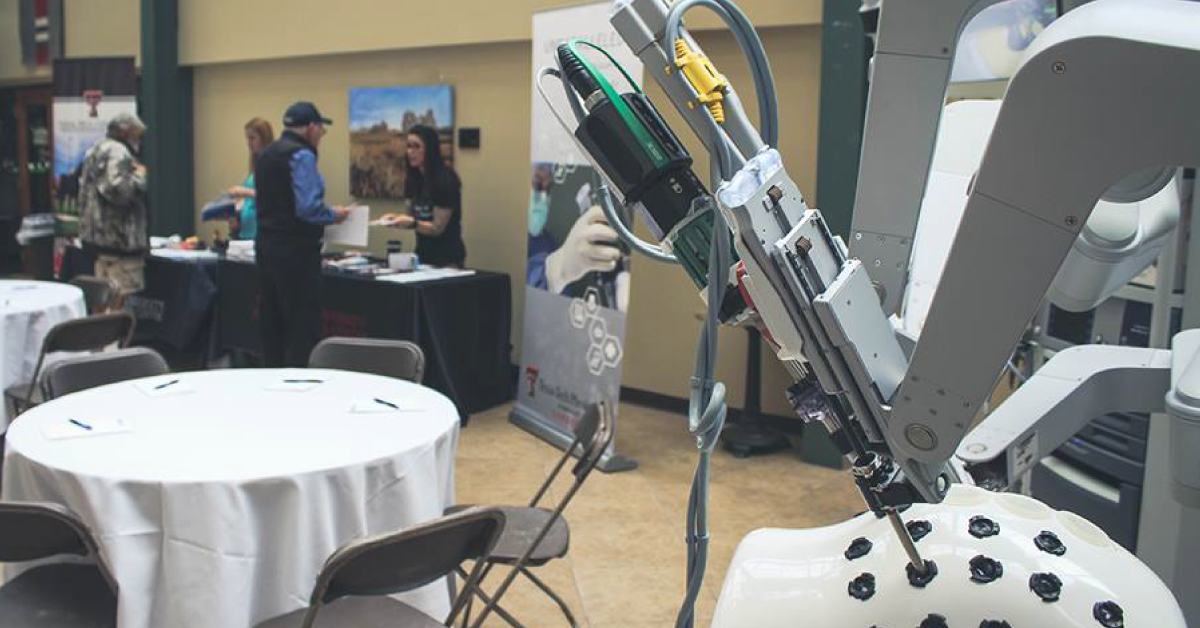 The TTUHSC-Amarillo Department of Surgery teamed up with Northwest Texas Hospital on Sept. 23 to provide no-cost hernia screenings for area patients. Surgeons Darren Peterson, M.D., and LaJohn Quigley, M.D., said more than 20 area people attended the event.
"We offer these free screenings because we're trying to do something more for the community," Quigley said. "We want to reach out and get people into our office that need help, and the free screening allows people to come in and not worry about being in a doctor's office. You come at your own time; you don't have to have a scheduled appointment for it. We just want to give back."
Quigley said the next free hernia screening will take place Wednesday, Oct. 23 from 6pm-8pm at the Northwest Texas Surgery Center located at 3501 Soncy. For more information about this free hernia screening event, please call 351-7702.