Making a Difference: The Free Clinic Extraordinary Volunteers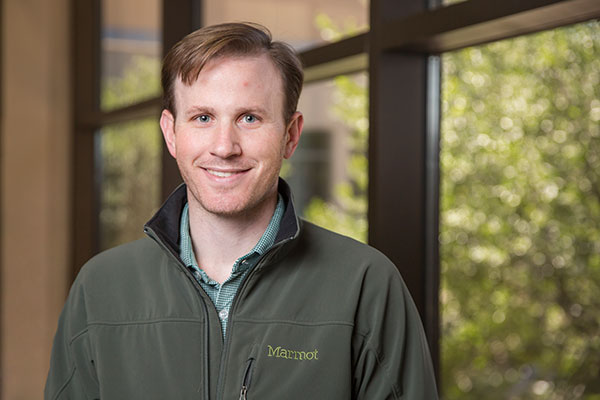 "There are a huge number of people in our community, within a 15 minute drive of my house, that do actually live these lives of quiet desperation. Their resources are minimal. They often have an awful health status. Beyond emergency departments, their access to care is non-existent, and in many cases they can't see a way out. If not for The Free Clinic, I would never have known that reality. Once you have seen and understood their lives, it is hard to just ignore it. There is a small group of dedicated physicians at the clinic that are my role models."
Austin Meyer, Ph.D., is a fourth-year medical student, who was born in Baton Rouge, LA and raised in Austin, Texas. He recently matched into a combined residency program in internal medicine and pediatrics at The Ohio State University/Nationwide Children's Hospital, which he will begin in June. Meyer volunteered for five years at The Free Clinic and also served on their 2013-2014 leadership team.
Related Stories
By Lori Rice-Spearman, Ph.D., Steven L. Berk, M.D.
March 22, 2022
TTUHSC Celebration of Life Service was held March 25th in remembrance of Tom McGovern, Ed.D.
By Suzanna Cisneros
March 18, 2022
TTUHSC has been named as a Military Friendly® School for 2022-2023. Among graduate schools, TTUHSC ranked fourth in the nation, achieving Gold award status.
By Meaghan Collier
March 17, 2022
On March 16, fourth-year TTUHSC Jerry H. Hodge School of Pharmacy students interested in completing a residency after they graduate in May, learned where they would spend the next stage of their training during the Pharmacy Residency Match Day.
Recent Stories
Education
By Clarissa Sanchez
October 04, 2022
TTUHSC hosted "Building the Basin: a Permian Basin Health Care Workforce Summit" Oct. 4.
Health
By Mark Hendricks
September 29, 2022
CPRIT recently awarded a $1 million prevention grant to Rakhshanda Rahman, M.D., Rebeccah Baucom, M.D., and John Kidwell, M.D., from the TTUHSC School of Medicine.
Research
By Kathryn Dankesreiter (TTU)
September 26, 2022
The Innovation Hub at Research Park today (September 26, 2022) announced the winners of its annual Presidents' Innovative Startup Awards. The award recognizes startups that have a high potential for growth and an economic impact in West Texas.