Making a Difference: The Free Clinic Extraordinary Volunteers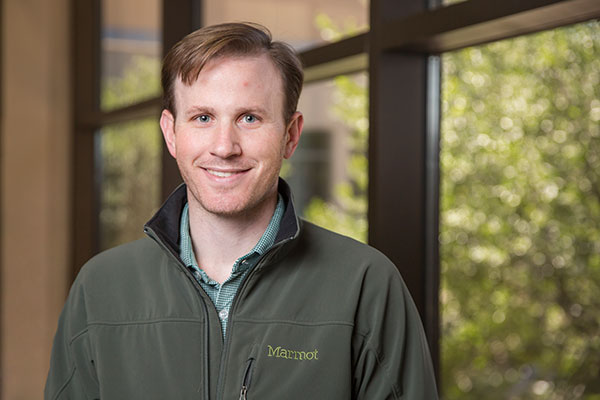 "There are a huge number of people in our community, within a 15 minute drive of my house, that do actually live these lives of quiet desperation. Their resources are minimal. They often have an awful health status. Beyond emergency departments, their access to care is non-existent, and in many cases they can't see a way out. If not for The Free Clinic, I would never have known that reality. Once you have seen and understood their lives, it is hard to just ignore it. There is a small group of dedicated physicians at the clinic that are my role models."
Austin Meyer, Ph.D., is a fourth-year medical student, who was born in Baton Rouge, LA and raised in Austin, Texas. He recently matched into a combined residency program in internal medicine and pediatrics at The Ohio State University/Nationwide Children's Hospital, which he will begin in June. Meyer volunteered for five years at The Free Clinic and also served on their 2013-2014 leadership team.
Related Stories
By Mark Hendricks
March 25, 2022
The Texas Tech University Health Sciences Center (TTUHSC) Graduate School of Biomedical Sciences hosted its 34th Annual Student Research Week March 8-11.
By Mark Hendricks
March 25, 2022
The National Cancer Institute awarded a five-year, $1.9 million grant to C. Patrick Reynolds, M.D., Ph.D., director for the School of Medicine Cancer Center at TTUHSC.
By School of Health Professions
March 24, 2022
Richard Greenhill, DHA, FISQua, FACHE, discusses the hype and reality surrounding AI in healthcare.
Recent Stories
Education
By Suzanna Cisneros
May 24, 2022
The school, which is the sixth at the university, aims to train future health care leaders in population and public health.
Education
By Meaghan Collier
May 21, 2022
The TTUHSC Jerry H. Hodge School of Pharmacy celebrated the Class of 2022 May 21 with its annual commencement ceremony.
Health
By School of Health Professions
May 19, 2022
Dysphagia is a swallowing disorder that affects a person's ability to eat or drink, affecting between 300,000 and 700,000 people in the United States each year.