TTUHSC has launched two new systems for Announcements and Events!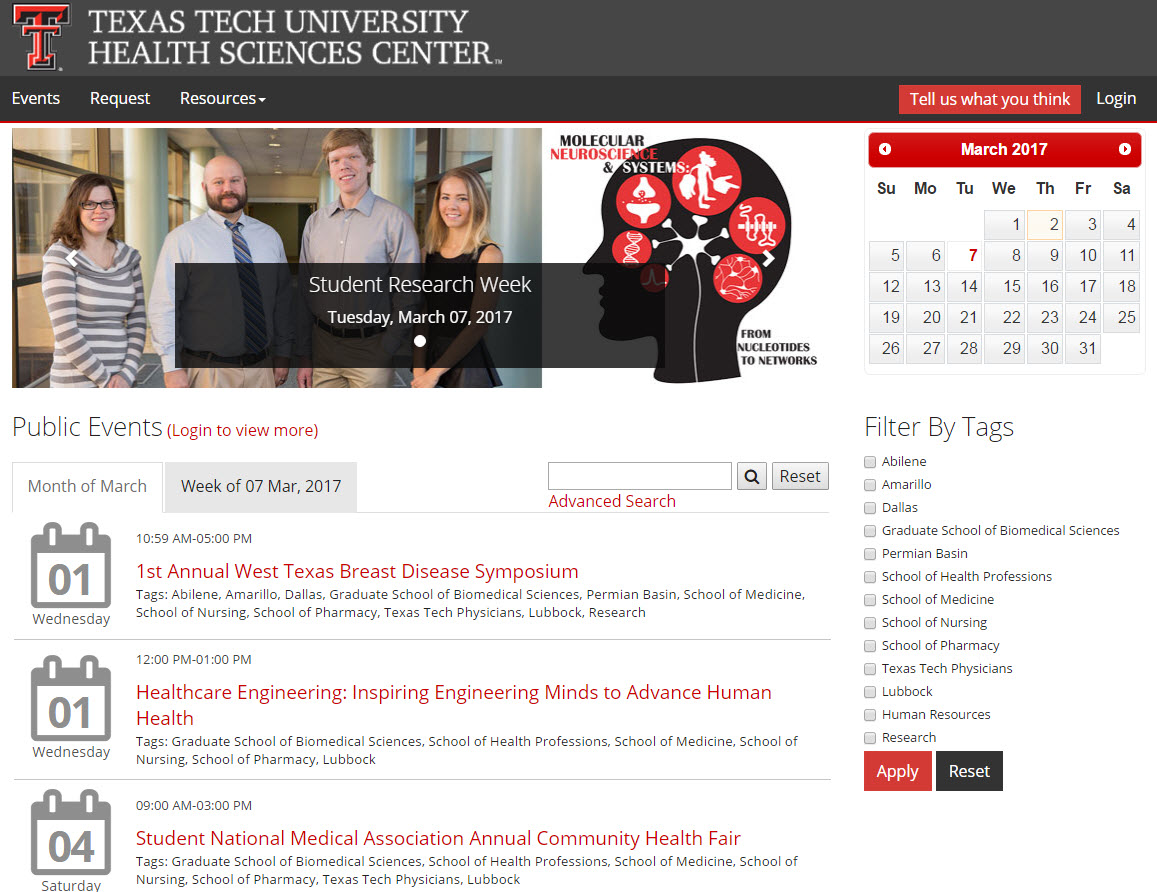 Access each new system at the addresses below:
What is new with the new Announcements and Events systems?
A new design that is responsive and can be accessed from mobile devices.
There will be public and private announcements and events.
Public announcements and events will be visible to anyone inside or outside of TTUHSC.
Private announcements and events are protected and can only be viewed with your eRaider account.
Any faculty, staff, or student with a valid eRaider account can submit a request to have an announcement or event posted.
The announcement and events posting requests will go through a review and approval process before being posted.
General, non-student related announcements and events will be reviewed by Communications and Marketing.
Student related announcements and events will be reviewed by Student Services.
Featured announcements or events will display in a highlighted section of the web sites.
Subscribe and get the latest TTUHSC announcements and events delivered to your inbox.