New heart procedure gives new option to those too weak for surgery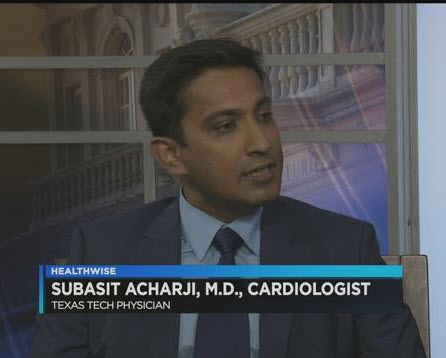 If a heart emergency is complicated with multiple blockages, the solution is normally bypass surgery. But what happens if those patients are even too sick for surgery?
Now there is another option. More and more heart centers across the country are adopting new techniques to give even the sickest patients new hope by using an artificial heart to save the patient… without surgery.
Dr. Subasit Acharji, a cardiologist and Texas Tech Physician says, "Now we have minimally invasive heart support which we can place in the cath lab itself. We can support the heart and even open up multiple blockages which could only be treated with open heart by-pass surgery in the past."
Dr. Acharji says this is very exciting because now even patients who were considered too high risk for surgery in the past have a new option to give them longer, healthier lives without the risk of bypass surgery and the difficult recovery that follows.
Related Stories
By Mark Hendricks
March 25, 2022
The Texas Tech University Health Sciences Center (TTUHSC) Graduate School of Biomedical Sciences hosted its 34th Annual Student Research Week March 8-11.
By Mark Hendricks
March 25, 2022
The National Cancer Institute awarded a five-year, $1.9 million grant to C. Patrick Reynolds, M.D., Ph.D., director for the School of Medicine Cancer Center at TTUHSC.
By School of Health Professions
March 24, 2022
Richard Greenhill, DHA, FISQua, FACHE, discusses the hype and reality surrounding AI in healthcare.
Recent Stories
Education
By Mark Hendricks
May 26, 2022
The Willed Body Program has served West Texas since 1972 and is the foundation upon which the TTUHSC Institute of Anatomical Sciences is built.
Education
By Mark Hendricks
May 25, 2022
The Texas Tech University Health Sciences Center (TTUHSC) recently hosted traditional commencement ceremonies for its 1,595-member Class of 2022.
Education
By Suzanna Cisneros
May 24, 2022
The school, which is the sixth at the university, aims to train future health care leaders in population and public health.