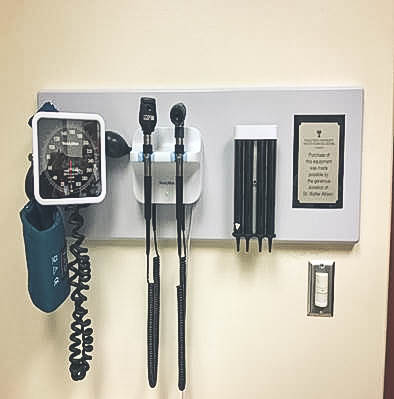 TTUHSC would like to thank Walter Allison, M.D., for his generous donation to the Department of Internal Medicine in Amarillo.
Aimee Frazier, an administrator for the Department of Internal Medicine, said Dr. Allison purchased a new EKG machine and a Diagnostic Wall System for the clinic to improve the quality of care that TTUHSC provides to its patients.
"We appreciate his generosity and we appreciate everything Dr. Allison has done for the Internal Medicine Department," Frazier added. "We are fortunate to have him on our team."
Allison joined TTUHSC in 2006 as an associate professor and he divides his time between the medical school and the Amarillo VA Medical Center. He also runs the cardiology service at Northwest Texas Hospital and the VA.