PDC elects Abilene student to regional post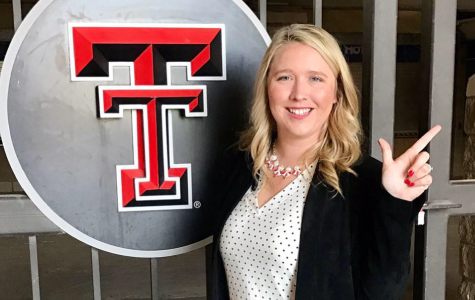 Alexandria Ybarra
Alexandria Ybarra, a fourth-year student at the School of Pharmacy's Abilene campus, was elected the Phi Delta Chi (PDC) south central regional correspondent at PDC's 71st Grand Council Meeting Aug. 1-5 in Washington, D.C.
As a regional correspondent, Ybarra will be responsible for all communication between PDC's national office and the 11 chapters that comprise PDC's south central region. The TTUHSC School of Pharmacy has two chapters: the Beta Rho chapter, founded in 1999 on the Amarillo campus; and the Gamma Eta chapter, founded on the Abilene campus in 2009.
"Alex makes the fourth TTUHSC student, and third in a row from the Gamma Eta chapter to hold this position," Assistant Professor Chephra McKee, Pharm.D., said. "I believe this reflects very well on our school as a whole. We are very proud of Alex and wish her the best in this new position."
The Phi Delta Chi Pharmacy Fraternity seeks to advance the profession of pharmacy by developing leaders. As a lifelong experience, Phi Delta Chi promotes scholastic, professional and social growth in its members and strives to provide quality services to patients, thereby advancing public health and strengthening pharmacists' roles as health professionals.
Related Stories
By QEP Committee
March 21, 2023
As spring approaches, some people's thoughts turn to gardening. Whether it's a flower garden they desire or a vegetable garden want to have, they begin planning what they'll plant and what they need to do to ensure a successful garden.
By QEP Committee
March 21, 2023
A "growth mindset" accepts that our intelligence and talents can develop over time, and a person with that mindset understands that intelligence and talents can improve through effort and learning.
By Melissa Whitfield
February 13, 2023
Abstaining from drug abuse and an early diagnosis of familial hypercholesterolemia (high cholesterol) can help prevent heart disease.
Recent Stories
Research
By Mark Hendricks
November 16, 2023
Ninh (Irene) La-Beck, Pharm.D., with the TTUHSC Jerry H. Hodge School of Pharmacy, received a five-year, $2.49 million grant to investigate how nanoparticles interact with the immune system and cancer.
Research
By Mark Hendricks
November 10, 2023
To help investigate the influence basal sex hormone alterations may have on chronic post-op pain, the NIH recently awarded a grant to Jenny Wilkerson, Ph.D., from the Jerry H. Hodge School of Pharmacy.
Health
By Tyler White
November 09, 2023
Scott Shurmur, M.D., a cardiologist at the Texas Tech Physicians Center for Cardiovascular Health, shared his expertise and his experience as a former collegiate athlete.