PDC elects Abilene student to regional post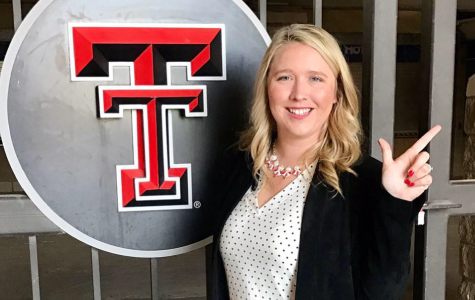 Alexandria Ybarra
Alexandria Ybarra, a fourth-year student at the School of Pharmacy's Abilene campus, was elected the Phi Delta Chi (PDC) south central regional correspondent at PDC's 71st Grand Council Meeting Aug. 1-5 in Washington, D.C.
As a regional correspondent, Ybarra will be responsible for all communication between PDC's national office and the 11 chapters that comprise PDC's south central region. The TTUHSC School of Pharmacy has two chapters: the Beta Rho chapter, founded in 1999 on the Amarillo campus; and the Gamma Eta chapter, founded on the Abilene campus in 2009.
"Alex makes the fourth TTUHSC student, and third in a row from the Gamma Eta chapter to hold this position," Assistant Professor Chephra McKee, Pharm.D., said. "I believe this reflects very well on our school as a whole. We are very proud of Alex and wish her the best in this new position."
The Phi Delta Chi Pharmacy Fraternity seeks to advance the profession of pharmacy by developing leaders. As a lifelong experience, Phi Delta Chi promotes scholastic, professional and social growth in its members and strives to provide quality services to patients, thereby advancing public health and strengthening pharmacists' roles as health professionals.
Related Stories
By Lori Rice-Spearman, Ph.D., Steven L. Berk, M.D.
March 22, 2022
TTUHSC Celebration of Life Service was held March 25th in remembrance of Tom McGovern, Ed.D.
By Suzanna Cisneros
March 18, 2022
TTUHSC has been named as a Military Friendly® School for 2022-2023. Among graduate schools, TTUHSC ranked fourth in the nation, achieving Gold award status.
By Meaghan Collier
March 17, 2022
On March 16, fourth-year TTUHSC Jerry H. Hodge School of Pharmacy students interested in completing a residency after they graduate in May, learned where they would spend the next stage of their training during the Pharmacy Residency Match Day.
Recent Stories
Education
By Clarissa Sanchez
October 04, 2022
TTUHSC hosted "Building the Basin: a Permian Basin Health Care Workforce Summit" Oct. 4.
Health
By Mark Hendricks
September 29, 2022
CPRIT recently awarded a $1 million prevention grant to Rakhshanda Rahman, M.D., Rebeccah Baucom, M.D., and John Kidwell, M.D., from the TTUHSC School of Medicine.
Research
By Kathryn Dankesreiter (TTU)
September 26, 2022
The Innovation Hub at Research Park today (September 26, 2022) announced the winners of its annual Presidents' Innovative Startup Awards. The award recognizes startups that have a high potential for growth and an economic impact in West Texas.