TTUHSC's Abilene Campus Set to Host Mental Health Symposium
Impact of opioid crisis on Abilene to be discussed at Third Annual Mental Health Symposium.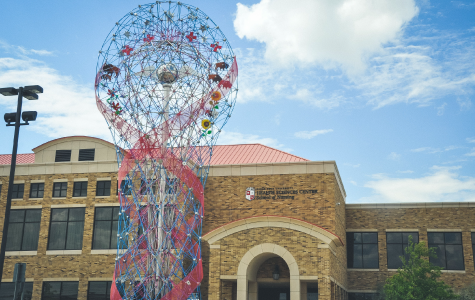 By now, most Americans know that opioid addiction has become a national crisis that touches every level of society. In fact, a study by the White House Commission on Combating Drug Addiction and the Opioid Crisis stated that during the 2016 calendar year, opioid overdoses claimed more American lives than did the Vietnam War. That same commission asked President Donald Trump to declare the fight against this deadly epidemic a national emergency, a step the president recently indicated he would take.
To discuss the impact this national crisis has upon Abilene and the surrounding Big Country communities, Mental Health America of Abilene (MHAA) is conducting its Third Annual Mental Health Symposium from 8:45 a.m. – 3:30 p.m. Aug. 25 at Abilene's Texas Tech University Health Sciences Center (TTUHSC) campus, 1674 Pine Street inside the TTUHSC School of Nursing building. The 2017 program is titled, "Legislative Mental Health Initiatives and The Addiction Epidemic: New Treatment Modalities and Personal Perspectives Surrounding Opiate Dependence and other Substance Abuse Disorders."
Pearl Merritt, Ed.D., R.N., regional dean for the Texas Tech University Health Sciences Center School of Nursing in Abilene, is currently serving as MHAA's vice president for education. She said the annual symposium seeks to address topics that are of importance to the local community.
"The community came together with the funding for our schools, so we are giving back by reaching out to provide education and health care resources to the community," Merritt said. "This year our committee decided opioid addiction would be a timely topic because it has become such a crisis across all segments of society."
Merritt said the 2017 symposium will feature general discussions about the opiate epidemic and its impact upon the nation, the state and the Big Country region. A question-and-answer session will follow each presentation. Scheduled speakers include District 5 Texas State Senator Charles Schwertner; B.J. Wagner, M.S., from the Meadows Mental Health Policy Institute; Joshua Reed, D.O., Hendrick Health System; Sara Brouse, Pharm.D., TTUHSC; and Sherri Layton, LCDC, CCS, from La Hacienda Treatment Center.
Continuing education units (CEUs) are available for LCDC, LMFT, LMSW, LCSW, LPC and CPS(S) licensures. Space is limited, so all participants must pre-register at AbileneMHA.org. Registration costs are $50 for those seeking CEUs and $10 for non-CEU registrants. The cost includes lunch and scholarships are available. For more information, contact Pearl Merritt at pearl.merritt@ttuhsc.edu.
Symposium sponsors include TTUHSC, Hendrick Health System, the Betty Hardwick Center, Oceans Behavioral Hospital, La Hacienda Treatment Center, Meridell Achievement Center, River Crest Hospital and First Financial Bank.
Related Stories
By Mark Hendricks
March 25, 2022
The Texas Tech University Health Sciences Center (TTUHSC) Graduate School of Biomedical Sciences hosted its 34th Annual Student Research Week March 8-11.
By Mark Hendricks
March 25, 2022
The National Cancer Institute awarded a five-year, $1.9 million grant to C. Patrick Reynolds, M.D., Ph.D., director for the School of Medicine Cancer Center at TTUHSC.
By School of Health Professions
March 24, 2022
Richard Greenhill, DHA, FISQua, FACHE, discusses the hype and reality surrounding AI in healthcare.
Recent Stories
Education
By Meaghan Collier
May 21, 2022
The TTUHSC Jerry H. Hodge School of Pharmacy celebrated the Class of 2022 May 21 with its annual commencement ceremony.
Health
By School of Health Professions
May 19, 2022
Dysphagia is a swallowing disorder that affects a person's ability to eat or drink, affecting between 300,000 and 700,000 people in the United States each year.
Health
By Suzanna Cisneros
May 18, 2022
Brittany Bankhead, M.D., an assistant professor of surgery for the Division of Trauma, Burns and Critical Care at the Texas Tech University Health Sciences Center, said life-threatening bleeding can happen in everyday scenarios.