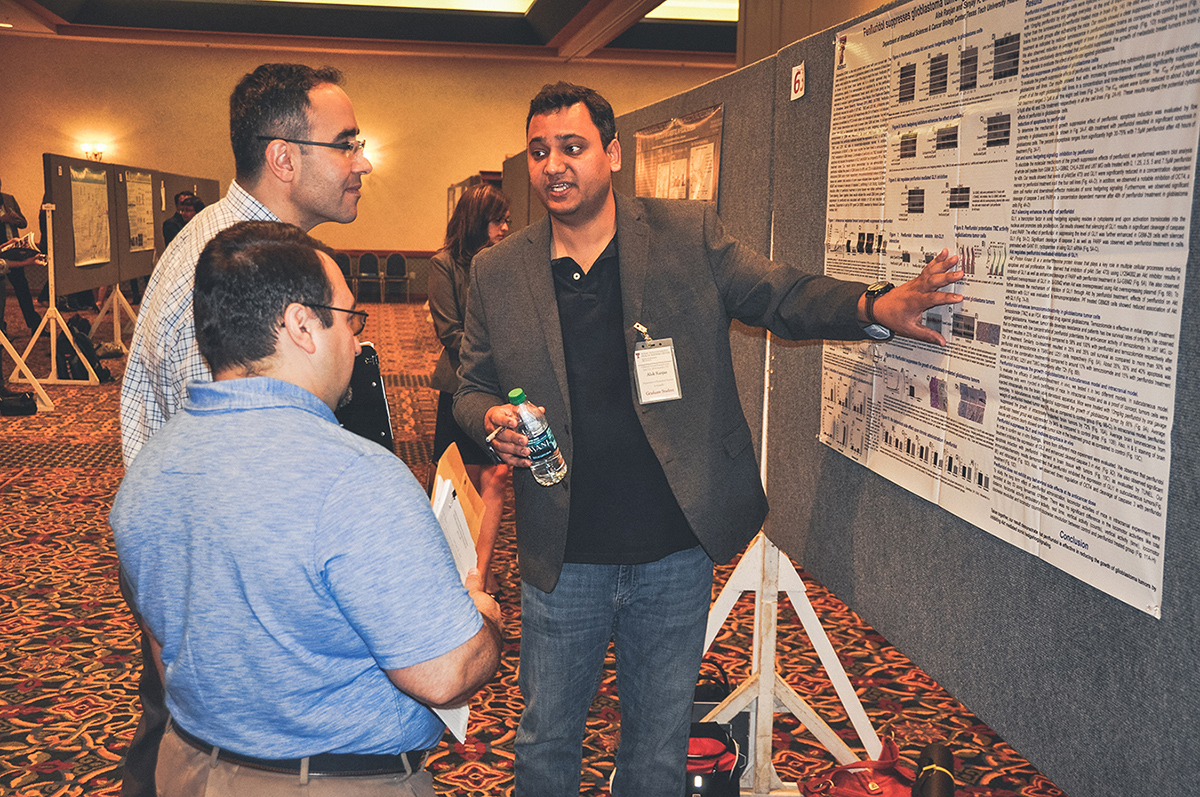 The latest research activities underway at the Texas Tech University Health Sciences Center (TTUHSC) School of Pharmacy were showcased June 1-2 at the school's Fifteenth Annual Research Days Symposium at the Amarillo Civic Center. The Laura W. Bush Institute for Women's Health helped sponsor the event.
Research Days is an interdisciplinary forum showcasing the pharmacy school's research activities during the past year. It provides the school's faculty, postdoctoral fellows, residents and students an opportunity to exchange research ideas and interests and to discuss potential interdisciplinary collaborations between the school's departments and campuses.
Marcie A Glicksman, Ph.D., was the keynote speaker June 1. Glicksman is vice president of biology for Orig3n, Inc. Her presentation was titled, "Drug Discovery Today and in the Future."
Joseph Saseen, Pharm.D., a professor and department vice chair at the University of Colorado School of Pharmacy, was the keynote speaker June 2. His presentation was titled, "From Gout to Hypertension: Outcomes Research Uisng Claims Databases."
The annual research poster competition highlighted the event and featured more than 65 entries prepared by School of Pharmacy students, graduate students and residents.
Poster presentation winners in the resident category included Andrew Johnson, Pharm.D., Nidhu Baby, Pharm.D., Katherine Kelly, Pharm.D., and Nephy Samuel, Pharm.D. Junior and senior graduate student winners included Md. Anwar Hossain, Yoonjung Lee, Alok Ranjan and A.G.M. Mostofa. Raktima Bhattacharya, Ph.D., was selected as the top presenter in the postdoctoral category.