Poison Center Achieves Reaccreditation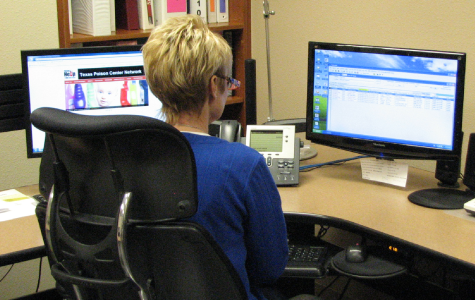 The Texas Panhandle Poison Center (TPPC), hosted by the Texas Tech University Health Sciences Center School of Pharmacy in Amarillo, has achieved reaccreditation through 2023 from the American Association of Poison Control Centers (AAPCC).
TPPC, which also undergoes annual compliance reviews, is required to go through reaccreditation every seven years to ensure it provides quality services and to secure federal funding. To achieve reaccreditation, TPPC and all other poison centers undertake an extensive peer-review process that includes a review of policies, procedures, call management efforts to educate the public and health care providers, in the context of nationally recognized standards for poison control centers.
According to AAPCC, the primary functions of a poison control center are to enhance the health of the lay public by assessing exposures and providing timely information, including referral to health care facilities when indicated; and to enhance the care of poisoned patients by providing timely information on diagnosis and treatment to health care professionals.
"For severe and unusual poisonings, poison centers serve as a free resource to both the public and health care providers," TPPC Medical Director Thomas Martin, M.D, said. "Also, physicians who are managing poison cases may consult with board-certified medical toxicologists by using poison center services."
TPPC Managing Director Jeanie Jaramillo-Stametz, Pharm.D, said Texas poison centers save the public, insurers and other payers millions of dollars each year by providing assistance over the phone and preventing unnecessary emergency room visits.
"There are types of poison exposures in which a patient needs to go to the emergency room, but with a majority of poisonings, our trained medical staff can manage patients at home without the expense of going to an emergency room," Jaramillo-Stametz said.
Visit TPPC's website for more information.
Related Stories
By Mark Hendricks
March 25, 2022
The Texas Tech University Health Sciences Center (TTUHSC) Graduate School of Biomedical Sciences hosted its 34th Annual Student Research Week March 8-11.
By Mark Hendricks
March 25, 2022
The National Cancer Institute awarded a five-year, $1.9 million grant to C. Patrick Reynolds, M.D., Ph.D., director for the School of Medicine Cancer Center at TTUHSC.
By School of Health Professions
March 24, 2022
Richard Greenhill, DHA, FISQua, FACHE, discusses the hype and reality surrounding AI in healthcare.
Recent Stories
Education
By School of Health Professions
June 30, 2022
Ericka Hendrix, PhD, MB(ASCP)cm, spoke about the training and education involved for diagnostic molecular scientists and how the pandemic has affected the role.
Education
By Suzanna Cisneros
June 29, 2022
TTUHSC and members of the Abilene community today (June 29) celebrated the official unveiling the new Julia Jones Matthews School of Population and Public Health.
Education
By Kate Gollahon
June 28, 2022
On June 29, the opening celebration event for the Julia Jones Matthews School of Population and Public Health will recognize many years of hard work and look ahead to the start of a new and exciting journey.