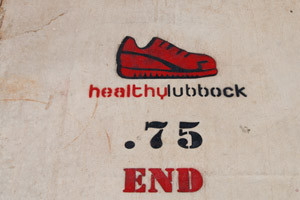 The location of the trail provides south Lubbock residents more opportunities to stay active.
The Garrison Institute on Aging in collaboration with the City of Lubbock Parks and Recreation announced the opening of a new walking trail at the Lubbock Youth Sports Complex.
Annette Boles, of the Garrison Institute on Aging, said currently there are not many walking trails in south Lubbock.
"The walking trail gives the community another opportunity for activity," Boles said. "There are not many walking trails south of 98th Street. We're excited to provide this type of opportunity to make Lubbock a healthier place to live and help keep Lubbock active."
According to the American Heart Association, research has shown that the benefits of walking and moderate physical activity for at least 30 minutes a day can help you:
Reduce the risk of coronary heart disease
Improve blood pressure and blood sugar levels
Improve blood lipid profile
Maintain body weight and lower the risk of obesity
Enhance mental well-being
Reduce the risk of osteoporosis
Reduce the risk of breast and colon cancer
Reduce the risk of non-insulin dependent (Type 2) diabetes
The new .75 mile trail has been added to the area around the north end softball and baseball quads at Lubbock Youth Sports Complex as a part of the Nutrition Physical Activity Obesity Prevention Grant. The grant gives communities opportunities to add walking trails at public service venues.