Hutson Named Interim Vice President for Research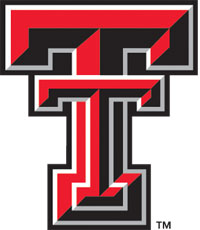 President Tedd L. Mitchell, M.D., announced the appointment of James C. Hutson, Ph.D., as interim senior vice president for research.
"Dr. Hutson is an outstanding teacher, a productive researcher and a dedicated institutional citizen," Mitchell said. "We are confident he will serve the university well in this critical leadership position and help us make 2013 a rewarding year for our community."
A member of the graduate faculty since 1976, Hutson serves on the Educational Operations Committee that assists in the oversight of the first-year curriculum for medical students. He established the Iles Elementary School Mentoring Program to foster lifelong relationships between medical students and disadvantaged children in the Lubbock area, has been named Outstanding Teacher of the Year by the School of Medicine Student Senate seven times and is a two-time recipient of the John A. Buesseler Memorial Teaching Award.
Most recently, Hutson received a 2012 Chancellor's Council Distinguished Teaching Award, one of the highest honors awarded to Texas Tech University System faculty members.
Hutson received his bachelor's degree from Peru State College and his Ph.D. in anatomy from the University of Nebraska School of Medicine. He has authored numerous peer-reviewed articles. His area of research focuses on reproductive biology and his main interest lies in the study of the function of white blood cells within tissues in the testis. He has been the principle investigator on six National Institutes of Health (NIH) grants and one from the National Science Foundation. In addition, Hutson has served on several ad-hoc NIH study sections and the editorial boards of prominent scientific journals.
Hutson replaces Douglas M. Stocco, Ph.D. An internal search committee is in the process of identifying candidates for a permanent senior vice president for research.
Related Stories
By Mark Hendricks
March 25, 2022
The Texas Tech University Health Sciences Center (TTUHSC) Graduate School of Biomedical Sciences hosted its 34th Annual Student Research Week March 8-11.
By Mark Hendricks
March 25, 2022
The National Cancer Institute awarded a five-year, $1.9 million grant to C. Patrick Reynolds, M.D., Ph.D., director for the School of Medicine Cancer Center at TTUHSC.
By School of Health Professions
March 24, 2022
Richard Greenhill, DHA, FISQua, FACHE, discusses the hype and reality surrounding AI in healthcare.
Recent Stories
Education
By Mark Hendricks
May 25, 2022
The Texas Tech University Health Sciences Center (TTUHSC) recently hosted traditional commencement ceremonies for its 1,595-member Class of 2022.
Education
By Suzanna Cisneros
May 24, 2022
The school, which is the sixth at the university, aims to train future health care leaders in population and public health.
Education
By Meaghan Collier
May 21, 2022
The TTUHSC Jerry H. Hodge School of Pharmacy celebrated the Class of 2022 May 21 with its annual commencement ceremony.