Hutson Named Interim Vice President for Research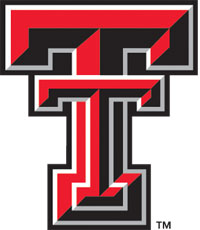 President Tedd L. Mitchell, M.D., announced the appointment of James C. Hutson, Ph.D., as interim senior vice president for research.
"Dr. Hutson is an outstanding teacher, a productive researcher and a dedicated institutional citizen," Mitchell said. "We are confident he will serve the university well in this critical leadership position and help us make 2013 a rewarding year for our community."
A member of the graduate faculty since 1976, Hutson serves on the Educational Operations Committee that assists in the oversight of the first-year curriculum for medical students. He established the Iles Elementary School Mentoring Program to foster lifelong relationships between medical students and disadvantaged children in the Lubbock area, has been named Outstanding Teacher of the Year by the School of Medicine Student Senate seven times and is a two-time recipient of the John A. Buesseler Memorial Teaching Award.
Most recently, Hutson received a 2012 Chancellor's Council Distinguished Teaching Award, one of the highest honors awarded to Texas Tech University System faculty members.
Hutson received his bachelor's degree from Peru State College and his Ph.D. in anatomy from the University of Nebraska School of Medicine. He has authored numerous peer-reviewed articles. His area of research focuses on reproductive biology and his main interest lies in the study of the function of white blood cells within tissues in the testis. He has been the principle investigator on six National Institutes of Health (NIH) grants and one from the National Science Foundation. In addition, Hutson has served on several ad-hoc NIH study sections and the editorial boards of prominent scientific journals.
Hutson replaces Douglas M. Stocco, Ph.D. An internal search committee is in the process of identifying candidates for a permanent senior vice president for research.
Related Stories
By Clarissa Sanchez
October 04, 2022
TTUHSC hosted "Building the Basin: a Permian Basin Health Care Workforce Summit" Oct. 4.
By Lori Rice-Spearman, Ph.D., Steven L. Berk, M.D.
March 22, 2022
TTUHSC Celebration of Life Service was held March 25th in remembrance of Tom McGovern, Ed.D.
By Suzanna Cisneros
March 18, 2022
TTUHSC has been named as a Military Friendly® School for 2022-2023. Among graduate schools, TTUHSC ranked fourth in the nation, achieving Gold award status.
Recent Stories
By Clarissa Sanchez
October 04, 2022
TTUHSC hosted "Building the Basin: a Permian Basin Health Care Workforce Summit" Oct. 4.
Health
By Mark Hendricks
September 29, 2022
CPRIT recently awarded a $1 million prevention grant to Rakhshanda Rahman, M.D., Rebeccah Baucom, M.D., and John Kidwell, M.D., from the TTUHSC School of Medicine.
Research
By Kathryn Dankesreiter (TTU)
September 26, 2022
The Innovation Hub at Research Park today (September 26, 2022) announced the winners of its annual Presidents' Innovative Startup Awards. The award recognizes startups that have a high potential for growth and an economic impact in West Texas.