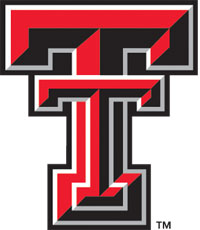 President Tedd L. Mitchell, M.D., announced the appointment of Brandt L. Schneider, Ph.D., as dean of the Graduate School of Biomedical Sciences.
With a distinguished history of grant funding and research, Schneider has been recognized for his teaching and academic service. Mitchell said Schneider has led numerous courses and participated in as many school committees and task force groups.
"Dr. Schneider's experiences have prepared him to be an excellent leader and an individual highly knowledgeable of our graduate student programs," Mitchell said. "He will serve the Graduate School of Biomedical Sciences well with his commitment to our students and research."
Schneider joined the Department of Cell Biology & Biochemistry in 1999. He received a B.S. in microbiology from the University of Washington in 1986, and a Ph.D. in microbiology and immunology from the University of Arizona in 1993. He completed his postdoctoral fellowship at the Cold Spring Harbor Laboratory in New York.
Schneider replaces Douglas M. Stocco, Ph.D., as dean.
"The Graduate School of Biomedical Sciences is in wonderful shape due to the excellent leadership of Dr. Stocco, his associate deans and superb staff," Schneider said. "My goals are to continue the commitment to excellence currently embodied by everyone involved in the Graduate School of Biomedical Sciences. There are some challenges ahead of us in an era of difficult funding, but the "family atmosphere" and high quality of the school's faculty, staff and students will make the coming years full of rewarding potential."