New Dean of Biomedical Sciences Named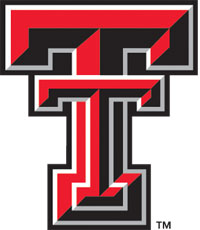 President Tedd L. Mitchell, M.D., announced the appointment of Brandt L. Schneider, Ph.D., as dean of the Graduate School of Biomedical Sciences.
With a distinguished history of grant funding and research, Schneider has been recognized for his teaching and academic service. Mitchell said Schneider has led numerous courses and participated in as many school committees and task force groups.
"Dr. Schneider's experiences have prepared him to be an excellent leader and an individual highly knowledgeable of our graduate student programs," Mitchell said. "He will serve the Graduate School of Biomedical Sciences well with his commitment to our students and research."
Schneider joined the Department of Cell Biology & Biochemistry in 1999. He received a B.S. in microbiology from the University of Washington in 1986, and a Ph.D. in microbiology and immunology from the University of Arizona in 1993. He completed his postdoctoral fellowship at the Cold Spring Harbor Laboratory in New York.
Schneider replaces Douglas M. Stocco, Ph.D., as dean.
"The Graduate School of Biomedical Sciences is in wonderful shape due to the excellent leadership of Dr. Stocco, his associate deans and superb staff," Schneider said. "My goals are to continue the commitment to excellence currently embodied by everyone involved in the Graduate School of Biomedical Sciences. There are some challenges ahead of us in an era of difficult funding, but the "family atmosphere" and high quality of the school's faculty, staff and students will make the coming years full of rewarding potential."
Related Stories
By QEP Committee
March 21, 2023
As spring approaches, some people's thoughts turn to gardening. Whether it's a flower garden they desire or a vegetable garden want to have, they begin planning what they'll plant and what they need to do to ensure a successful garden.
By QEP Committee
March 21, 2023
A "growth mindset" accepts that our intelligence and talents can develop over time, and a person with that mindset understands that intelligence and talents can improve through effort and learning.
By Melissa Whitfield
February 13, 2023
Abstaining from drug abuse and an early diagnosis of familial hypercholesterolemia (high cholesterol) can help prevent heart disease.
Recent Stories
Research
By Mark Hendricks
November 16, 2023
Ninh (Irene) La-Beck, Pharm.D., with the TTUHSC Jerry H. Hodge School of Pharmacy, received a five-year, $2.49 million grant to investigate how nanoparticles interact with the immune system and cancer.
Research
By Mark Hendricks
November 10, 2023
To help investigate the influence basal sex hormone alterations may have on chronic post-op pain, the NIH recently awarded a grant to Jenny Wilkerson, Ph.D., from the Jerry H. Hodge School of Pharmacy.
Health
By Tyler White
November 09, 2023
Scott Shurmur, M.D., a cardiologist at the Texas Tech Physicians Center for Cardiovascular Health, shared his expertise and his experience as a former collegiate athlete.