New Dean of Biomedical Sciences Named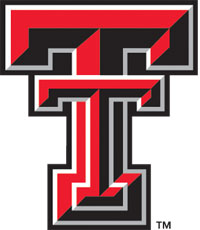 President Tedd L. Mitchell, M.D., announced the appointment of Brandt L. Schneider, Ph.D., as dean of the Graduate School of Biomedical Sciences.
With a distinguished history of grant funding and research, Schneider has been recognized for his teaching and academic service. Mitchell said Schneider has led numerous courses and participated in as many school committees and task force groups.
"Dr. Schneider's experiences have prepared him to be an excellent leader and an individual highly knowledgeable of our graduate student programs," Mitchell said. "He will serve the Graduate School of Biomedical Sciences well with his commitment to our students and research."
Schneider joined the Department of Cell Biology & Biochemistry in 1999. He received a B.S. in microbiology from the University of Washington in 1986, and a Ph.D. in microbiology and immunology from the University of Arizona in 1993. He completed his postdoctoral fellowship at the Cold Spring Harbor Laboratory in New York.
Schneider replaces Douglas M. Stocco, Ph.D., as dean.
"The Graduate School of Biomedical Sciences is in wonderful shape due to the excellent leadership of Dr. Stocco, his associate deans and superb staff," Schneider said. "My goals are to continue the commitment to excellence currently embodied by everyone involved in the Graduate School of Biomedical Sciences. There are some challenges ahead of us in an era of difficult funding, but the "family atmosphere" and high quality of the school's faculty, staff and students will make the coming years full of rewarding potential."
Related Stories
By Lori Rice-Spearman, Ph.D., Steven L. Berk, M.D.
March 22, 2022
TTUHSC Celebration of Life Service was held March 25th in remembrance of Tom McGovern, Ed.D.
By Suzanna Cisneros
March 18, 2022
TTUHSC has been named as a Military Friendly® School for 2022-2023. Among graduate schools, TTUHSC ranked fourth in the nation, achieving Gold award status.
By Meaghan Collier
March 17, 2022
On March 16, fourth-year TTUHSC Jerry H. Hodge School of Pharmacy students interested in completing a residency after they graduate in May, learned where they would spend the next stage of their training during the Pharmacy Residency Match Day.
Recent Stories
Education
By Suzanna Cisneros
August 11, 2022
The Texas Tech University System Board of Regents approved the appointments of TTUHSC faculty Sherry Sancibrian and Thomas Hale, Ph.D., R.Ph., as Grover E. Murray Professors.
Health
By School of Health Professions
August 11, 2022
Leigh Ann Reel, Au.D., Ph.D., CCC-A, discussed the causes and prevention strategies for noise-induced hearing loss, particularly for adolescents in rural areas.
Research
By Mark Hendricks
August 10, 2022
In a study recently published in Cancer Research, a team of researchers led by C. Patrick Reynolds, M.D., Ph.D., director for the TTUHSC School of Medicine Cancer Center, sought to expand upon his lab's previous research.