Board of Regents Approve Nursing Building Construction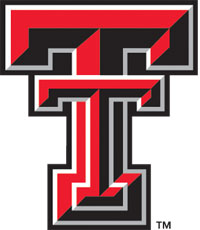 The Board of Regents and Chancellor Kent Hance have approved construction of a building on the El Paso campus to house the Gayle Greve Hunt School of Nursing's Traditional Bachelor of Science Degree and Second Degree Bachelor of Science in Nursing programs.
When fully operational, the two pre-licensure Bachelor of Science in Nursing programs will admit up to 160 students in El Paso per year, by permission of the Texas Higher Education Coordinating Board.
"TTUHSC has worked diligently to improve border health care education in El Paso," said Josefina Lujan, Ph.D., R.N., interim dean of the Gayle Greve Hunt School of Nursing. "The Gayle Greve Hunt School of Nursing currently has 66 students enrolled, and we expect this to grow to 300 students by 2015."
The new nursing facility will be funded in part by an $11 million gift from the Medical Center of the Americas (MCA) Foundation, a nonprofit organization that helps promote growth of the region's long-envisioned medical hub, known as the Medical Center of the Americas. The grant is a portion of the allocation of the City of El Paso's Impact Fund.
"The potential exists in El Paso for us to make great strides in educating future nurses and other health care professionals here and in the rest of the state," Hance said. "We appreciate the unwavering support of the El Paso community in helping us accomplish this goal."
The Gayle Greve Hunt School of Nursing is currently operating on leased space in downtown El Paso. The 25,000-square-foot building will contain classrooms, specialized labs, faculty offices, support space, specialized training equipment and public art.
In February, the El Paso City Council agreed to allocate 75 percent of the city's Impact Fund to the MCA Foundation to promote growth of the Medical Center of the Americas. Approximately $3.2 million of the city's Impact Fund will be paid annually to the MCA Foundation for the next 18 years, potentially totaling more than $60 million.
According to MCA officials, the funds will go toward infrastructure and programming in the growth and development of not only a physical campus, but also creating a robust biotech industry that sharpens research, development and commercialization while focusing on the region's health needs and demographics.
Related
El Paso Steps Closer to Freestanding Health Sciences University
University has a Community Landmark in its Corner
Related Stories
By QEP Committee
March 21, 2023
As spring approaches, some people's thoughts turn to gardening. Whether it's a flower garden they desire or a vegetable garden want to have, they begin planning what they'll plant and what they need to do to ensure a successful garden.
By QEP Committee
March 21, 2023
A "growth mindset" accepts that our intelligence and talents can develop over time, and a person with that mindset understands that intelligence and talents can improve through effort and learning.
By Melissa Whitfield
February 13, 2023
Abstaining from drug abuse and an early diagnosis of familial hypercholesterolemia (high cholesterol) can help prevent heart disease.
Recent Stories
Campus Life
By Suzanna Cisneros
March 31, 2023
The TPPC, managed by the TTUHSC Jerry H. Hodge School of Pharmacy, will host Lubbock's Spring Medication Cleanout™ event from 10 a.m. to 2 p.m. April 22 (Saturday) at the Texas Tech Physicians Medical Pavilion.
Campus Life
By Meaghan Collier
March 31, 2023
TTUHSC School of Nursing honored its first class of Bachelor of Science in Nursing (BSN) graduates with a lamp lighting ceremony on Thursday, March 30.
Health
By Melissa Whitfield
March 30, 2023
Texas Tech Physicians primary and specialty clinics across West Texas have completed more than 160,000 telehealth visits since the start of the pandemic.