Take a Step Toward Workplace Wellness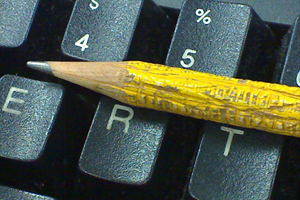 Employers that invest in worksite wellness often see savings in health care and missed work days.
Wellness programs have often been viewed as an extra, not a strategic necessity. U.S. companies can use wellness programs to chip away at their health care costs, which are rising with an aging workforce.
The Garrison Institute on Aging will host a Health and Wellness Symposium from 8 a.m. to 3 p.m. May 4 at the Academic classroom Building 3601 Fourth St. Room 150, in Lubbock.
This all-day event will feature expert speakers on all aspects of worksite wellness.
Speakers are:
Tedd L. Mitchell, M.D., TTUHSC president
David Atkinson, Cooper Corporate Solutions
Jennifer Bard, J.D., Texas Tech University School of Law
Christina Thi, MPH, RD, LD, Texas Department of State Health Services
Shane Haas, PT, MA
Tim Siegel, Texas Tech men's head tennis coach
Topics will include worksite wellness methods and results, environmental policy change, and the ethics of employee wellness. There also will be a panel on worksite wellness programs with representatives from American State Bank, PYCO Industries, Lubbock Independent School District and South Plains Electric Cooperative.
Paula Grammas, Ph.D., executive director of the Garrison Institute on Aging, said companies in Lubbock should look at employee wellness as a part of their business.
"Having healthy employees benefits everyone," Grammas said. "In the long run, providing a wellness program can lead to healthier employees, but also will help put a stop to the obesity epidemic in our country. The bottom line is companies who invest in wellness programs will see savings in health care and work days lost."
Breakfast, lunch and snacks will be provided. Vendors will be on hand promote worksite wellness programs. Cost for the event is $15 for the general public and $25 for health care and business professionals seeking Continuing Education Credits certificates.
Visit www.healthylubbock.org for more information on the symposium, registration and Continuing Education Credits.
Related Stories
By QEP Committee
March 21, 2023
As spring approaches, some people's thoughts turn to gardening. Whether it's a flower garden they desire or a vegetable garden want to have, they begin planning what they'll plant and what they need to do to ensure a successful garden.
By QEP Committee
March 21, 2023
A "growth mindset" accepts that our intelligence and talents can develop over time, and a person with that mindset understands that intelligence and talents can improve through effort and learning.
By Melissa Whitfield
February 13, 2023
Abstaining from drug abuse and an early diagnosis of familial hypercholesterolemia (high cholesterol) can help prevent heart disease.
Recent Stories
Campus Life
By Suzanna Cisneros
September 26, 2023
TTUHSC announced the establishment of the TTUHSC Institute of Telehealth and Digital Innovation with a ribbon-cutting ceremony.
Education
By Tyler White
September 25, 2023
For the first time, TTUHSC has received a Veterans Education Excellence Recognition Award (VEERA) from the Texas Veterans Commission.
Research
By Mark Hendricks
September 25, 2023
TTUHSC School of Medicine researchers delved into the intricate interplay of biological, psychosocial and environmental factors that may influence healthy cognitive aging.