Women Don't Have to Live With Chronic Pelvic Pain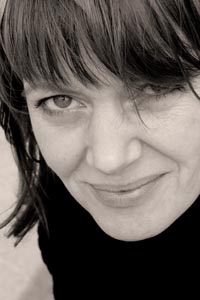 Many women with chronic pelvic pain have been undiagnosed or misdiagnosed.
Approximately 15 percent of all gynecological visits are made by women age 18 to 50 years to address symptoms of long-term pelvic pain. Many women suffering from pain in the pelvic area lasting for more than six months go untreated.
"An accurate diagnosis is most important in treating chronic pelvic pain," said Leslie Chupp, M.D., regional director of the Laura W. Bush Institute for Women's Health at the Permian Basin. "This requires a comprehensive medical evaluation. There is often more than one condition causing the pain. Some patients abnormally process pain because of different chemical processes in the body."
To address these concerns, the Laura W. Bush Institute for Women's Health recently opened the Chronic Pelvic Pain Clinic, a sub-specialty clinic of the Jenna Welch Women's Center housed in the Texas Tech Physicians of Midland building.
Providers at the clinic coordinate multidisciplinary medical care for diseases like endometriosis, vulvodynia, fibromyalgia, chronic intestinal pain and chronic urologic pain. Clinic physicians also offer minimally invasive diagnostic and surgical procedures and the most current medical therapy available.
"Chronic pelvic pain can be constant or recurring and occur at any time including during menstruation, before and after eating, while urinating or during intercourse," Chupp said. "It is debilitating on a woman's daily life as well as on her physical, mental, and emotional well-being."
There are many possible conditions that can cause chronic pelvic pain, however, it is not always possible to pinpoint a specific cause, Chupp said. Health care providers at the clinic understand these painful conditions, and are dedicated to providing answers.
Chupp is currently taking appointments at the Chronic Pelvic Pain Clinic beginning at 1 p.m. every Tuesday. For more information about how to make an appointment, call Lisa Ojeda, R.N., BSN, at (432) 620.5850 x262 or email elizabeth.ojeda@ttuhsc.edu.
Learn more about chronic pelvic pain.
Related Stories
By QEP Committee
March 21, 2023
As spring approaches, some people's thoughts turn to gardening. Whether it's a flower garden they desire or a vegetable garden want to have, they begin planning what they'll plant and what they need to do to ensure a successful garden.
By QEP Committee
March 21, 2023
A "growth mindset" accepts that our intelligence and talents can develop over time, and a person with that mindset understands that intelligence and talents can improve through effort and learning.
By Melissa Whitfield
February 13, 2023
Abstaining from drug abuse and an early diagnosis of familial hypercholesterolemia (high cholesterol) can help prevent heart disease.
Recent Stories
Research
By Mark Hendricks
September 21, 2023
The National Institutes of Health (NIH) recently awarded a two-year, $1.47 million grant to a new local research coalition led by Christine Garner, Ph.D., R.D., Julie St. John, Dr.P.H., and Stephanie Stroever, Ph.D., MPH.
Health
By Suzanna Cisneros
September 19, 2023
Natalie Scanlon, Ph.D., a clinical psychologist in the Department of Psychiatry at Texas Tech Physicians, provides tips for keeping children safe.
Research
By Mark Hendricks
September 13, 2023
In a list published by the National Academy of Inventors (NAI), the Texas Tech University System, including TTUHSC, ranked 75th among the Top 100 U.S. Universities Granted Utility Patents in 2022.