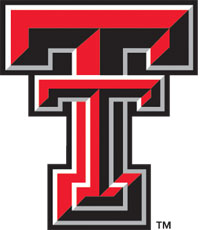 Officials at TTUHSC announced a new enrollment record with 4,230 students enrolled in the spring 2014 semester. This is an increase of more than 6 percent over the 3,973 students enrolled last year when comparing the institution's current components.
"Having record enrollment for the spring semester at TTUHSC is outstanding," said Texas Tech University System Chancellor Kent Hance. "Over the last seven years, enrollment at TTUHSC has increased more than 70 percent, while we have continued to increase the academic quality of our students and address the health care needs of the State of Texas."
The School of Nursing had the highest enrollment of the TTUHSC schools with 1,618 students. The School of Allied Health Sciences had the second highest enrollment with 1,269 students. The School of Medicine enrolled 582 students. The Graduate School of Biomedical Sciences and the School of Pharmacy enrolled 132 and 629 students, respectively.
"We are pleased that TTUHSC's enrollment of outstanding students continues to increase in all areas of health care," said Rial Rolfe, Ph.D., MBA, executive vice president for academic affairs and chief academic officer. "This is particularly important given the predictions of continued shortages of health care providers in West Texas and across the country."